Archaeology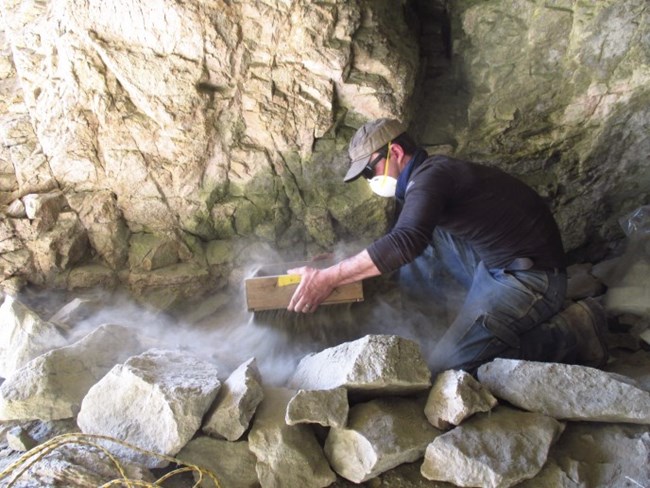 Archeology | History | Museum Collections | Subsistence
Yukon-Charley Rivers National Preserve has a rich, but still largely undocumented archaeological record that likely encompasses the entire duration of human occupation in Alaska. Nearly 700 sites have been documented within the preserve boundaries, and with only a fraction of the its expansive 2.5 million acres surveyed, it is likely that thousands more remain to be discovered.
A broad range of resources are known to exist across the diverse and wild landscape of the Yukon-Charley region. Some of these include stone tool scatters left behind by prehistoric caribou hunters, historic Han Athapaskan villages, and remnants of the full spectrum of Alaska's gold mining history from the earliest prospectors to industrial dredge operations. These archaeological sites highlight the diverse record of human presence along the upper Yukon River and surrounding highlands and exemplify the cultural history throughout interior Alaska.
NPS cultural resource staff includes permanent and temporary archaeologists, a historian, and a museum collections curator who document, preserve and study these resources that embody important chapters in American and Alaskan history. Archaeological investigations are ongoing and fieldwork typically occurs every summer as researchers continue to find indications of human activity from the past.
The following links present some of the recent investigations:
Before the Flood: History and Archaeology of Charley's Village - A virtual exhibit documenting the history of an important archaeological site in teh preserve.
Trailing Ancient Hunters In Wild Alaska - Photographing the work of archaeologists in the preserve.
Also, check out our Resource Briefs page for continued updates.
Last updated: March 2, 2016