Hetch Hetchy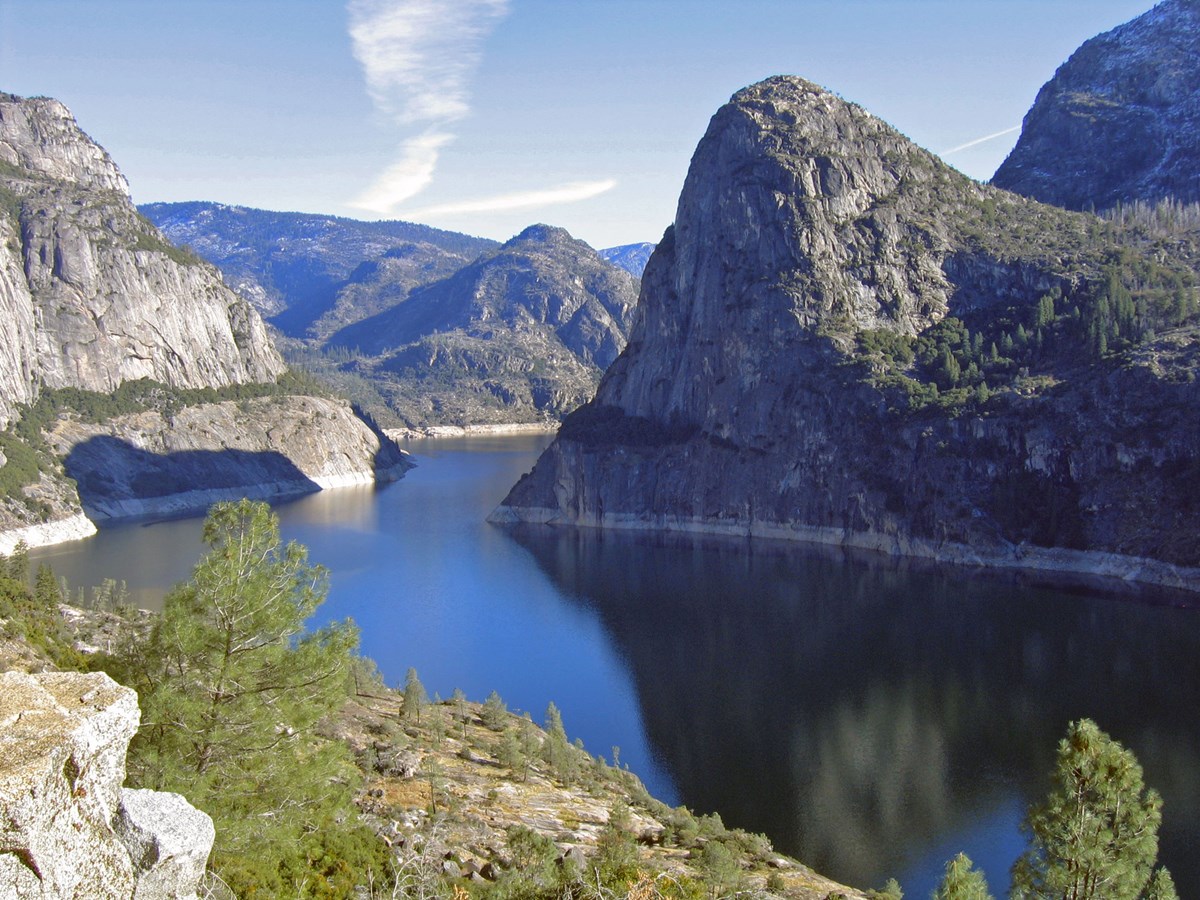 Hidden in Yosemite National Park's peaceful northwest corner, Hetch Hetchy Valley is a treasure worth visiting in all seasons. Located at 3,900 feet, Hetch Hetchy boasts one of the longest hiking seasons in the park and is an ideal place for thundering spring waterfalls and wildflower displays. High temperatures prevail in summer months, but that is a small price to pay for the reward of vast wilderness filled with stunning peaks, hidden canyons, and remote lakes.
Swimming and boating are prohibited in Hetch Hetchy Reservoir in order to maintain a clean source of drinking water. Hetch Hetchy is on the main stem of the Tuolumne River and is part of the Tuolumne watershed. The Tuolumne River originates in the peaks above Tuolumne Meadows and is the major drainage system for the northern part of Yosemite. The Tuolumne River continues through Tuolumne Meadows and the associated park developments at an elevation of 8,600 feet. It then cascades on its westward descent through the Grand Canyon of the Tuolumne, and enters the eastern end of Hetch Hetchy Reservoir. Hetch Hetchy is dammed by the 430-foot-tall O'Shaughnessy Dam and has a storage capacity of 360,360 acre-feet. It is the primary water source for about 2.5 million residents of the San Francisco Bay Area.
To Get There
Car: The Hetch Hetchy parking lot is 38 miles (1 hour, 15 minutes) from Yosemite Valley. The Hetch Hetchy Road begins just outside of the park on Highway 120, near the Big Oak Flat Entrance Station. This road has seasonal hours corresponding roughly with daylight hours; during summer 2022 the road will be open from 8 am to 5 pm. There is no access to Hetch Hetchy trailheads when road is closed.
Bus: There is no public transportation to Hetch Hetchy.
Activities
Points of Interest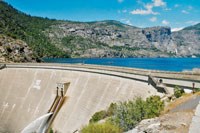 The O'Shaughnessy Dam was completed in 1938 and is 430-feet tall. Today the 117-billion-gallon reservoir supplies drinking water to about 2.5 million San Francisco Bay Area residents and hydro-electric power generated by two plants downstream.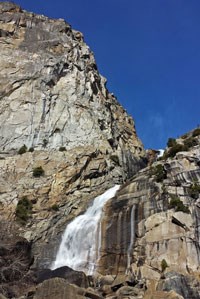 Wapama Fall is reached via a five-mile, round-trip hike that follows the shoreline of the reservoir with moderate up and downhill hiking. The trail includes spectacular views of Tueeulala and Wapama Falls. To begin the trail, cross the dam and pass through the tunnel.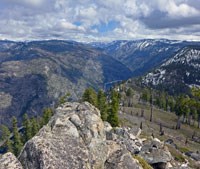 Smith Peak (7,751 feet) is the highest point in the area and offers outstanding views. It has two trailhead options. One route begins six miles beyond the entrance station. This trail is 13 miles round-trip with 3,700 feet elevation gain. The other route begins at the entrance station and is 16 miles round-trip with 3,300 feet of elevation gain.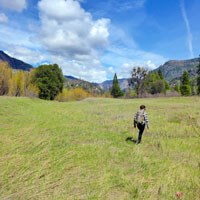 The Poopenaut Trail begins at a signed trailhead four miles past the entrance station. This strenuous 2.5-mile, round-trip hike to the Tuolumne River has 1,229 feet of elevation gain.
Last updated: May 24, 2022