Restoration of the Merced River in Yosemite Valley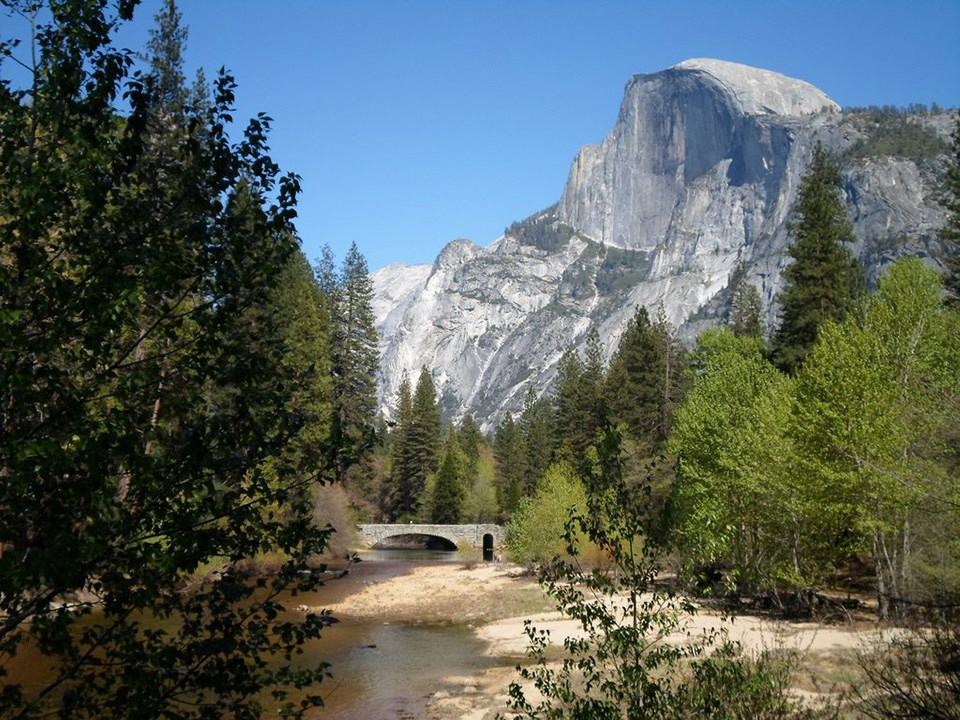 Learn and Explore
The overarching goal of this cooperative project between the National Park Service and the University of California Santa Barbara is the preservation and restoration of the outstanding remarkable values of the Merced River through Yosemite Valley.
Goals 
This project is intended to provide the scientific and engineering information needed to guide both short-term and long-term restoration efforts along the Merced River in east Yosemite Valley by the National Park Service (NPS). The overarching goal for restoring the Merced River is to protect and enhance the values for which it was designated a Wild and Scenic River, while providing for present and future public use and enjoyment of those river values.
The project was anticipated by the Merced Wild and Scenic River Final Comprehensive Management Plan and Environmental Impact Statement (Record of Decision issued in February 2014), which called for further hydrologic impact studies to determine the effects of Sugar Pine Bridge "on the river's alluvial nature." However, the effects of any single structure on a river can only be understood in its broader watershed context, because conditions well beyond the geographical limits of a single reach will exert profound influence on the river flow and its channel. Thus, the scope of this project extends to the upstream boundaries of the Merced River watershed, with particular attention being paid to the three river miles between Happy Isles Bridge and Sentinel Bridge. This stretch is among the most heavily visited areas of Yosemite National Park, where a variety of natural resources, cultural resources, and human impacts exist. The actions called for in the Merced River Plan are the drivers for this project: to evaluate the range of impacts to the Merced River through Yosemite Valley, to develop a restoration strategy in collaboration with stakeholders, and to provide specific guidelines and designs to implement restoration.
Timeline and Project Team
The entire project is anticipated to be conducted over a 3- to 5-year period, beginning in the summer of 2015. To date, a variety of
data-compilation, data-collection, and mapping efforts
are being conducted to develop a comprehensive characterization of the reach and associated riparian and floodplain areas, addressing its geomorphic, hydrologic, and vegetative attributes and conditions. A preliminary
restoration strategy
is being developed in close coordination with the National Park Service, with an early outcome being the identification of promising locations and generic treatments for riparian restoration (including the construction of the first such project in the summer of 2016).
The project team is being led by researchers from the University of California Santa Barbara, with long histories in both the theory and the practice of river restoration. Other team members are providing key areas of expertise to ensure a well-informed, broad-based framework:
Derek B. Booth, PhD, PE, PG (Adjunct Professor, UC Santa Barbara): Principal Investigator; Project Management, Watershed Hydrology, Fluvial Geomorphology.
Thomas Dunne, PhD (Professor, UC Santa Barbara): Fluvial Geomorphology.
Eric Larsen, PhD (Research Scientist, UC Davis): Fluvial Geomorphology.
Katie Ross-Smith, PhD, Virginia Mahacek (Senior Scientists, Cardno Inc.): River and Riparian Zone Management and Engineering.
Juliana Birkhoff PhD (Managing Senior Mediator and Public Outreach Specialist, California State University Sacramento, Center for Collaborative Policy [CCP]): Stakeholder Engagement and Collaboration.
Greg Stock, PhD, PG, (Geologist, National Park Service), Quaternary Geology, Geomorphology, Geochronology
Jim Roche (Hydrologist, National Park Service)
Elizabeth Haddon, MSc (Geologist, U.S. Geological Survey): Quaternary Geology, Geomorphology, Sedimentology.
Documents
(Agreements, planning documents, research papers, and studies)
---
---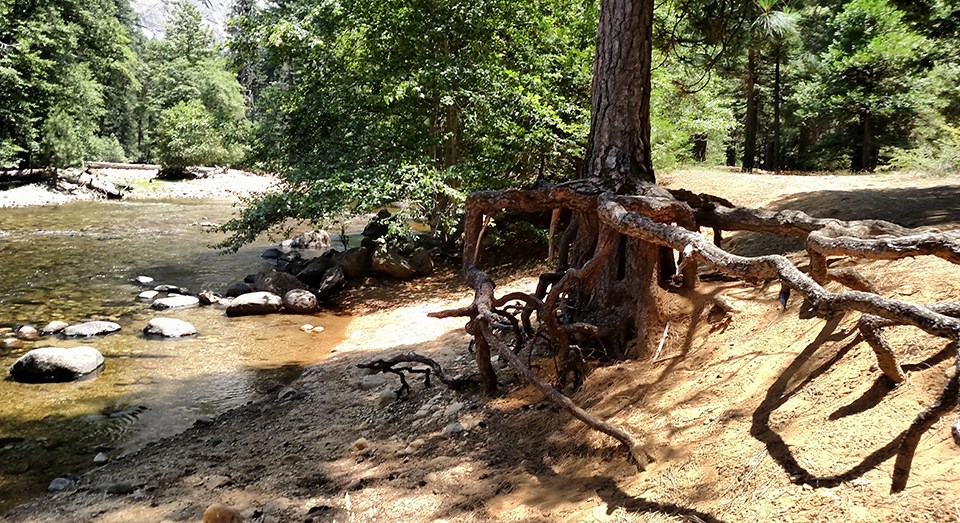 Last updated: September 14, 2020