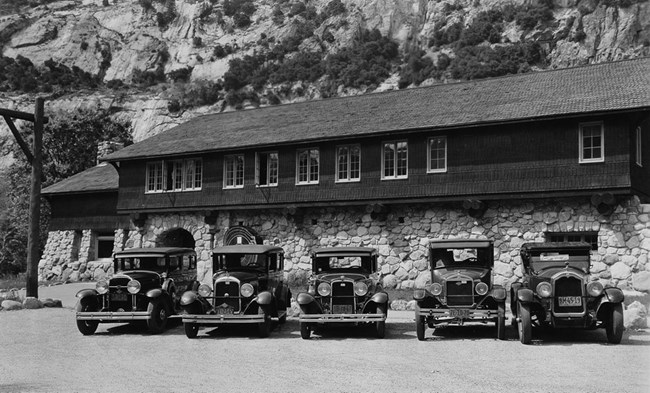 The Yosemite Museum opened to the public in 1926 and was built to be a model for other parks. With more than 5.5 million objects and archives, the current collection is one of the largest and most diverse in the National Park Service. The Yosemite Museum Program collects cultural artifacts, natural specimens, and historic records that document Yosemite National Park. The museum program preserves these resources for future generations and makes these collections available for research, public enjoyment, and education.
What's in the museum collection?
The museum holdings include a large number of ethnographic materials from the Yosemite region which are featured in the Indian Cultural Exhibit. Additional historic materials preserved by the museum include fine art, historic artifacts, architectural elements, furnishings of historic structures, photographic material, publications, memorabilia, and souvenirs. The museum also maintains a collection of zoological and plant specimens, some resulting from the activities of the Yosemite Field School and others collected under permits. Archeological and geological materials, collected under permits, are also cared for by the museum.