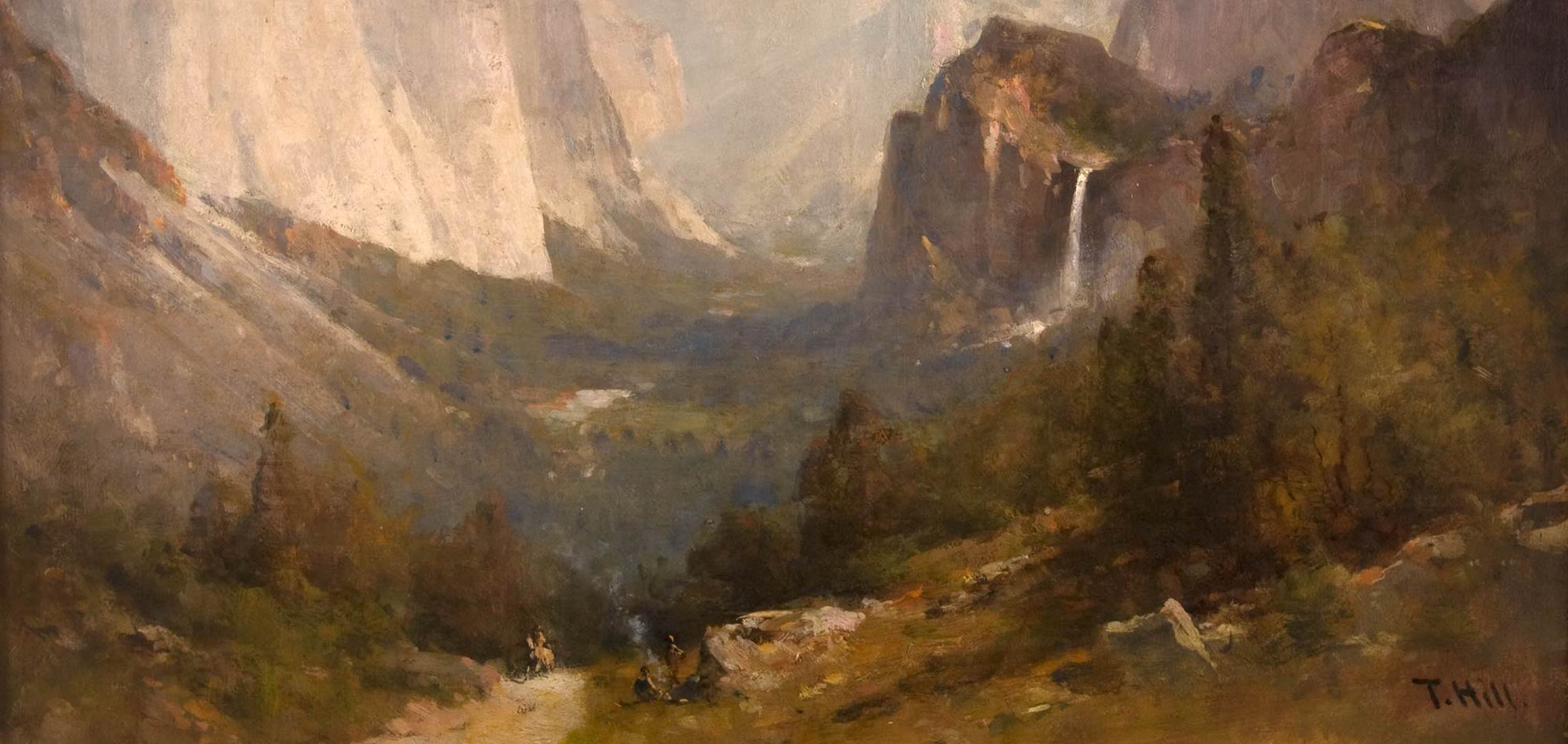 Overview
Yosemite is richly populated with granite cliffs and plunging valleys studded with waterfalls, rivers, and towering foliage. Formed by the movement of glaciers over millions of years, this 1,169 square mile landscape has inspired countless works of enduring beauty. It is this force of inspiration to which Yosemite National Park owes its existence.

During the Lincoln administration, the Yosemite Valley and Mariposa Grove were given to California for public use and recreation by the Yosemite Valley Grant Act of 1864. In 1868, writer and naturalist John Muir first visited and became enraptured by Yosemite. Foreseeing that overzealous grazing and logging would irrevocably destroy the landscape, Muir dedicated himself to advocating for its preservation, culminating in the establishment of Yosemite National Park in 1890.

Yosemite National Park has long served as a source of inspiration for painters. Among its innumerable scenic vistas, this exhibit presents a selection of works which capture those locations and features to which artists have returned time and again. From the grandeur of its granite peaks to the stillness of its mountain lakes, the landscapes of Yosemite National Park in this exhibit present a continuum of artistic inspiration and expression.