Internships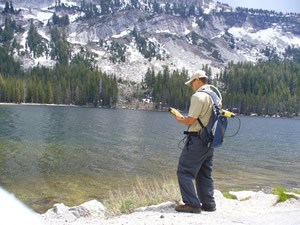 Yosemite sponsors a number of internships both directly and through partner organizations. What's the difference between a volunteer internship and other internships? Volunteer Internships are full-time (40 hour/week) career-development positions with an educational component. The positions are usually 10 weeks to six months, and are open to people of all ages.They should not be confused with federal internships in the Pathways program, which may be paid positions and last for varying amounts of time. The park also recruits through partners. Additionally, Yosemite offers Yosemite Leadership Program internships, primarily for students of UC Merced.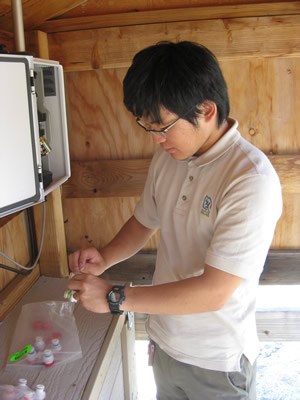 Internships through Partners
The Student Conservation Association (SCA) places interns of all ages in conservation positions throughout the United States, including dozens each year in Yosemite.
ACE is a non-profit organization that provides a range of voluntary service programs for both American and international participants.
The Great Basin Institute is an interdisciplinary field studies organization that promotes environmental research, education, and service throughout the West. GBI provides a wide variety of environmental services to train and develop the next generation of conservationists and resource managers.
Geocorps is a partnership between the National Park Service and the Geological Society of America. Each year, Yosemite hires a few interns into the Geoscientists-in-Parks with Geocorps.
Through a cooperative agreement, the National Council for Preservation Education(NCPE) places students in paid internships in Yosemite's historic preservation and historic architecture programs.
College Internships
While the park does not require that interns be students, Yosemite can sponsor students to perform internships for college credit. Your supervisor can work with your school to certify credit. Some colleges also have programs that financially support students so they can volunteer instead of finding summer jobs. Talk with your college career services department to learn more.
Additionally, Yosemite offers Yosemite Leadership Program internships, primarily for students of UC Merced.
Park-Sponsored Internships
Volunteer Internships
Volunteer internships are posted alongside regular volunteer positions on https://www.volunteer.gov. These may include positions in wildlife research, environmental education, historic preservation, and other professional and vocational career fields. International Volunteers may apply for internships, but must be able to obtain a J-1 visa and should be working or studying in a related field.
Current open volunteer positions may be designed as internships (please note that these positions are pulled from volunteer.gov, and we cannot separate out internships from other volunteer positions here). Additional opportunities could be added at any time, so keep checking. Most, but not all, positions are for the summer months.
Current Volunteer Opportunities
Last updated: August 21, 2023