Visitor Centers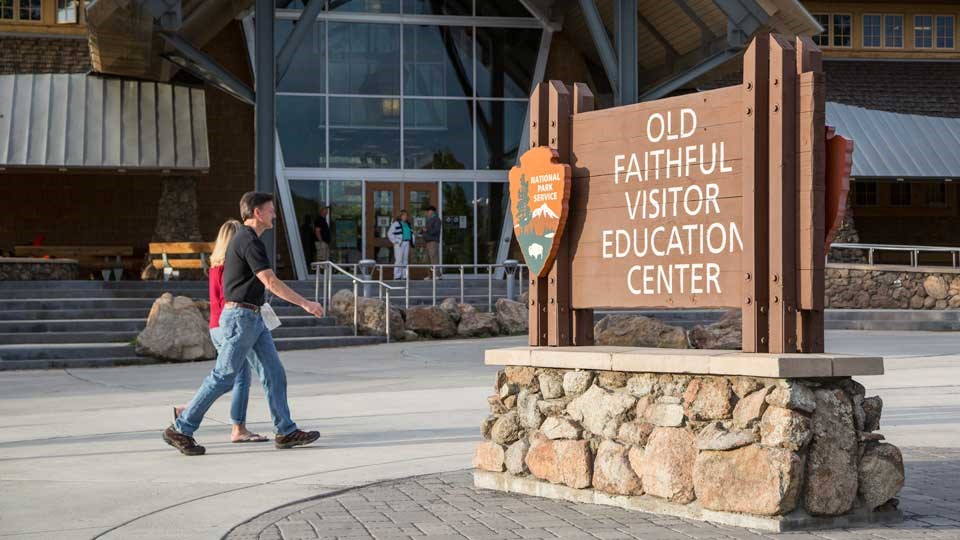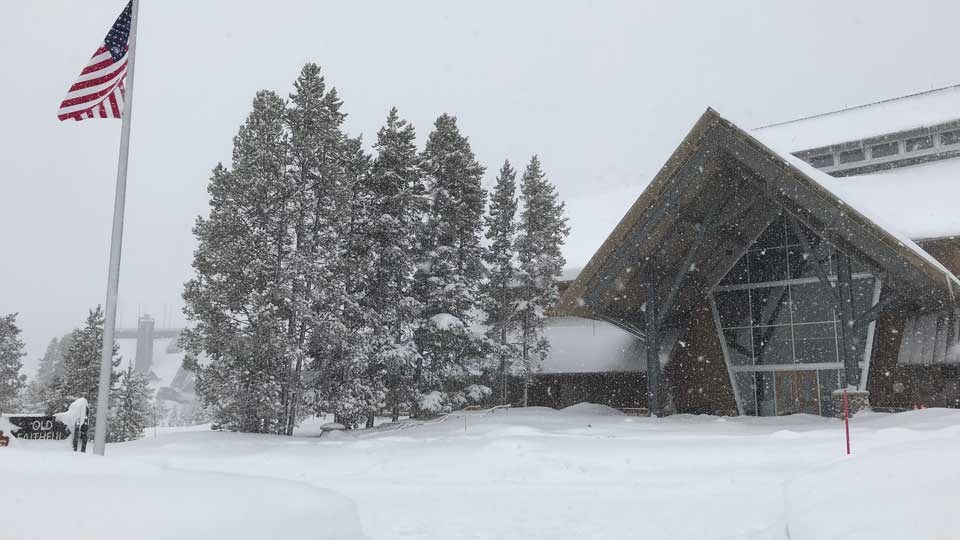 Old Faithful Visitor Education Center in summer
NPS/Neal Herbert
Old Faithful Visitor Education Center in winter
NPS/Dave Krueger
---
Ten visitor centers and information stations are found throughout the park. Step inside one to talk with a ranger, discover more about the park's resources through exhibits and interpretive offerings, or get oriented to the park.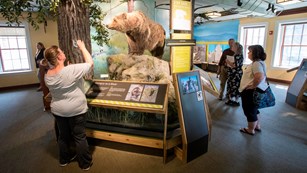 Albright Visitor Center
Located at Mammoth Hot Springs near the North Entrance of Yellowstone National Park.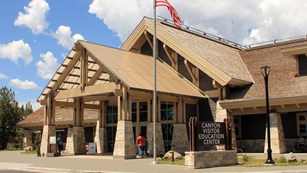 Canyon Visitor Education Center
See, hear, and learn how the Yellowstone volcano, its geysers and hot springs, and geologic history shape the area's ecosystems.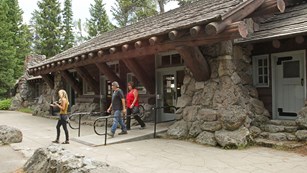 Fishing Bridge Visitor Center
Discover the opportunities available in the Lake area by stopping by this historic visitor center.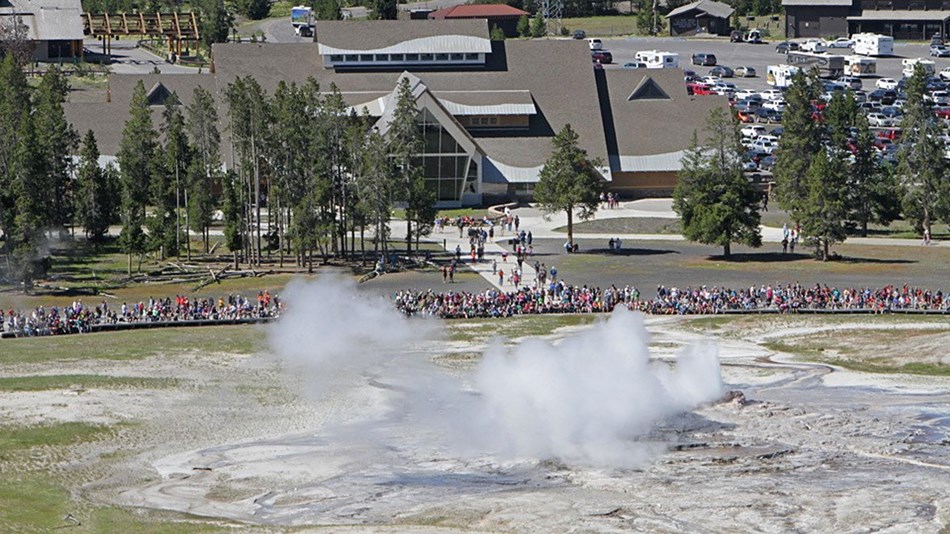 Old Faithful Visitor Education Center
Stop by the Old Faithful Visitor Education Center to explore exhibits, watch movies, and learn about the park's hydrothermal treasures.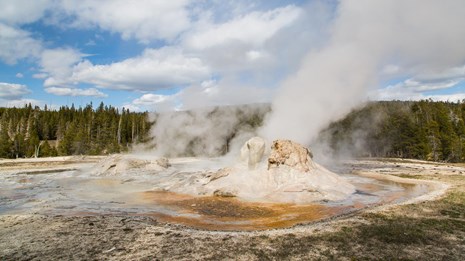 Places To Go
Learn more about the amazing variety of destinations in Yellowstone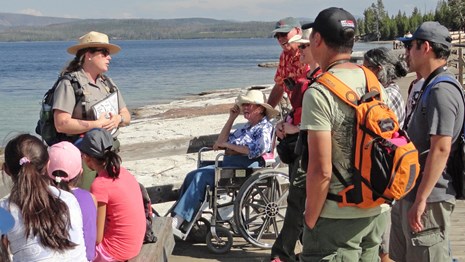 Ranger Programs
Join a park ranger to further your understanding on this special place.
Visitor Center Hours and Information


Last updated: June 13, 2019