In Depth - Predicting Old Faithful
Visit our keyboard shortcuts docs for details
Duration:

4 minutes, 41 seconds
Old Faithful was once called "Eternity's Timepiece" because of the regularity of its eruptions. However, this geyser never erupted at exact hourly intervals as many believe. Ranger Darlene Bos explains how we predict eruptions for this popular geyser. Additional filming by David Restivo and Jay Elhard.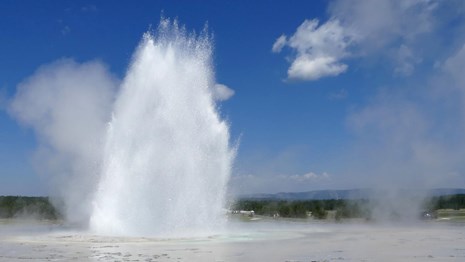 Hydrothermal Features
Yellowstone preserves earth's most extraordinary collection of hot springs, geysers, mudpots, fumaroles, and travertine terraces.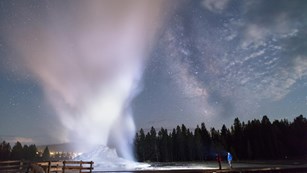 Geyser Video - Yellowstone Indepth
Learn about the mechanics of geysers, their role in the park's history and what they teach us about the world in which we live.
Last updated: August 20, 2018