Report a Wildlife Sighting
Public wildlife observations contribute to our knowledge of animals in Yellowstone, help park managers preserve native species and habitats, and keep animals and people safe. While not every animal sighting should be reported, there are some that we'd really like to hear about.
Bears
If you're involved in a conflict with a bear, regardless of how minor, contact us or report it to a park ranger as soon as possible. If cell service is available, dial 911. The lives of other people, and the bear, may depend on it. Read more about bear safety.
For all other bear sightings, please email our bear management program.
Rare Birds and Raptors
Please email sightings of rare birds and raptors to our bird program biologists. To learn more about what species can be found in Yellowstone, check out our birds page for a field checklist of birds in Yellowstone.
Rare Animals
Please report observations of amphibians, reptiles, rarely-seen mammals (e.g., wolverine, Canada lynx), unusual behavior (a bat flying around during the day), or atypical locations of common animals by sending an email to the Yellowstone Center for Resources.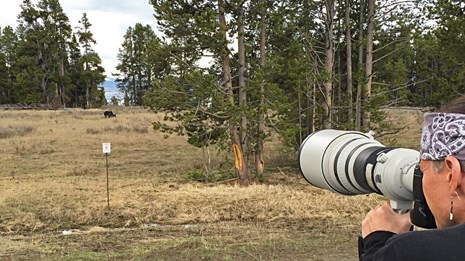 Watch Wildlife
Bring binoculars or a spotting scope and enjoy watching animals from a safe distance.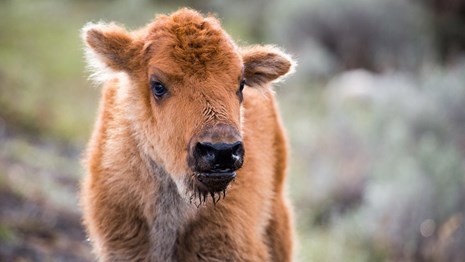 Wildlife
Learn about the park's abundant and diverse species—67 mammals, 330 birds, 16 fish, 5 amphibians, and 6 reptiles.
Last updated: September 18, 2019