Wildflowers

Wildflowers such as lupine and arnica often grow under the forest canopy, but the most conspicuous wildflower displays occur in open meadows and sagebrush-steppe. The appearance of beauties, glacier lilies, and steer's head announce spring in the park. Soon colors splash the slopes, especially on the northern range—yellow from arrowleaf balsamroot, white from phlox, reds and oranges from paintbrush, and blue from penstemon and lupine. Goldenrod and asters indicate the coming of fall. (View Yellowstone's Wildflower List with Blooming Times)
The Yellowstone is a wild-flower garden. Wander where you will, you have the ever-new charm, the finishing touch, the ever-refreshing radiance of the wild flowers. — Enos Mills, Your National Parks, 1917
Finding Flowers
Elevation, relative temperatures, soil types, and precipitation patterns all play a role in what you find blooming in various areas at different times of the year. In addition, far-reaching events such as fires can cause spectacular blooms of species that thrive on the conditions these events create.
Remember that many of Yellowstone's wildflowers are also very important parts of animal diets. The bulbs of spring beauty and glacier lily, for example, are vital spring foods of the grizzly bear. Wild strawberries are collected by ground squirrels and chipmunks; the seeds of most wildflowers are used by birds and insects. Even the petals of many flowers are eaten by animals. Bees and other insects collect nectar and pollen.
Exotic Species
Exotic plants —escaped domestics and "weeds"—can be found in Yellowstone. Look for them in disturbed sites such as roadsides where they have little initial competition. Dalmation toadflax, yellow sweetclover, ox-eye daisy, and other exotics compete unnaturally with native plants. For this reason, and for the continued integrity of the Yellowstone ecosystem, these exotics are controlled.
April 18, 2016 Update
Natives on the Yellowstone River Trail or Lava Creek Trail
Shooting star (Dodecatheon conjugens)
Sagebrush buttercup (Ranunculus glaberrimus)
Jove's buttercup (Ranunculus jovis)
Leafy musineon (Musineon divaricatum)
Kittentails (Besseya wyomingensis)
Woollypod milk-vetch (Astragalus purshii)
Hood's phlox (Phlox hoodii)
Nonnatives on the Yellowstone River Trail or Lava Creek Trail
Honrseed buttercup (Ranunculus testiculatus)
Desert alyssum (Alyssum desertorum)
Around the Heritage and Research Center
Alyssum alyssoides

(Pale alyssum) in the Brassicaceae, exotic.

Atriplex gardneri

(Gardner's saltbush) in the Chenopodiaceae, native.

Microsteris gracilis

(Pink microsteris) in the Polemoniaceae, native and adorable.

Musineon divaricatum

(Leafy wild-parsley) in the Apiaceae, native.

Phlox hoodii

(Hood's phlox) in the Polemoniaceae, native.

Ranunculus testiculatus

(Hornseed buttercup) in the Ranunculaceae, exotic.

Sarcobatus vermiculatus

(Greasewood) in the Sarcobataceae, native.

Taraxacum officinale

(Common dandelion) in the Asteraceae, exotic.
Around the Park
Pasque flowers (Anemone patens var. multifida) from Garnet Loop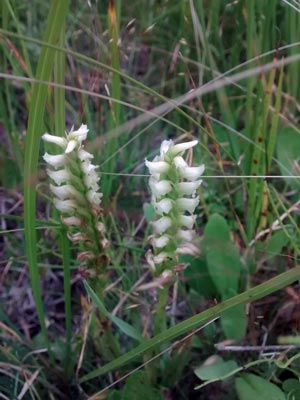 August 4, 2015 Update
Spiranthes romanzoffiana or Hooded lady's-tresses was observed along the Gibbon River.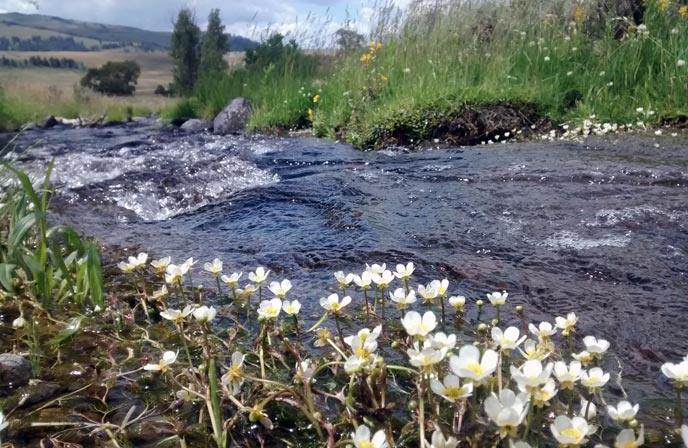 July 16, 2015 - Update on Mount Washburn and Slough Creek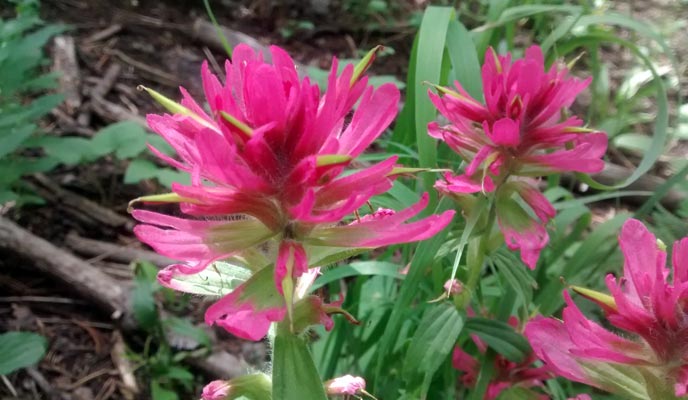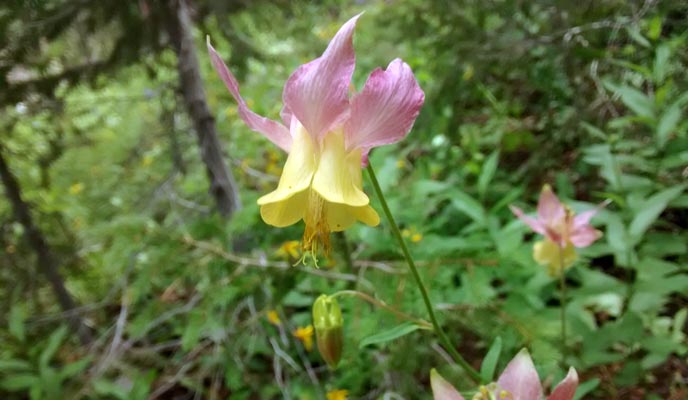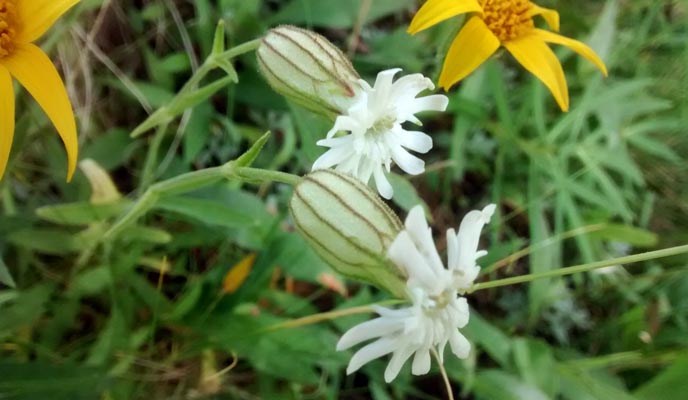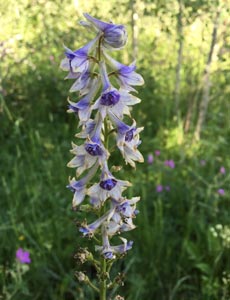 Mountain larkspur (Delphinium glaucum) is currently blooming at Slough Creek.
June 24, 2015 Update
Our biological technicians Katrina Park and Monica Lomahukluh took these photos while they were in the field over the course of a few days.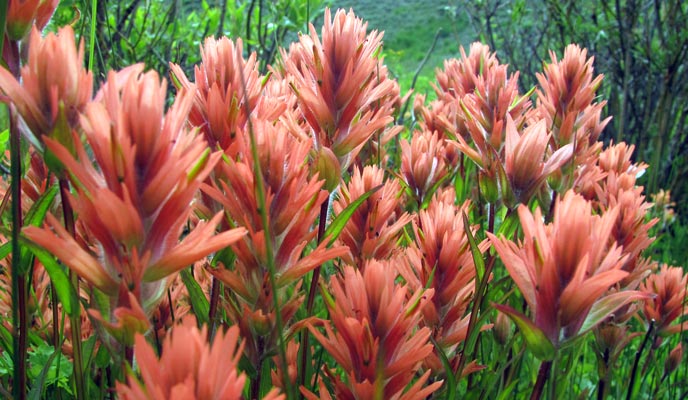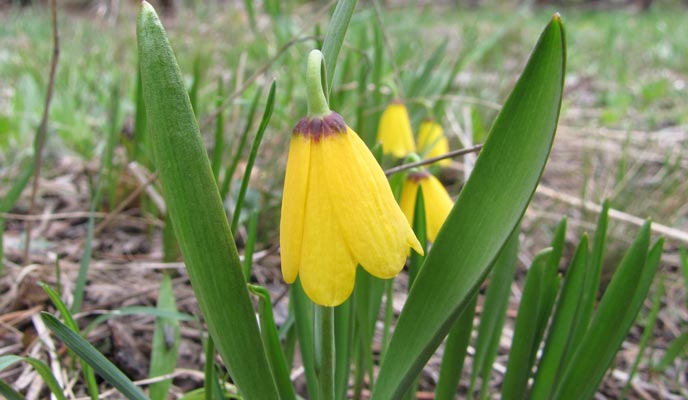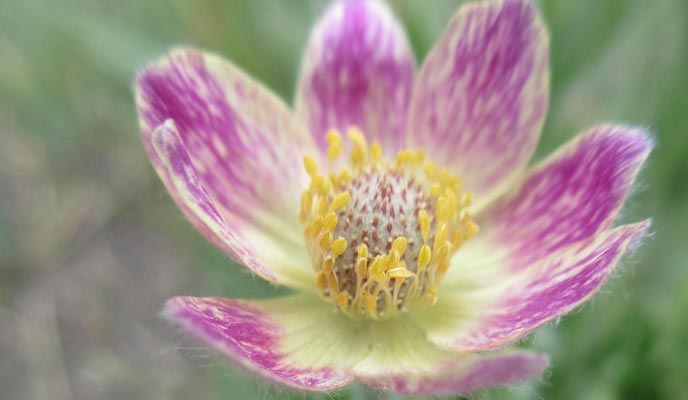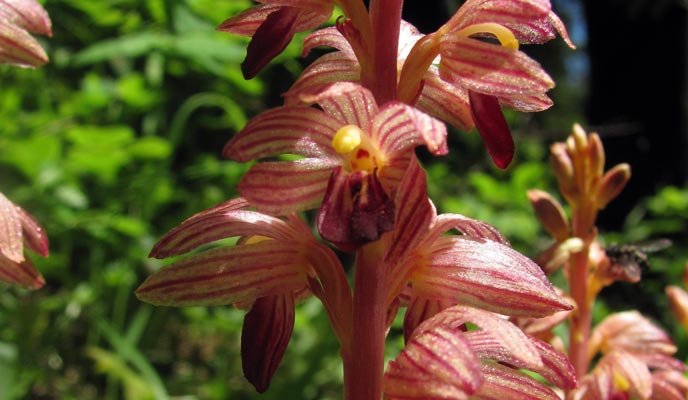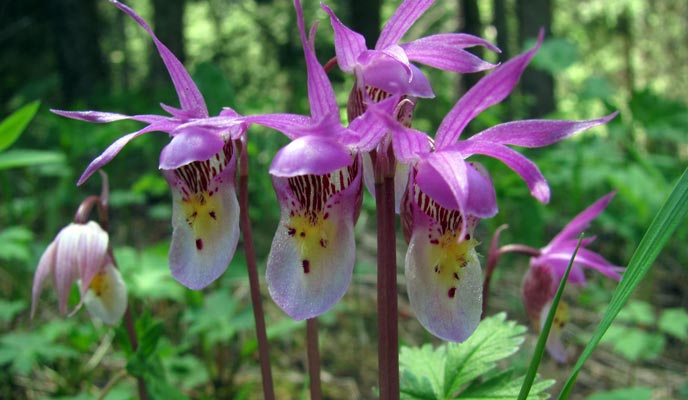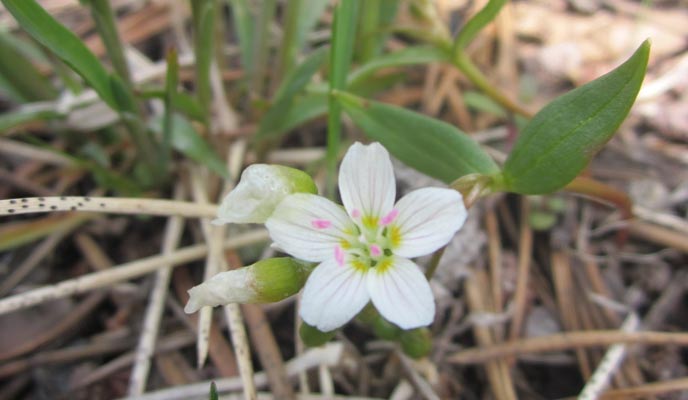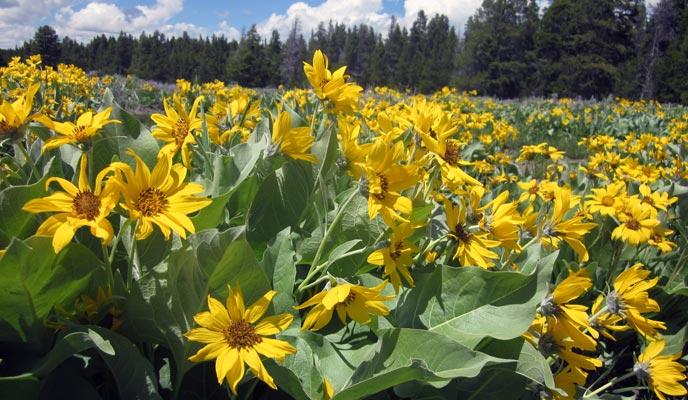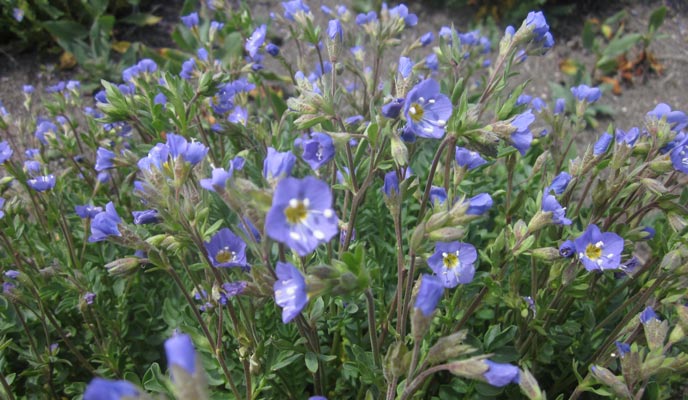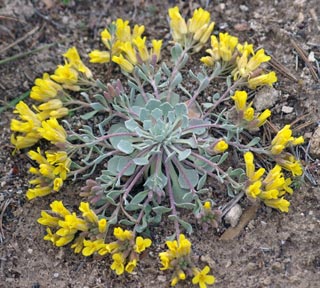 Twinpod (Physaria acutifolia) is blooming on the Mammoth Hot Springs terraces, as of May 21, 2015.
We have a couple of other species of bladderpods in the park. It is hard to tell them apart, but if you are on the terraces, you are probably seeing Physaria acutifolia. If you are on the northern range, tou might see the yellow blooms of common twinpod (Physaria didymocarpa var. didymocarpa).
Last updated: March 23, 2017