Herbarium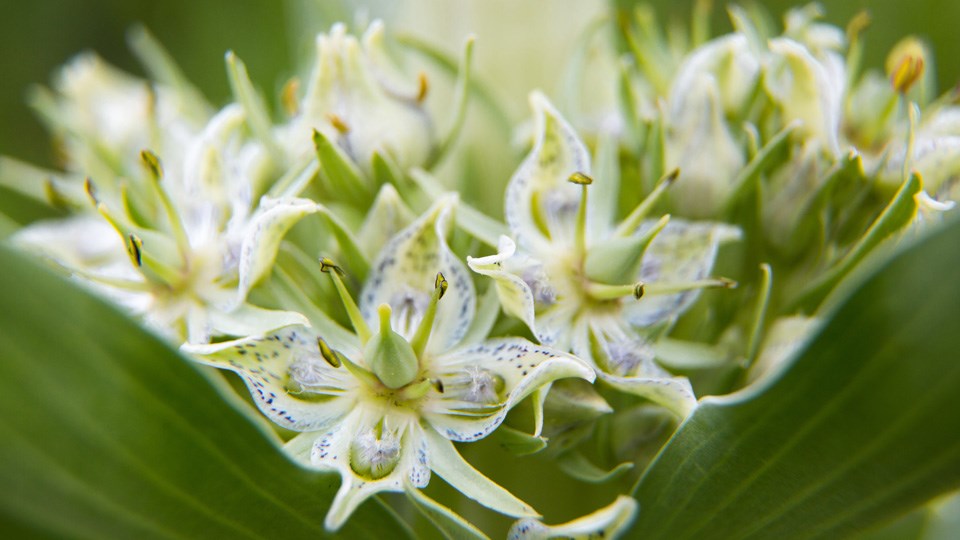 The Yellowstone Herbarium primarily contains plants collected in Yellowstone National Park. Our herbarium specimens document the presence of plants in the park over time and the history of plant collecting in the park, making it a valuable resource for staff, visitors, and researchers.
The collection includes more than 17,000 specimens of vascular and non-vascular plants, fungi, and lichens. Our oldest specimens date to 1899 and traveled to the World Fair in 1903. Our collections of aquatic plants and non-vascular plants are some of the best in the Rocky Mountains. The herbarium may have the most comprehensive scientific collection of native aquatic vascular plant specimens in the western United States.
Visit the Herbarium
The Yellowstone Herbarium is located on the ground floor of the Heritage and Research Center in Gardiner, Montana. To make an appointment to see the herbarium, please contact the park botanist, Heidi Anderson, at 307-344-2564, e-mail us or stop by. We have multiple scopes and reference material that are available to use during the hours the herbarium is open.
Physical Address
Heritage and Research Center
20 Old Yellowstone Trail
Gardiner, Montana 59030
Mailing Address
Yellowstone Herbarium
PO Box 168
Yellowstone National Park, Wyoming 82190
Last updated: August 29, 2019