Getting Around in the Park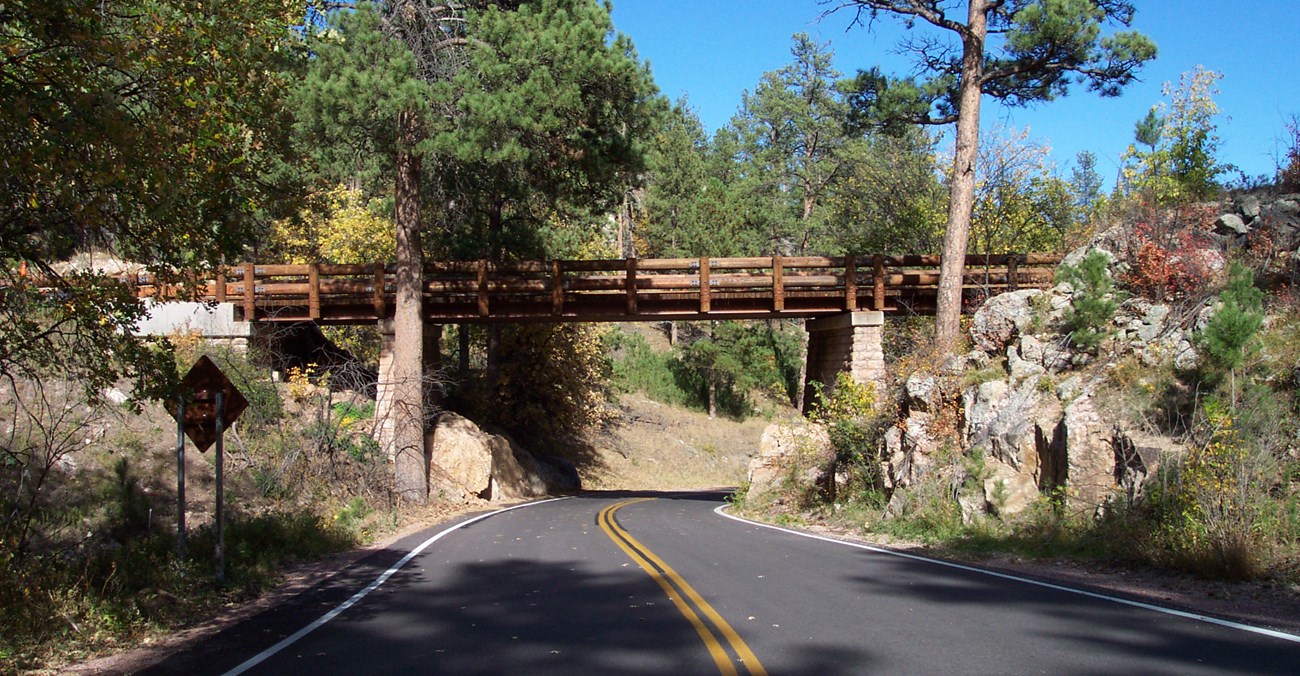 Highways and Paved Roads

Most visits to Wind Cave National Park take you on US Highway 385 or South Dakota Highway 87, the two main paved roads in the park. Both offer scenic views as well as many pullouts with wayside exhibits and parking for enjoying the scenery or watching wildlife.

The visitor center, where all cave tours begin, is located 1/2 mile off of US Highway 385. Once in the park, follow the signs to the visitor center. Do not use your GPS to find the visitor center - you may get lost. Cell service in the park is very limited and GPS directions tend to be unreliable in the Black Hills.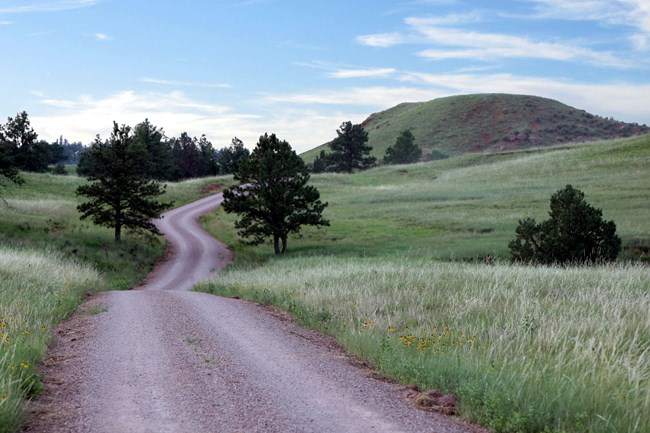 Backcountry Roads

Gravel roads NPS 5 and NPS 6 explore the less-developed northern and eastern areas of the park. These backcountry roads are generally well-maintained and suitable for most passenger cars and trucks, however, winter maintenence is not performed on these roads.
Please note:
NPS 5 and 6 are more narrow than paved roads. Slow down and move over when traffic approaches.
Backcountry roads can become muddy or impassable during rainy or snowy weather. Use good judgment and stick to paved roads when driving conditions are poor.
Expect wildlife on the roads. Slow down and enjoy the view.
Signage is poor on backcountry roads and cell service may be non-existant. Check your fuel level and take a map before heading out. Park maps can also be picked up at the visitor center.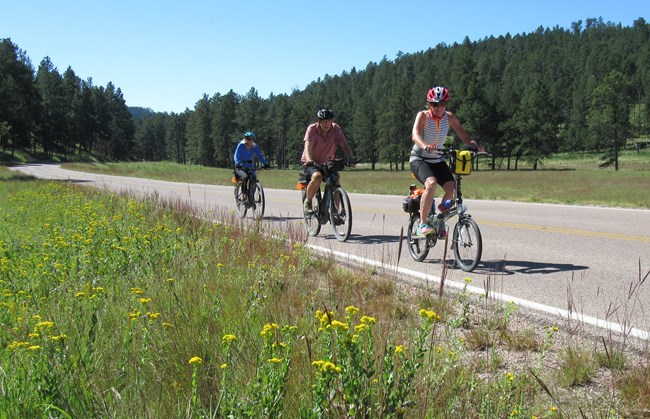 Biking

Want to feel the wind in your face while sightseeing? Bicycling offers visitors a great opportunity to actively experience and enjoy the abundant resources of the park.

Bikes including e-bikes are limited to established park roads, including both paved and gravel roads. Bikes are not permitted on trails or cross-country.

Learn more about biking in Wind Cave National Park.


Last updated: May 17, 2023