Guided Tours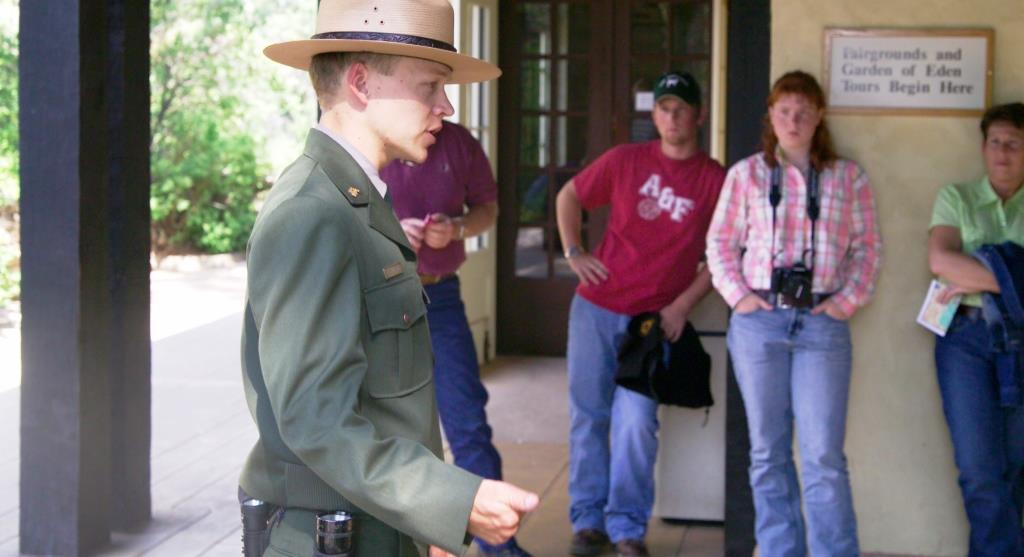 Tour Information
All cave tours are ranger-guided and leave from the visitor center.
Tour sizes are limited. Tickets are sold on a first-come, first-served basis.
Reservations are available for the Candlelight and Wild Cave tours, as well as for large groups.
Long waits are common during peak summer visitation. To avoid waits, tour the cave during the early hours of the day or on weekends. Tuesdays and Wednesdays are the busiest days.
To ensure a safe visit, please review the Cave Tour Safety Information page.
NOTE: Tour schedules are subject to change.
Tour Descriptions
Follow the links below for in-depth descriptions about each tour.
Regular Walking Tours
Candlelight Tour - Strenuous: Includes some off-trail travel. Minimum age is 8 years old.
Wild Cave Tour - Very Strenuous: Crawling required. Minimum age is 16 (with signed parent permission).
Tour & Program Schedule
Early 2017 - April 15, 2017 (subject to change)
April 16 - April 29, 2017 (subject to change)

April 30 - May 26, 2017 (subject to change)
May 27 - May 29, 2017 Memorial Day Weekend (subject to change)

May 30 - June 3, 2017 (subject to change)
June 4 - August 19, 2017 Reduced tours August 6-12. See below. (subject to change)

August 20 - September 4, 2017 & August 6-12 (subject to change)

September 5 - September 23, 2017 (subject to change)
September 24 - October 7, 2017 (subject to change)
October 8 - Early 2018 (subject to change)

Last updated: April 6, 2017