Basic Information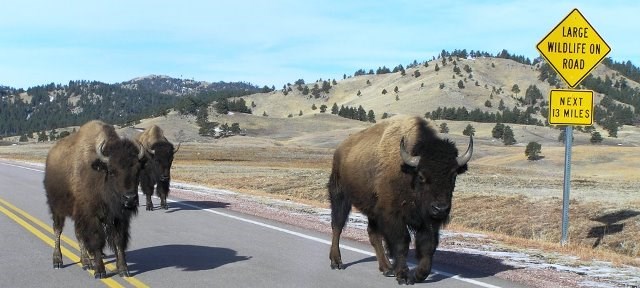 The visitor center is located 11 miles north of Hot Springs, South Dakota, just west of US Highway 385. Park roads are generally open year round. However, snow can limit access to some remote areas of the park in winter. For current park road conditions call the Visitor Center at 605.745.4600. For travel conditions outside the park check out the South Dakota road report.
Other information to help plan a visit to Wind Cave:

Operating Hours & Seasons
Visitor Center hours and information about visiting the park anytime of year.

Fees & Passes

Get information on cave tour and camping fees and find out about the America the Beautiful Pass program.
Permits & Reservations
Cave tour reservations are accepted in some some circumstances. Follow this link for information on backcountry camping and filming permits, as well.
Pets
What you need to know about visiting Wind Cave National Park with your pet.

Weather
Wind Cave National Park and the southern Black Hills are generally warmer and drier than the northern hills. Winter snowfall averages 30 inches annually. Spring and fall days vary from sunny and warm to cool, rainy, and windy.
Summer brings warm daytime temperatures with cool evenings. Severe thunderstorms are common in June and July and can produce large hail and severe lightning. Slow moving storms can dump large amounts of rain over a small area, leading to flash flooding. Be cautious when camping near a creek bed even if it is dry. Move uphill if flooding starts.

Food Services
The park has limited food and beverage vending services in the visitor center. Nearest grocery or restaurant services are available in the nearby towns of Custer and Hot Springs. A picnic area 1/4 mile north of the visitor center offers easy access to the visitor center and the start of cave tours.
Last updated: July 26, 2019