News Release
Wind Cave National Park is beginning to increase recreational access to the Elk Mountain Campground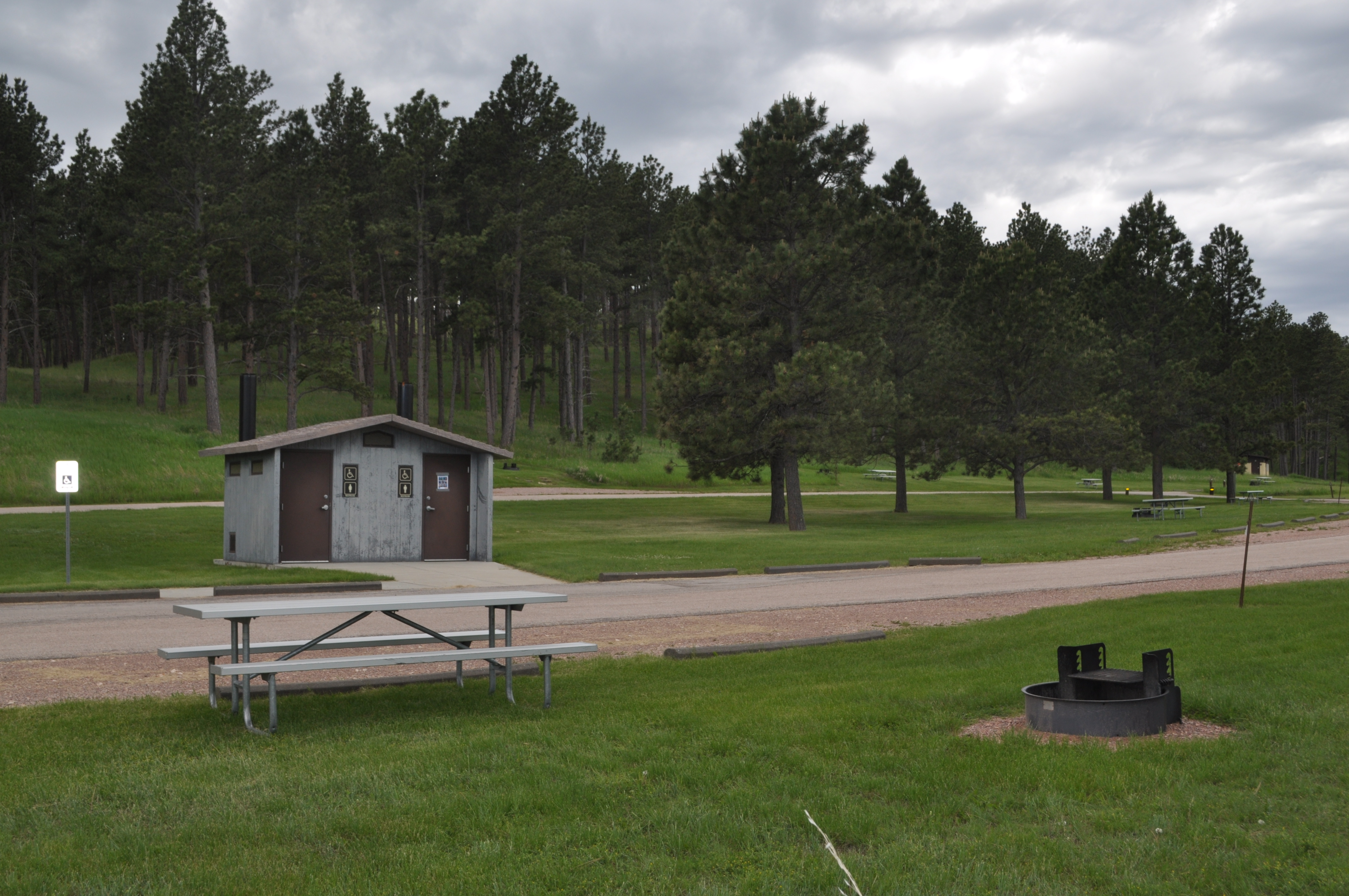 News Release Date:
June 11, 2020
Contact: Tom Farrell, 605-745-1130
WIND CAVE NATIONAL PARK – Following guidance from the White House, Centers for Disease Control and Prevention (CDC), and state and local public health authorities, Wind Cave National Park is increasing services at the Elk Mountain Campground. The National Park Service (NPS) is working servicewide with federal, state, and local public health authorities to closely monitor the COVID-19 pandemic and using a phased approach to increase access on a park-by-park basis.
Beginning Monday, June 15, the park will reopen access to Loops A and B in the Elk Mountain Campground. Besides camping, other activities available in the park include 30 miles of hiking trails, wildlife viewing, and scenic drives through a ponderosa pine and mixed-grass prairie environment.
With public health in mind, the following facilities remain closed at this time: the park visitor center, cave tours, and Loops C and D in the campground. A contract to repair the cave's elevators, which have been out of service since last summer, was recently awarded to Elevator Repair Service, Inc. out of Houston, Texas, with a completion date of early September.
"With the partial opening of the Elk Mountain Campground, we hope to offer more services while still complying with current public health guidance," said Acting Superintendent Michelle Wheatley. "The health and safety of our visitors, employees, volunteers, and partners remains our number one priority. We'll continue working with the NPS Office of Public Health using CDC guidance to safeguard areas used by the public and employees."
While these areas are accessible for visitors to enjoy, a return to full operations will continue to be phased and services may be limited. When recreating, the public should follow local area health orders and recreate responsibly by avoiding crowding and high-risk outdoor activities.
The CDC has offered guidance to help people recreating in parks and open spaces to prevent the spread of infectious diseases. Staff will continue monitoring park functions to ensure visitors adhere to CDC guidance for mitigating risks associated with the transmission of COVID-19 and take any additional steps necessary to protect public health.
Visitors can enjoy the park from the comforts of home by following the park's Facebook or Instagram social media sites or by visiting its website. Each Friday, the park posts a new Facebook video. Topics include in-depth looks at some of the park's wildlife, geology, or tips on visiting in person.
Details and updates on park operations will continue to be posted on www.nps.gov/wica and social media platforms. Updates about NPS operations will be posted on ww.nps.gov/coronavirus.
Last updated: June 12, 2020