News
Information about Wind Cave National Park may be obtained through:
Recent News Releases issued by the park
News Releases 2002 through 2012 issued by the park.
The park's newspaper, Passages
The park's website is extensive and is a good source of information about the park.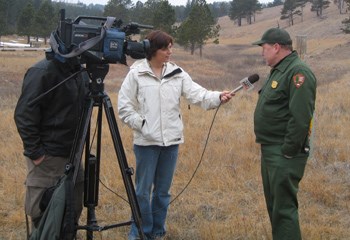 Several high-quality, media-ready images are available for download and use free of charge. See our
Photo Gallery
for these images.


Last updated: April 10, 2015