News Release
Wind Cave goes to the birds during National Park Week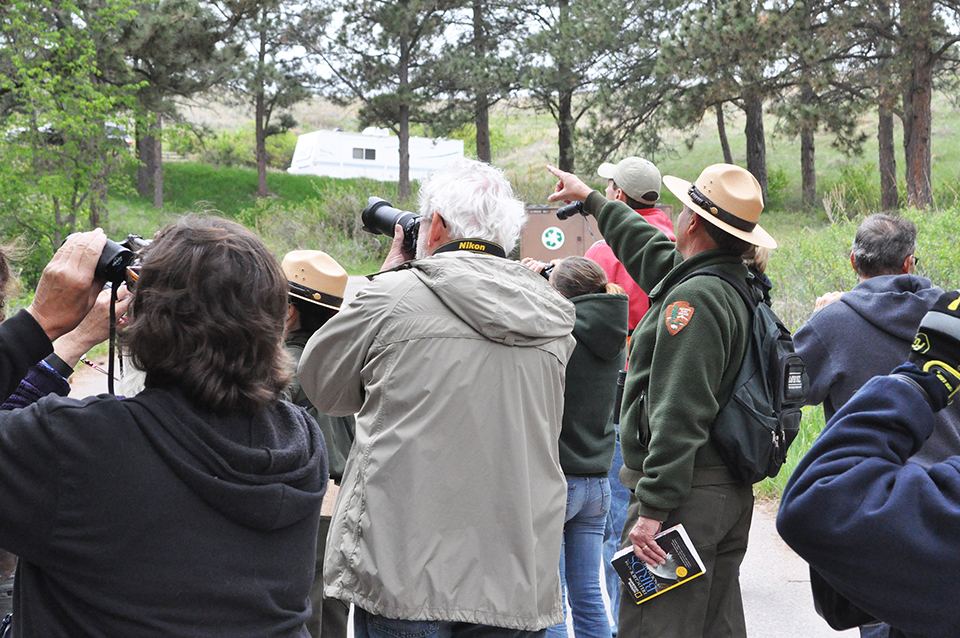 News Release Date:
April 10, 2019
Contact: Tom Farrell, 605-745-1130
WIND CAVE NATIONAL PARK, S.D. –
Wind Cave National Park is celebrating National Park Week, April 20 – 28, with free tours and bird programs.
National Park Week kicks off at the park Saturday, April 20, with a bird walk beginning at 8:30 a.m. from the park visitor center. Come dressed for the weather with binoculars and a bird book if you have one. Be prepared for a 90-minute hike over level ground. Participants will learn some basic birding skills including keeping a checklist of birds seen while learning about the birds of the area.
The park will also be offering free tours on Saturday, April 20. The first tour begins at 9:30 a.m. and the last one at 3:30 p.m. Tours of the Natural Entrance and Garden of Eden areas of the cave will be offered. The cave temperature is 54 degrees so a light coat or sweater is recommended along with good rubber soled shoes that have not been worn in another cave or mine.
"National Park Week is an annual national celebration for people to discover and enjoy our country's remarkable network of natural, cultural, and recreational sites," Park Superintendent Vidal Dávila said. "We encourage people to get out and make a connection with a park near you."
Wind Cave National Park will end the week with two bluebird box building workshops Saturday, April 27, beginning at 10 a.m. and 2 p.m. at the park visitor center. Due to limited supplies, reservations are required for these programs and participants are asked to bring their own hammer. Groups or families are encouraged to attend; supplies are limited to 1 box per family. Call 605-745-7020, Monday through Friday, 8 a.m. to 4:30 p.m. The program is free of charge and sponsored by Black Hills Parks and Forests Association.
Participants will learn about the mountain bluebird, the benefits of providing a nesting box, the birds that could potentially use the box, and how to choose a good location for it. Following the presentation, participants will construct a mountain bluebird box. All box supplies are provided. The program is free of charge and sponsored by the Black Hills Parks and Forest Association.
Last updated: April 12, 2019