News Release
Celebrate MothaPalooza at White Sands National Monument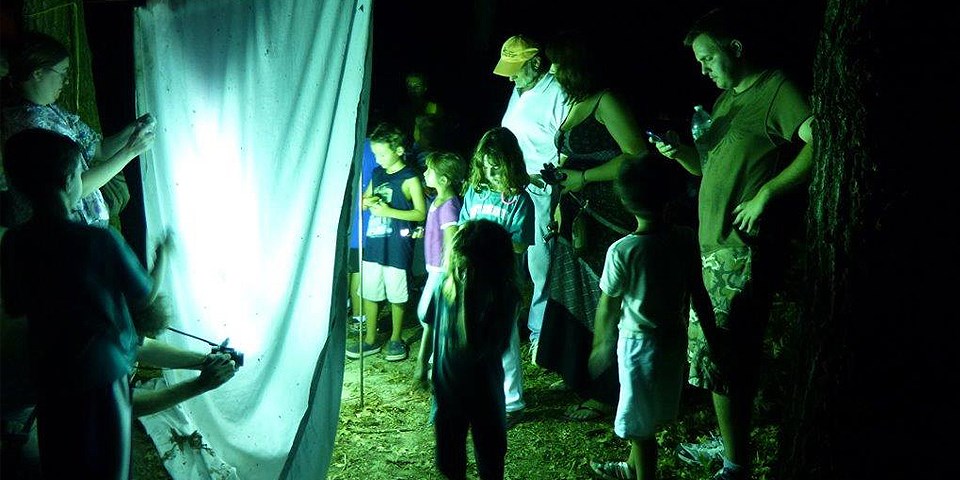 News Release Date:
July 16, 2018
Contact: Kelly Carroll, 575-520-2604
Celebrate MothaPalooza at White Sands National Monument
ALAMOGORDO, NM – Enjoy a free family-friendly event and learn more about the special animals, especially moths that only live in the white gypsum dunes.  Join us for MothaPalooza at White Sands National Monument on Friday, July 20, 2018, from 8:00 pm to 11:00 pm.
"White Sands National Monument is a special place known for its natural beauty and its unusual geologic and biotic (biological) features," stated Superintendent Marie Frías Sauter. "Come to White Sands and see moths found no other place on Earth during the 3rd annual MothaPalooza. You may even see an undescribed species!" 
MothaPalooza will start at 8:00 pm at the Dune Life Nature Trail trailhead where visitors, young and old alike can explore walkup science tables and learn about the unique geology of White Sands and the reptiles and mammals which call it home.
At 9:00 pm, Alamogordo's own world-class expert on moths, Eric Metzler, will give a presentation to describe his work in discovering more than 60 new species of moths in the Monument. 
After the presentation, Mr. Metzler will conduct a "moth sheeting" – using white sheets and black lights to attract the moths of White Sands. The moth viewing will end at 11 pm. 
Visit the park's store, managed by Western National Parks Association, and shop for special moth related items available to celebrate MothaPalooza. A portion of all store sales supports visitor and educational programs at White Sands National Monument.
There is no fee for MothaPalooza. All events are located at the Dune Life Nature Trail trailhead. Monument fees of $5.00 per person for anyone 16 years and older apply. Collecting any plants, moths, or other objects in the Monument is not permitted. For more information call 575-479-6124 ext. 236.
 
Last updated: July 16, 2018