Volunteer Frequently Asked Questions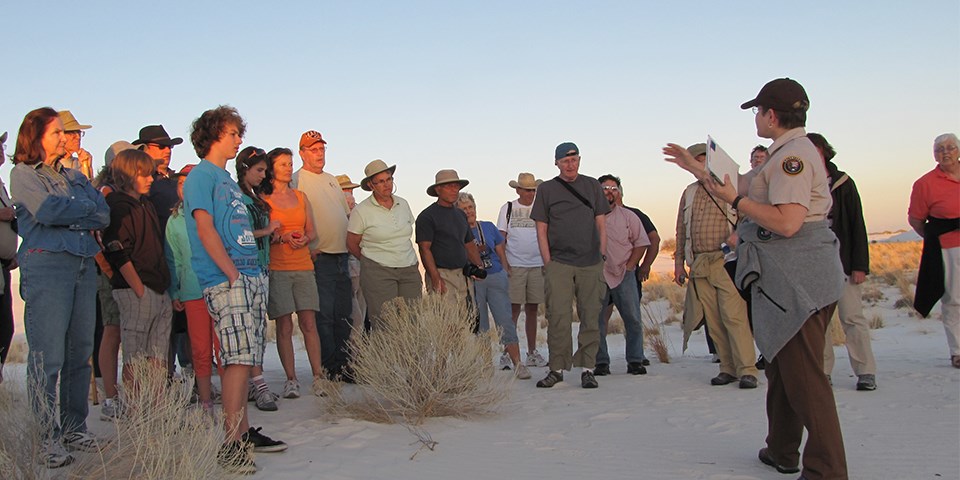 Are you looking to learn new skills or to give back to your national parks? Every year, nearly 50 volunteers donate their time and talent to White Sands National Park. We could not do what we do—protect the resource and serve our visitors—without the support of our amazing volunteers. If you are looking to volunteer at White Sands, these FAQs may provide you the information you need to help you decide if volunteering at White Sands is right for you.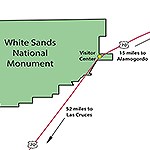 Where is White Sands National Park located?
White Sands is located in the southeastern section of New Mexico. It is found along U.S. Highway 70, 15 miles (24 km) west of Alamogordo and 52 miles (84 km) east of Las Cruces. It is in the northern most part of the Chihuahuan desert.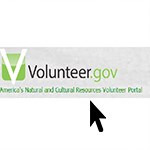 How can I sign up to be a volunteer?
All of our available positions that we are currently recruiting for can be found on our
website.
This will show you a list of all of our available opportunities. If you find a position title that interests you, click on it and you will be taken to the full position description on
www.volunteer.gov.
There, you will also find an "apply now" button associated with each available position. Please apply to any position that you're interested, available and qualified for.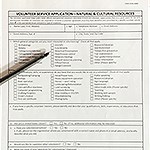 What happens with my application after I submit it?
Once your volunteer application is submitted, it will be forwarded to the White Sands National Park Volunteer Coordinator for review. If your skills, interest, and availability correspond with current volunteer opportunities, the volunteer coordinator will contact you to discuss the opportunity and to arrange an interview. The volunteer coordinator will also conduct reference checks. When you submit your application, please include a resume and at least two current references.
What volunteer positions are available?
Front-line interpretive ranger volunteer and maintenance volunteer are two opportunities with year-round openings. Other volunteer opportunities such as field work with resource management and basic building repair/maintenance may be available. For those opportunities, please
contact the park
to inquire about these positions.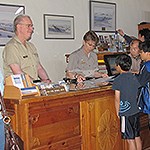 What are the physical requirements of these positions?
Front-line interpretive ranger:
This positions may require standing for three to four hours at a time, walking one mile (1.6 km) or more over sand dunes, sitting for extended periods of time, and working outdoors in a variety of weather conditions.
Maintenance volunteer:
This position requires walking, bending, kneeling, stooping, and lifting up to 45 pounds (20 kg). The work is done in both indoors and outdoors. Work outdoors is done in a variety of weather conditions including hot dry summers and cool to cold winters.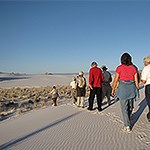 What will I be required to do as a volunteer front-line interpretive ranger?
Your position is divided into three separate areas all of which constitute one work day. You will work in the visitor center manning the cash register and answering visitors' questions. This also includes involvement with the Junior Ranger Program. You will also lead a one-hour sunset stroll across the sand dunes while discussing the geological past of the area and its flora and fauna. On occasion, you will be assigned to give other educational programs both at White Sands and in the community. Each day you will also have project time to work on an assigned research project. Example projects include developing a desert safety podcast, developing a web page to help the hearing impaired, working on updating the photo archives, and updating interpretive material. Periodically, you will also be required to attend staff meetings and trainings and to help with special events held at the park.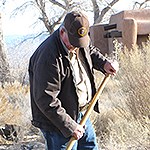 What will I be required to do as a maintenance volunteer?
You will be required to perform custodial duties including emptying trash cans throughout the park, cleaning and restocking restrooms and vault toilets, picking up litter, and cleaning the administration offices. You may also be responsible for making minor repairs throughout the park, painting, installing signs, and maintaining trails. You must be able to lift 45 pounds (20 kg). This work also requires bending, kneeling, and working indoors and outdoors in all weather conditions.
Is training provided?
For the front-line interpretative ranger position, you will be required to take online interpretive education and will also have access to already developed interpretive programs. You will have professional feedback while developing your own interpretive talks. Furthermore, you will be loaned books and pamphlets on the history, flora and fauna of White Sands. In the visitor center, you will shadow park personnel while learning your duties in the park store and visitor center.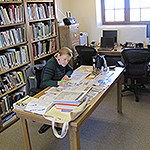 How many hours a week will I work?
If you are single and residing at White Sands National Park, you will be required to work 32 hours per week. Couples are required at a minimum to work a combined 32 hour week. Since the park hours vary depending on the sunset time, you will not have a set schedule as some days you will begin in the morning and, at other times, in the afternoon.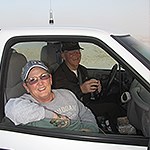 Will my spouse (partner, significant other) work the same days and the same schedule?
Generally, you will work the same days but not the same schedule. This allows the park to more fully cover all its' positions.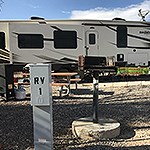 Do you provide housing?
There are five RV sites located in the staff housing area at White Sands National Park. All sites are 50 amp with water and sewer hookups. These are suitable for trailers, Class C's, Class B's and motorhomes (up to 45 feet/13 m). The monument provides water, sewer, and electricity. It does not provide propane or internet/cable services.
There are also three two-bedroom homes that may be available.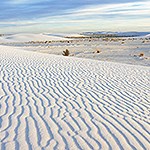 Do I have to live at White Sands National Park?
No, as a volunteer you are not required to live at White Sands National Park. If you live in town, you are not required to meet the 32 hour per week volunteer requirement.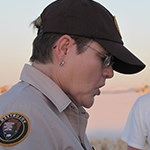 Is there a specific uniform for volunteers?
Yes, volunteers wear khaki shirts and brown pants. We will loan you short and long sleeve shirts, hat, and a jacket. You must provide your own pants and shoes.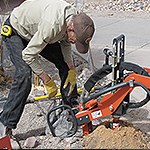 What if I get injured as a volunteer?
When you begin working as a volunteer, you will sign up as an individual volunteer. Your agreement form will include a specific position description, specifying exactly what kinds of volunteer services you agree to perform. When your term of service begins, you will receive training on how to perform your assigned duties safely. Safety is always our highest priority.
If you are nevertheless injured "on the job," notify your supervisor immediately, and he/she will help you to arrange prompt medical care. As soon as you are able to do so, you and your supervisor will need to complete a form documenting your injury, treatment, and certifying that it took place while performing the duties spelled out in your position description. For purposes of liability or injury only, volunteers working within their position descriptions may be fully covered by the federal government through the Workers' Compensation Programs (OWCP).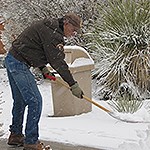 What kind of weather can I expect?
You will be working in a high desert environment so there can be temperature extremes between day and night. Winters are colder than one may expect for the "desert."
Snow is possible in the winter months but usually melts off during the day. Over 100 F (37 C) degree days are possible during the summer months. The rainy season is July thru September when approximately half of our 10 inches (25 cm) annual rainfall occurs. The windy season is typically March and April but high winds (35mph/56 kmh or more) can occur anytime. The White Sands
weather page
will provide you more information about what weather to expect.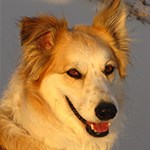 May volunteers bring their pets with them?
Yes, you are welcome to bring your pets. They are required to be on a leash and under your control when they are outside. We do request that you clean up after them.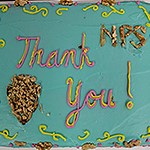 What types of amenities are provided for volunteers?
RV sites with full hookups are available. Water, electricity, and sewer are provided. Propane and cable/internet service is not provided.
Volunteers are allowed free use of a washer and dryer located on site. Volunteers also receive free admission to White Sands National Park and free camping. Recognition ceremonies are held to underscore the importance of our volunteer staff to us.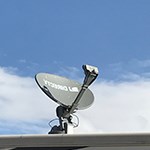 Are WiFi and cable provided?
Neither WiFi nor cable are supplied by White Sands National Park. There are providers in Alamogordo. Please note that we
do not
have computers for the personal use of volunteers.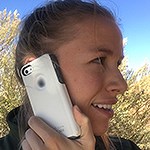 Do cell phones work at White Sands National Park?
At times this can be a challenge. You may want to use an external antenna and amplifier.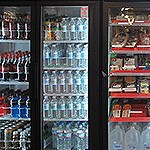 What are some of the local amenities?
Alamogordo (15 miles/24 km away) has three large chain grocery stores. There is also one health food store in this city.
Restaurants?
There are numerous fast food chains as well as chain restaurants. Local eating places include Chinese, Thai, and Mexican establishments.
Medical care?
Alamogordo is home to the regional Gerald Champion medical complex and hospital. Most of your health care needs can be met there. Critical care facilities are located in Las Cruces, El Paso and, Albuquerque.
Military?
Holloman AFB is located 8 miles (13 km) from the monument. For retired service personnel, Holloman offers health care, shopping, and fitness facilities.
Last updated: January 3, 2020