Whiskeytown Artist-In-Residence Exhibit at Turtle Bay
Date:
November 7, 2007
Contact:
Sheila Edridge
, (530)396-2353
Contact:
Phyllis Swanson
, (530)242-3421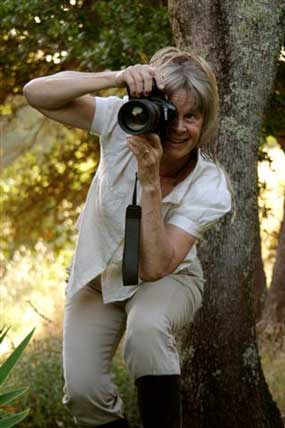 Photographs by Marissa Carlisle, current Artist-in-Residence at Whiskeytown National Recreation Area, will be on display at Turtle Bay Exploration Park in Redding until December 18th. Carlisle is one of two artists chosen for Whiskeytown's 2007 Residency Program. Her work ranges from fine art photography to freelance commercial work. The six pieces on display show imagery from abstraction to landscapes.
Carlisle's photos show a sensitivity to art and nature that comes from years of photographic work in the outdoors and a keen ability to communicate the inspired imagery to the viewer.
Whiskeytown, one of 29 national park units that have an active Artist-in-Residence Program, will partner with Turtle Bay Exploration Park in 2008 to expand the impact the program can have on the community. The 2008 program will invite two to four professional artists to stay in a cabin at Whiskeytown for up to four weeks, giving the artist the opportunity to be inspired by the park's natural beauty and unique landscape.
For more information and application details, contact Sheila Edridge, Artist-in-Residence Coordinator, at P.O. Box 188, Whiskeytown, CA 96095 or email your request to: Whiskeytown.Art@gmail.com. The deadline for applications the 2008 program is January 15, 2008
Last updated: March 1, 2015