Stories of Success: Restoring and Reopening Whiskeytown
Ever since the Carr Fire of 2018, park staff and partners have been working hard to reopen Whiskeytown and rebuild lost infrastructure. While funding challenges are ongoing, and while the full reopening of the park will take years, significant progress has been made. Here are some accomplishments...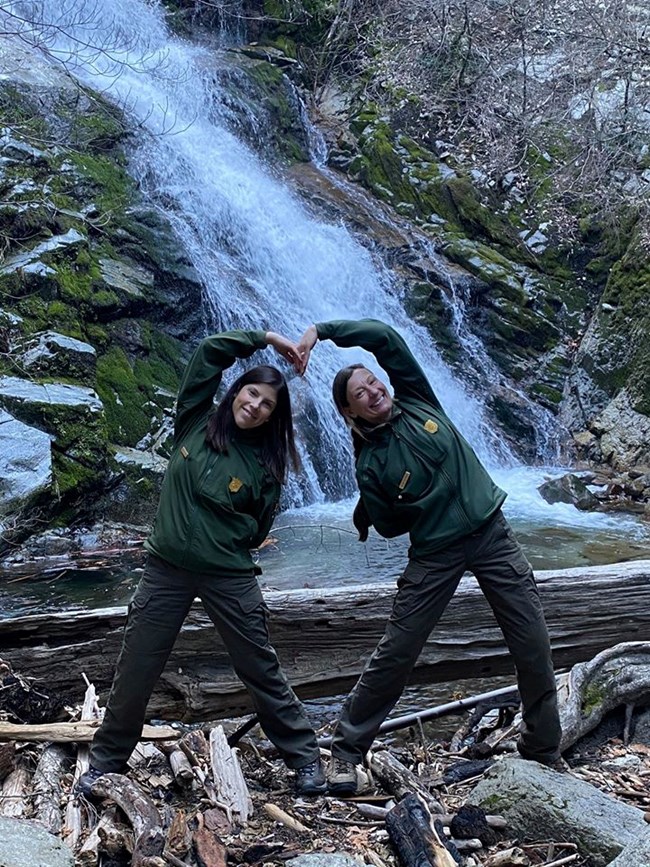 Dozens of Miles of Trails Restored and Reopened. The most popular trail in the park, the James K. Carr Trail to Whiskeytown Falls reopened on Valentine's Day 2020. To date, Davis Gulch, Oak Bottom Water Ditch, Mount Shasta Mine, Crystal Creek Water Ditch, Crystal Creek Falls, and the trails in the southeastern corner of the park have all reopened.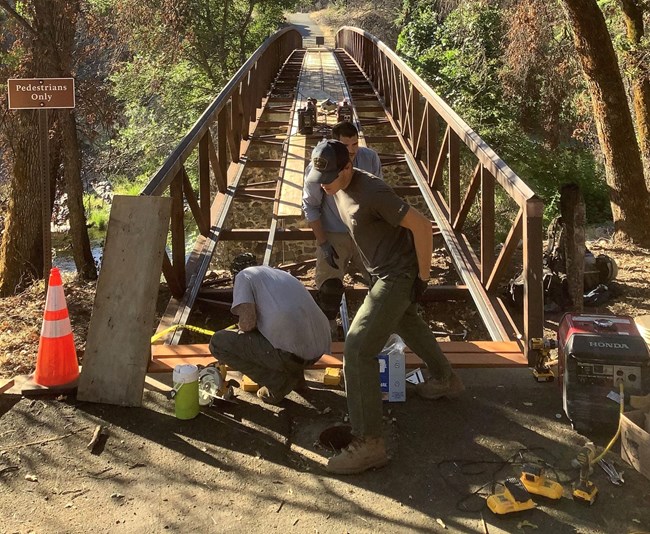 To make the reopenings possible, several footbridges were rebuilt and numerous new water bars were established.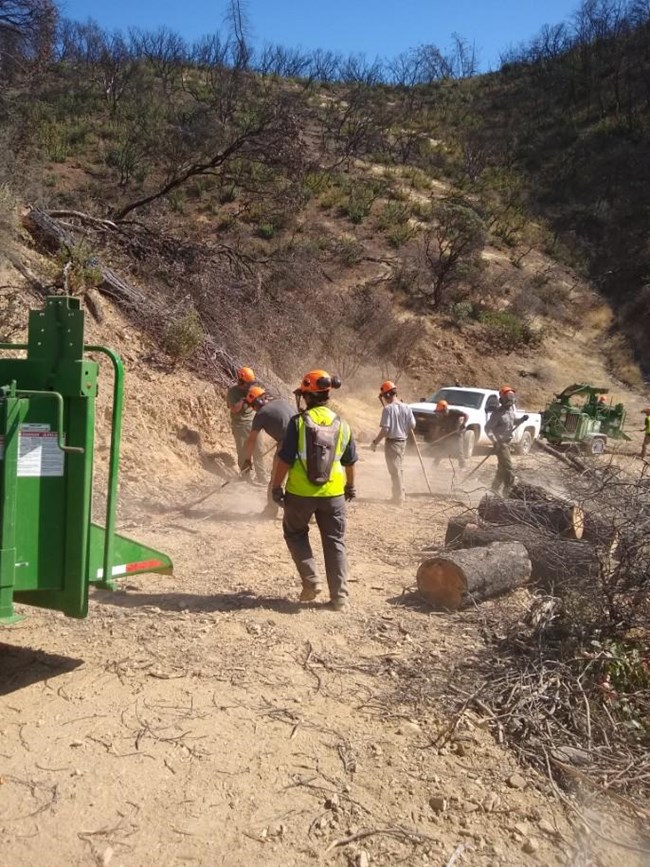 Dozens of Miles of Roads Repaired and Reopened. This includes South Shore Drive, JFK Memorial Drive, Crystal Creek Road (from Highway 299 to the James K. Carr Trailhead), Paige Bar Road, and Mule Town Road. To reopen the roadways, thousands of dangerous hazard trees were cut and removed to reduce the threat of falling on people or vehicles.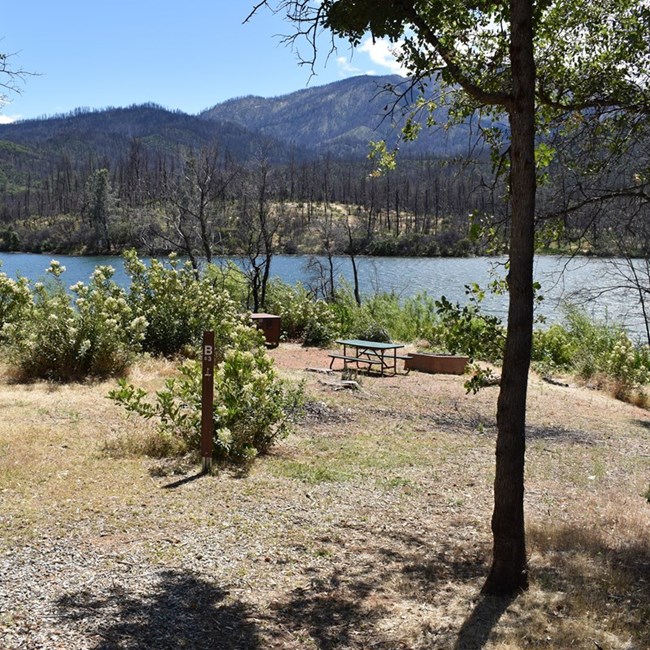 Lakeshore Day Use and Overnight Areas Reopened. After significant burned tree removal and structural repairs, the most popular areas of the park reopened. This included but is not limited to: Brandy Creek Beach, Marina, Picnic Area, Boat Launch, and RV Campground; Oak Bottom Beach, Marina, Picnic Area, Boat Launch, Tent Campground, and RV Campground; and Whiskey Creek Picnic Area and Boat Launch.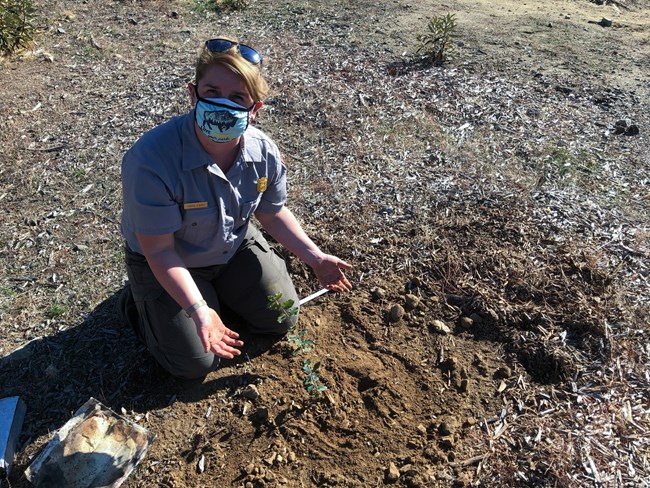 Shade Trees Planted for Day Use and Overnight Areas. In the fall of 2020, park staff planted oak seedlings in and around Oak Bottom to create future shade for picnickers, beachgoers, and RVers. Oak acorns had been collected in the park a year prior, and these acorns became baby trees at CalFire's L.A. Moran Reforestation Center before being transplanted back to Whiskeytown.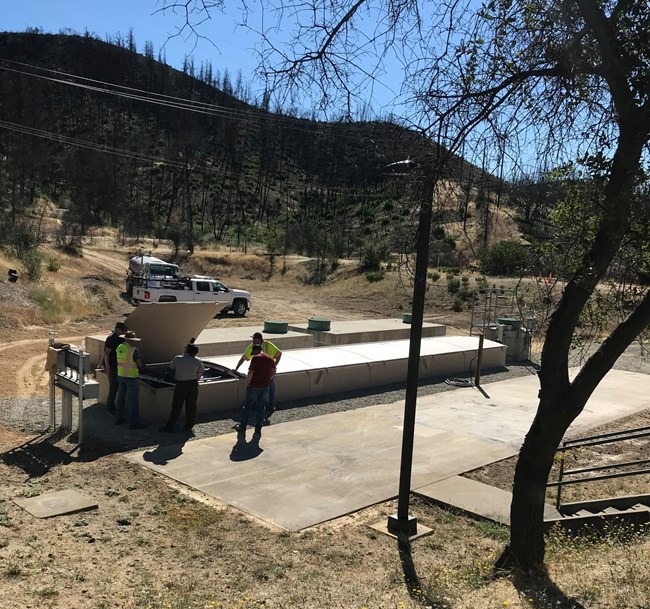 "Max," the New Wastewater Treatment System, Installed at Oak Bottom.
The previous wastewater facility was destroyed in the fire. It was replaced by Max, or technically the Ax-Max, system.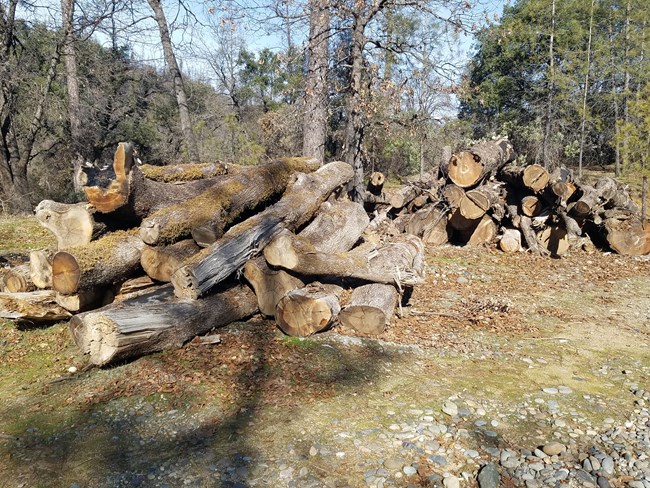 Public Firewood Sale. In the year after the fire, where terrain and access allowed, park staff placed hazard and other downed trees in piles, or log decks. Through special use wood collection permits, the park then opened up these log decks to the public so that locals could cut and collect them for use as firewood. This program occured in February and March of 2020 and over 150 permits were issued.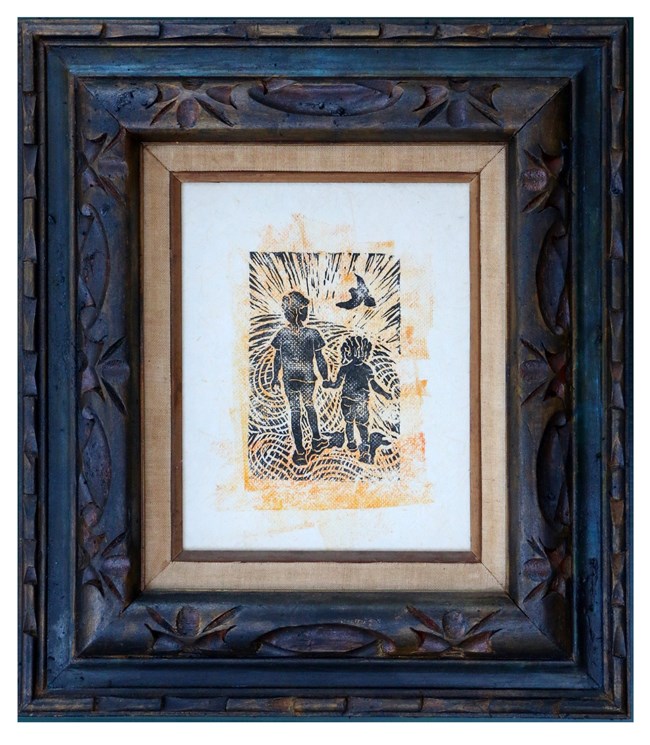 Art from the Ashes-Seeds of Regrowth Community Healing Project. To support the healing process within the local community, Whiskeytown partnered with Art from the Ashes, a 501c3 nonprofit organization, on a public art project involving locals creating art from actual burned materials from the fire. In summer 2019, these art installations were showcased in several public locations within Redding. All entries and artist statements for the Seeds of Regrowth project can be viewed on the
Art From the Ashes photo gallery on Facebook
. You can also learn more on the
Art From the Ashes website
or watch the McConnell Foundation's
six-minute video
showcasing the artwork.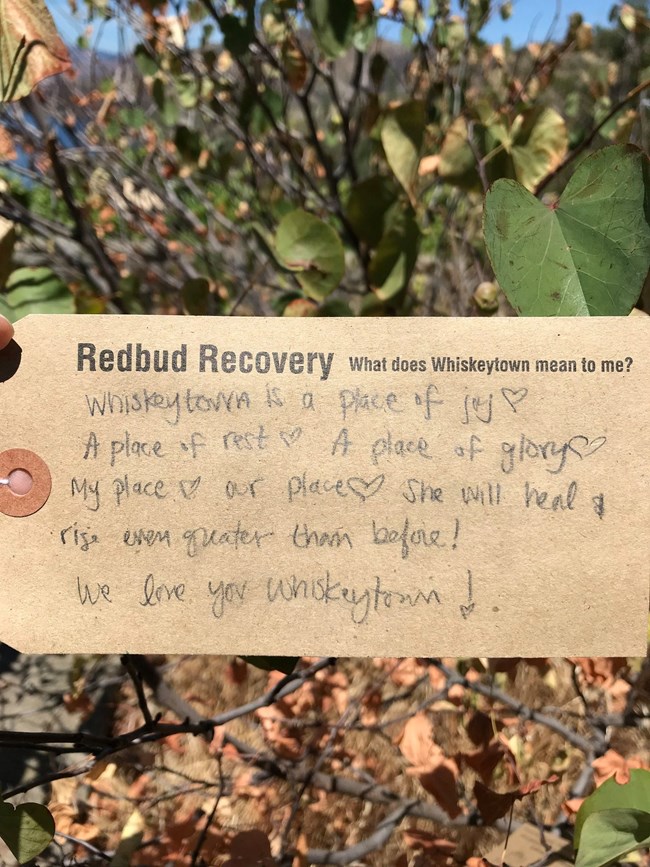 Redbud Recovery Community Healing Project. Also to support the healing process caused by the fire within the local community, in 2019, park staff and the Whiskeytown Environmental School Community spearheaded a "redbud recovery" project outside the Visitor Center. The project allowed visitors to write their reflections and thoughts down about Whiskeytown and the fire and then physically place these written comments on a statuary "redbud recovery" tree.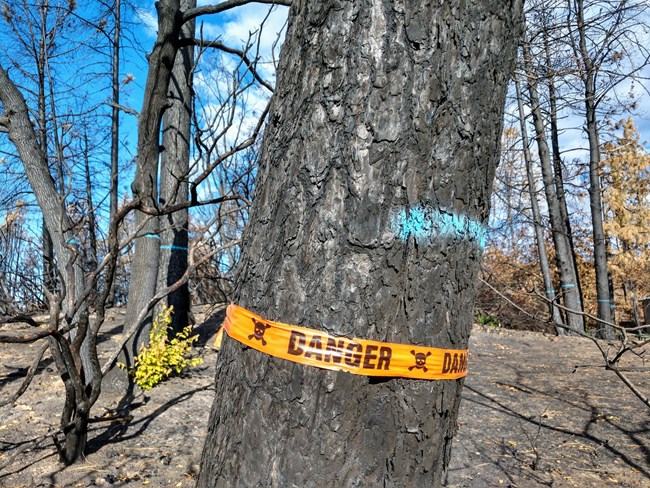 15,000 Hazard Trees Removed. Park maintenance staff and contractors have removed over 15,000 hazard trees to date! Hazard trees are defined as burned or partially burned trees near roadways, trails, picnic areas, campgrounds, or other developed areas that are in danger of falling. The hazard trees have therefore been cut and removed to reduce the chances of falling on a person, car, or park structure.
Last updated: February 12, 2021