Date:
September 22, 2009
Contact:
Sheila Edridge, (530) 242-1225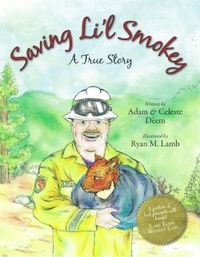 "Saving Li'l Smokey"
Meet the authors and the illustrator.
Whiskeytown National Recreation Area, VisitorCenter
Saturday, October 10th, 1:00-2:30 p.m. 
Children, young and old, are invited to come and meet the authors and illustrator of the book "Saving Li'l Smokey". Authors Adam and Celeste Deem, along with illustrator Ryan Lamb, will present a story-time and art demonstration at the Whiskeytown National Recreation Area Visitor Center on Saturday, October 10th, from 1:00 to 2:30 p.m.
The heartwarming book "Saving Li'l Smokey" was inspired by the plight of an orphaned black bear cub separated from his mother during the 2008 lightning-triggered forest fires in Northern California. Adam Deem will recount the story of how he came upon Li'l Smokey and the adventure that ensued. Illustrator Ryan Lamb, who was only 15 years old when he began working on the "Saving Li'l Smokey" project, will be on hand to do a painting demonstration. Copies of Ryan's images from the book will also be on display.
The Visitor Center at Whiskeytown National Recreation Area is located at the corner of Kennedy Memorial Drive and Highway 299 West. For more information call 246-1225.
-NPS-