Management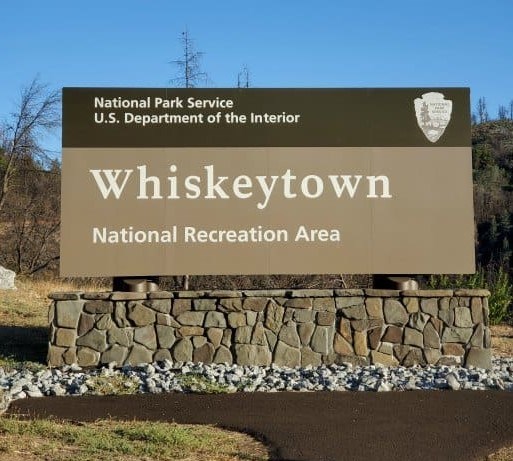 Whiskeytown-Shasta-Trinity National Recreation Area was signed into law on November 8, 1965. The Whiskeytown Unit of the national recreation area is administered by the U.S. National Park Service, while the Shasta and Trinity units
are administered by the U.S. Forest Service as part of the Shasta-Trinity National Forest. Whiskeytown-Shasta-Trinity National Recreation Area was created "for the public outdoor recreation use and enjoyment of the Whiskeytown, Shasta, Clair Engle and Lewiston reservoirs and surrounding lands in the State of California by present and future generations and [for] the conservation of scenic, scientific, historic and other values contributing to public enjoyment of such lands and waters..."

The Whiskeytown Unit, primarily known as Whiskeytown National Recreation Area, encompasses 42,497 acres.This includes the 3,200-acre Whiskeytown Lake as well as the surrounding mountains. Overlapping ecosystems in the park include chaparral, oak woodland, knobcone pine woodland, and mixed conifer forest. The park also includes substantial cultural resources.

Ninety-seven percent of the park was burned during
the Carr Fire of 2018
. The Carr Fire was the most destructive fire in the history of the National Park System in terms of percentage of park burned and structures destroyed, and Whiskeytown continues to recover from the unprecedented event.

Josh Hoines is the superintendent of Whiskeytown National Recreation Area. The 60 or so year-round employees of the park work in one of the following divisions: administration; interpretation and education; natural and cultural resource management; visitor and resource protection (law enforcement); fire management; and facility management (maintenance). Facility management is the largest division of the park and includes two sub-divisions: roads, lake and trails; and buildings, grounds, and utilities.

Like most parks within the National Park System, Whiskeytown has several important partners. The U.S. Bureau of Reclamation regulates the lake level and flow rates and administers the Clair A. Hill Whiskeytown Dam and Judge Francis Carr Powerhouse. Other partners include but are certainly not limited to Western National Parks Association, Friends of Whiskeytown, the Whiskeytown Environmental School Community, and the Shasta County Office of Education. During fire emergencies, park staff work closely with such entities as CAL Fire, Shasta County Sheriff's Office, and the U.S. Forest Service.

The mission of the National Park Service is "to preserve unimpaired the natural and cultural resources and values of the National Park System for the enjoyment, education, and inspiration of this and future generations." Balancing between the mandates of resource protection on one side and visitor use and enjoyment on the other is the exciting and permanent challenge for the employees of Whiskeytown National Recreation Area.
Your Entrance Fee Dollars at Work
Park Laws and Policies
Trails Management Plan Environmental Assessment (June 2021)
Review the proposed plan clicking the link above. Comment on the plan
here
.

Last updated: September 27, 2022