Your Dollars At Work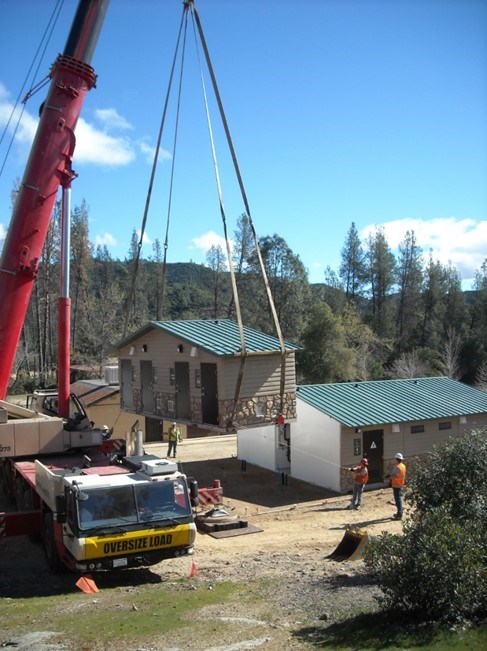 The National Park Service collects Recreation Fees under the Federal Lands Recreation Enhancement Act (FLREA). Recreation Fees provide a vital source of revenue for improving facilities and services for park visitors. That means that the money you spend when you buy an entry pass is being put to use inside Whiskeytown NRA to make the park—and your visit—better. Some improvements take place behind-the-scenes, others may be a direct part of your park experience. Either way, all of these projects are important to the continued preservation of your national parks. Thanks to all of you that have paid an entrance fee or bought a park pass at Whiskeytown NRA.
How Are Entrance Fees Used?
Your entrance fees support a wide variety of visitor services at Whiskeytown National Recreation Area. Eighty percent of entrance fees, as well as camping and other fees, stay in Whiskeytown NRA to be used for improvements, repairs, and rehabilitation projects that directly affect visitors. The remaining 20 percent is shared among parks that cannot collect fees. Types of fee-funded projects include:
Repairs and improvements to trails, roads, buildings, campgrounds, and other assets used by visitors.
Stabilization and restoration of historic structures and cultural landscapes that enhance visitor experience.
Repair and replacement of signs and exhibits for a safe, enjoyable visit.
Natural resource protection to preserve the very things visitors come to the parks to experience.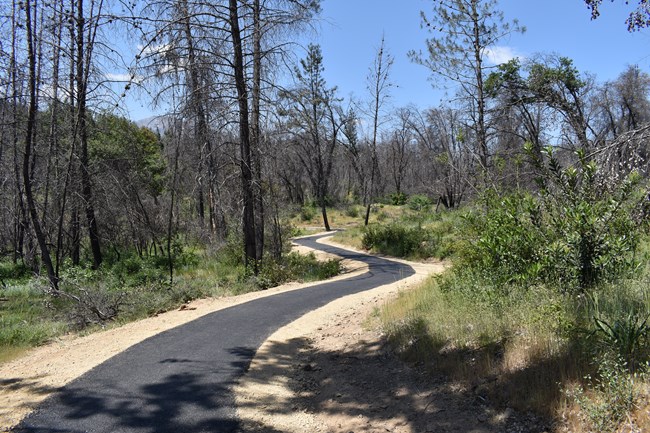 2020 Fee Projects
Replace Failing Vault Toilet and Improve Accessibility at Horse Camp Primitive Campground
Repair Carr Fire Damage to Whiskeytown NRA Beaches
Renovate Whiskey Creek Day Use Group Picnic Area
2019 Fee Projects
Replace Carr Picnic Area Unsafe Sidewalks to Meet Architectural Barriers Act Accessibility (ABAAS)
2018 Fee Projects
Projects were put on hold due to the Carr Fire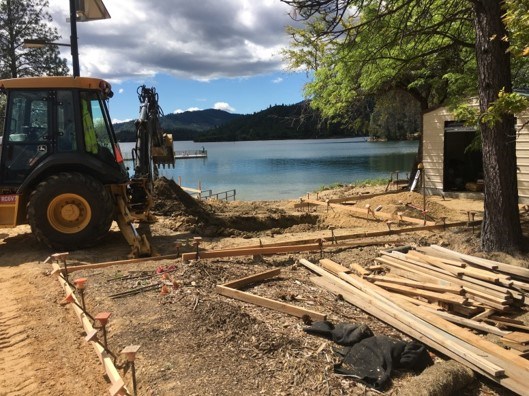 2017 Fee Projects
Replace Oak Bottom Beach shade structures
Comprehensive Trail Management Plan
Re-route, maintain, and repair Oak Bottom Water Ditch Trail
Build Oak Bottom kayak shed and accessible ramp
Davis Gulch Trail deferred maintenance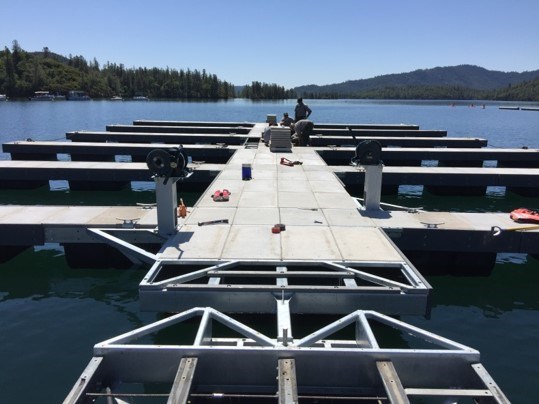 2016 Fee Projects
Addition of 18 boat dock slips at Oak Bottom
Rehab parking medians at Brandy Creek, Oak Bottom, and Whiskey Creek
Improve/pave Davis Gulch trailhead parking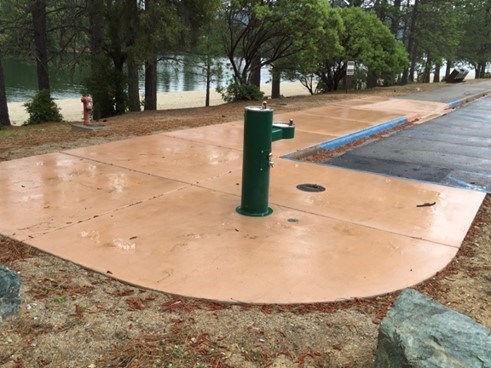 2015 Fee Projects
Oak Bottom Beach showers and restrooms installed
Replace deteriorated drinking fountains & replace with accessible fountains
Maintenance of high use trails
Last updated: May 20, 2020