Operating Hours & Seasons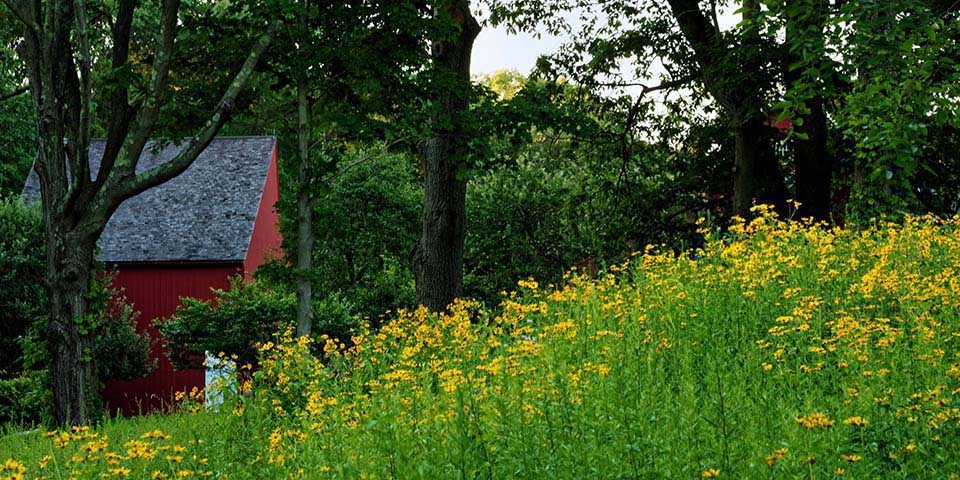 Operating Hours and Seasons
All public buildings are closed in observance of the following federal holidays: New Year's Day (January 1), Thanksgiving Day, and Christmas Day (December 25).


Coronavirus (COVID-19)
Following guidance from the White House, Centers for Disease Control and Prevention (CDC), and state and local public health authorities, Weir Farm National Historic Site (NHS) is increasing access and services. The National Park Service (NPS) is working servicewide with federal, state, and local public health authorities to closely monitor the COVID-19 pandemic and using a phased approach to increase access on a park-by-park basis.

The health and safety of our visitors, employees, volunteers, and partners continues to be paramount. At Weir Farm NHS, our operational approach continues to be centered on examining each facility function and service to ensure those operations comply with current public health guidance and are regularly monitored. We continue to work closely with the NPS Office of Public Health using CDC guidance to ensure public areas and workspaces are safe and clean.
Beginning September 8, 2020 Weir Farm NHS will increase access as follows:
Visitor parking lot, park grounds and trails open daily, sunrise to sunset

Portable restrooms available from 9am to 2:30pm Monday to Friday
Handwashing available daily sunrise to sunset
The Weir Barn outdoor exhibits open daily from 10am to 4pm
Outdoor Visitor Center staffed by Park Rangers 10am to 2pm Wednesday to Friday on Visitor Center porch
Resources are available on the visitor center porch for self-guided visits, maps, self-guided tours, Junior Ranger activities, and the National Park Passport Stamp
Virtual tours, videos, galleries, and more are available on the park website
Short visits are encouraged so that as many visitors as possible can enjoy the park, get outdoors, and recreate responsibly. Parking is limited and groups in 3 or more cars requires a reservation. Small group visits (up to 10 people) permitted by reservation – call 203-834-1896 x11
With public health in mind, the following facilities remain closed:
Restrooms remain closed on weekends – please plan accordingly
No drinking water available – please plan accordingly
Burlingham House Visitor Center – closed for construction
Historic Weir House, Weir Studio, and Young Studio
Portrait photography is not permitted at this time

A safe and enjoyable park experience begins at home. The NPS encourages visitors to plan their visit by checking the park's website and social media for current conditions and travel tips. The CDC has offered guidance to help people recreating in parks and open spaces prevent the spread of infectious diseases. We ask the public to be our partner in recreating responsibly, by following CDC and state and local guidance, social distancing, and wearing a face covering when social distance cannot be maintained.

We have amazing virtual resources for Weir Farm NHS, all of the time, so for people who are still home schooling or not traveling at this time check out options for a virtual visit, including our new virtual Junior Ranger program and online art exhibit.

Details and updates on park operations will continue to be posted on our website at www.nps.gov/wefa and social media channels. Updates about NPS operations will be posted on www.nps.gov/coronavirus.


Last updated: September 11, 2020