For Kids: Be a Junior Ranger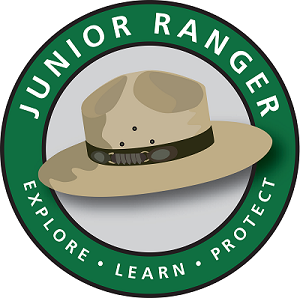 Become a Junior Ranger anytime! Complete the Explore! scavenger hunt, Letterboxing, or the Weir Pond Wonders scavenger hunt at the park, or you can become a Junior Ranger from home by completing the Virtual Junior Ranger Program activity below!

Have fun, and remember the Junior Ranger Motto: Explore, Learn, and Protect!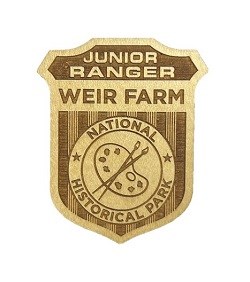 In-Park Junior Ranger Activities
Weir Farm National Historical Park is a fun place for kids to explore and learn! Complete one of the following activities during your next visit to the park to earn a Junior Ranger badge; complete more than one to earn a special Junior Ranger patch. The park keeps Junior Ranger materials on the back porch of the Visitor Center, so you can earn your Junior Ranger badge even during off-hours.
Explore:

Explore Weir Farm with our Scavenger Hunt Activity.

Weir Pond Wonders:

Follow the stops on a hike to Weir Pond and discover the natural and man-made treasures along the way… if you look very closely.

Let's Go Letterboxing:

Use clues to navigate the landscape and locate five hidden containers, or letterboxes, which contain stamps.
This Junior Ranger activity can only be picked up, in season, at the front desk of the Visitor Center.

Art Bear Scavenger Hunt:

Roam the Park to find eight Art Bears - each one featuring a detail of a contemporary painting of a site at Weir Farm.
Become a Weir Farm Virtual Junior Ranger from Home!
We are offering a virtual Junior Ranger program that you can do at home! Explore the park website and learn about Weir Farm's historical and cultural resources.
More for Kids
Kids in Parks
Find fun activities on the National Park Service Kids in Parks page, including online Junior Ranger activities, games, and more!
Scout Ranger
Girl Scout and Boy Scout groups can earn special badges and certificates for completing our Junior Ranger Activities. Groups should contact (203) 834-1896 x11 for more information and to make arrangements for a group visit. All scout groups must schedule their visit in advance.


Last updated: July 2, 2023