Places
Weir Farm National Historical Park preserves the home and landscapes of Julian Alden Weir and the two other generations of artists that followed him. This classic New England property also includes lovely open meadows and dappled woodlands crisscrossed by moss covered stone walls.

Now you can explore some of Weir Farm's most significant historic buildings from home! Discover various exhibits and historic buildings throughout the park with our virtual tours.
Explore A Park Map
Explore all the places that make up Weir Farm National Historical Park on the interactive map below. To learn more information about each site, click a number on the map or scroll using the scroll bar. Zoom in to see a site or area more clearly.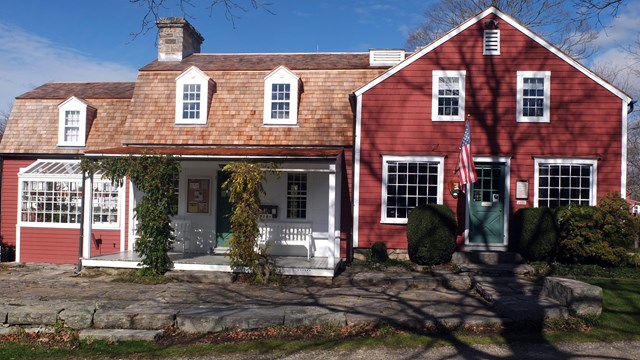 The Burlingham House Visitor Center
The Burlingham House Visitor Center, bears the name of Julian Alden Weir's youngest daughter, Cora Weir Burlingham, who lived in this house.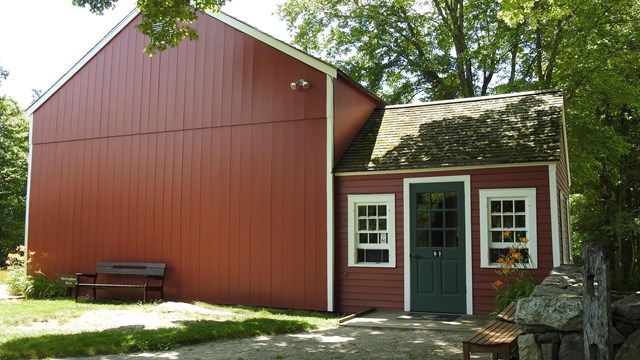 Burlingham Barn
The Burlingham Barn, built between the late 1700s and the early 1800s houses seasonal restrooms and a water bottle filling station today.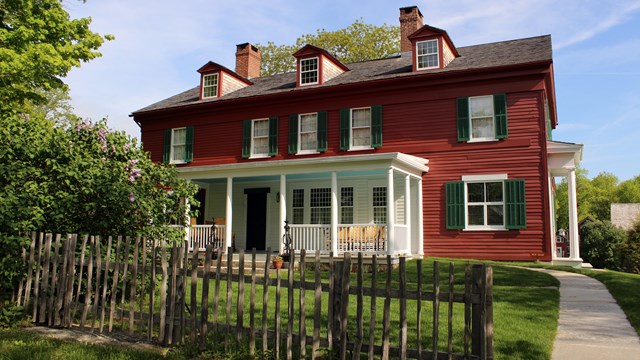 The Weir House
The Weir House was home to three generations of artists starting with Julian Alden Weir in 1882.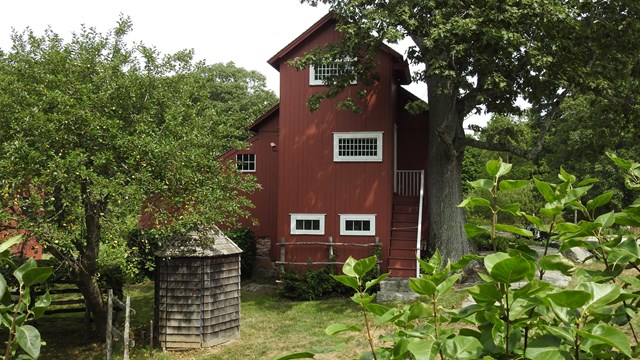 The Weir Studio
Built shortly after Julian Alden Weir purchased the farm in 1882, he used the Weir Studio to create some of his best masterpieces.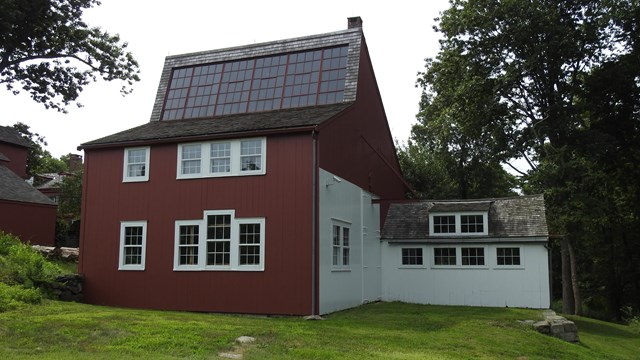 The Young Studio
In the Young Studio, Mahonri Young worked on his on his largest commission, a monument entitled "This Is the Place".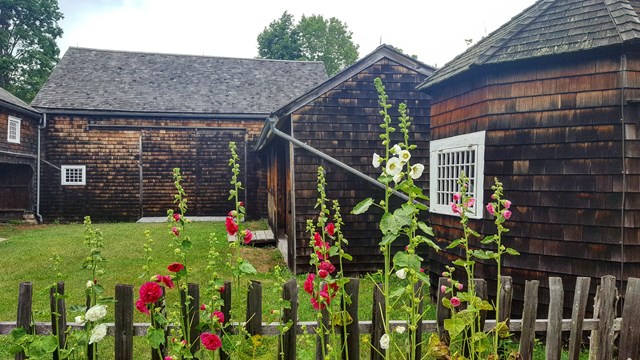 Weir Barn
The Weir Barn and its outbuildings - the tack house, chicken coop, ice house, and corn crib - were crucial to the working farm.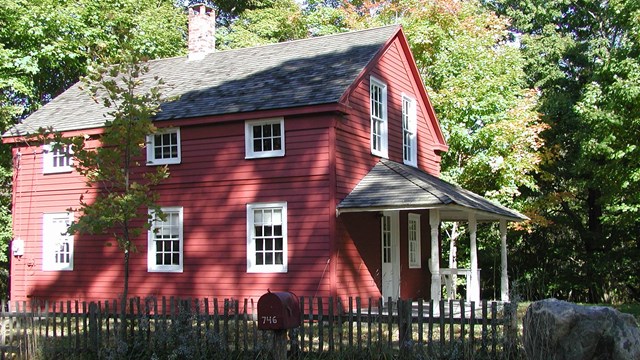 The Caretaker's House
Weir Farm was once a fully operating farm. The farm manager, or caretaker, lived in the Caretaker's House often with their families.
Don't miss what else Weir Farm has to offer! Pick up a Self-Guided Walking Tour brochure and map at the visitor center and explore Weir Farm's historic grounds:
Gardens
Don't miss the Secret Garden (circa 1910), Sunken Garden and Terraced Garden (1930s-1940s). Restored by the National Park Service in partnership with the Wilton and Ridgefield Garden Clubs, these gardens showcase a beautiful variety of flowers and native plants that appear today as they did when planted.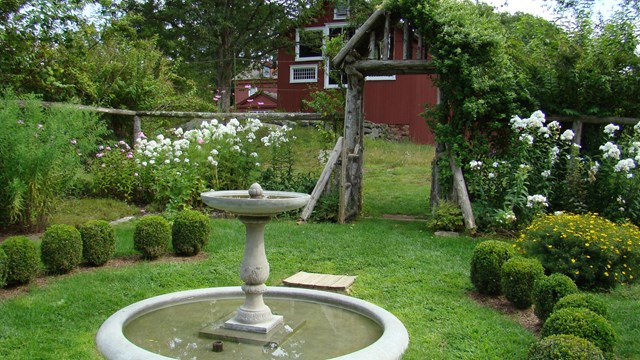 Secret Garden
Named because the outside hedges became so overgrown it hid the garden, the Secret Garden is located near the Weir and Young Studios.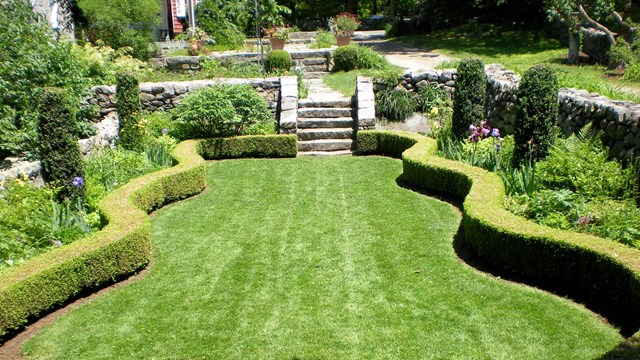 Sunken Garden
Commissioned by Cora Weir Burlingham, the Sunken Garden is a defining feature of Weir Farm's landscape.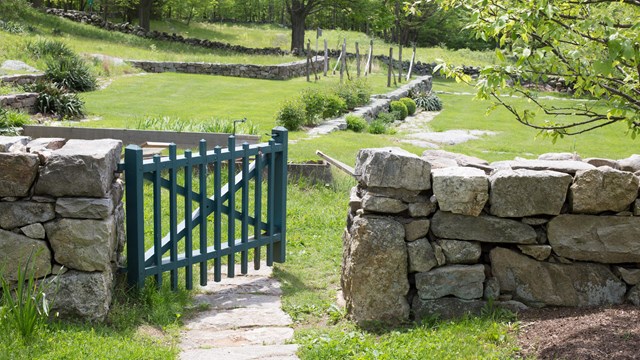 Terraced Gardens
The Terraced Gardens are a popular spot for plein air painting and picnicking.
Woodlands and Meadows
Of the 238 acres once owned by Julian Alden Weir, 71 acres are managed by the National Park Service. Part of Weir Farm National Historical Park, Weir Pond has been a recreation destination and an area of artistic creation for more than 100 years. On the way to Weir Pond, check out Truants' Meadow and a replica of Weir's Palace Car. An additional 110 acres of adjacent fields and woodlands, the Weir Preserve, are owned by the Weir Farm Art Alliance and maintained by a local stewardship group. Enjoy a long hike and see mature Oaks, Sugar Maples, and Ash trees!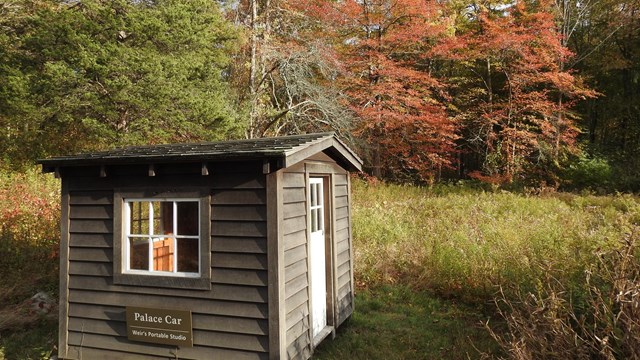 Truants' Meadow
As seen in Julian Alden Weir's painting, "The Truants", this meadow exemplifies the dynamic nature of a cultural landscape.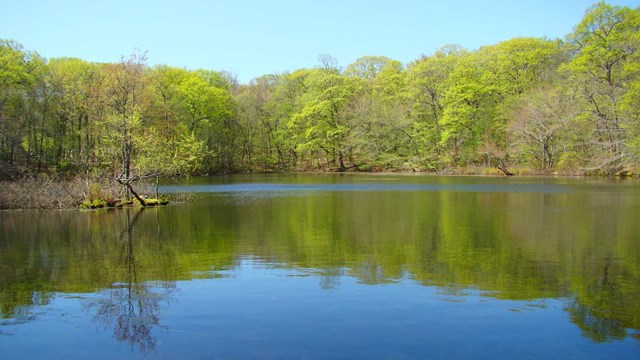 Weir Pond
Weir Pond was a backdrop for many outings during Julian Alden Weir's lifetime, including fishing, painting, boating, swimming, and picnics.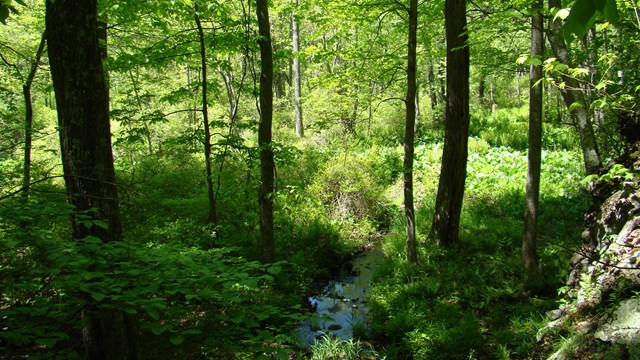 Weir Preserve
Weir Preserve, owned by the Weir Farm Art Alliance, is a popular hiking destination with 10 trails throughout its 110 acres.
Last updated: June 28, 2023