Dark Night Skies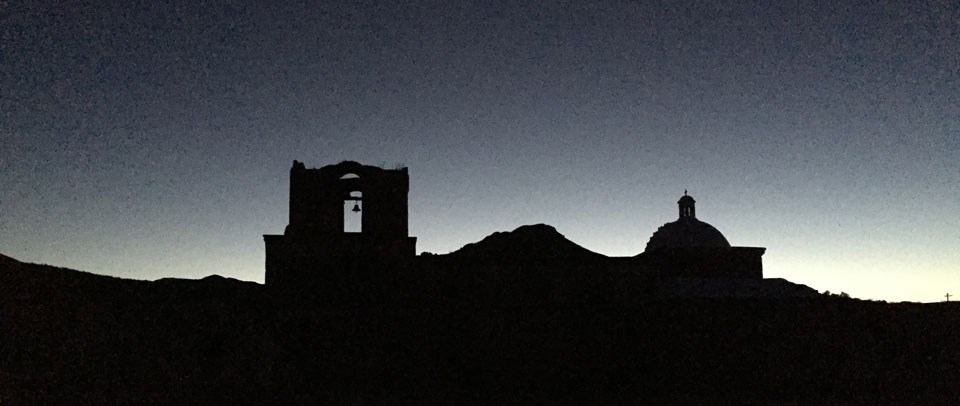 The night sky is a treasured landscape resource for all people. Throughout the centuries, it has been a rich source of beauty, inspiring diverse religious and cultural beliefs about the origin of the universe and life on earth. Experiencing the sky at night over so many centuries has brought human beings new perspectives, inspiration, a connection with the beyond, and has helped us reflect on our place in the universe. Whether we're drawn to the sky by an interest in science, history, or the spiritual, a naturally dark night sky is not only a scenic canvas; it is part of our ecosystem that supports natural and cultural resources.
Visit our keyboard shortcuts docs for details
Duration:

5 minutes, 29 seconds
The dark night sky is a precious resource, one that affects wildlife and human health alike. And although outdoor lighting can obscure it, there are many simple adjustments we can make in our own communities to ensure everyone can share in the wonder of the night sky.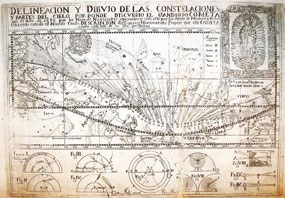 The Astronomer Missionary
When Eusebio Francisco Kino arrived at Tumacácori, it had only been 58 years since Galileo had been summoned by the Catholic inquisition on heresy charges for his belief that the planets revolved around the sun. Father Kino was a man of science who studied and practiced astronomy and was also widely known as a mathematician and cartographer. Like so many people who had lived before him, and like many of us today, he was fascinated with the night sky and curious about the origin and meaning of all that lies above the earth.

In the fall of 1680, while waiting for passage from Spain to New Spain, Father Kino was observing the night sky and saw a magnificent comet which he watched for seven weeks before it disappeared from his view of the sky. He later wrote a book about the comet in which he concurred with a contemporary Jesuit scholar that comets were "exhalations of clouds, rivers, and seas of the terrestrial globe and that they come from evaporations of planets" (Shaffer, 1952.) He also agreed with the longheld European belief that comets were a celestial sign of bad or evil events to come (Shaffer, 1952.)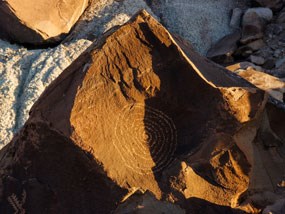 Indigeous Perspectives on the Night Sky
For thousands of years, humans have brought their cultural beliefs, curiosity and wonder to viewing the night sky. Many ancient southwestern American cultures including the Hohokam people of this area, used astronomy to guide seasonal agricultural practices and ceremonies and marked the solstice and equinoxes as key points in the annual calendar.

The sun's cycles were also used by early Arizona peoples in the design of earthen buildings and the placement of rock art as well as determining the best times for maintenance and repair of their complex irrigation systems. These traditions of viewing and interpreting the sun, moon and stars have been continued to the present by the O'odham people, believed by many to be the descendants of the Hohokam.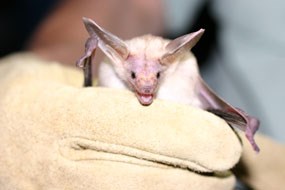 Night and Wildlife
Almost half the wildlife species on our planet are nocturnal or active at night. For these animals, the absence of light is part of their habitat. Darkness allows nocturnal animals to hide from predators, and to navigate and nest undisturbed. Many animals also utilize the protection of darkness to participate in activities such as foraging and mating. Scientists believe that birds utilize stars to fly at night and can be thrown off course by lights. Mammals such as pallid bats (Antrozous pallidus) found at Tumacácori, may suffer additional exposure to predators and have difficulty finding food due to light interference. Living beings (including humans) also rely on the Earth's regular day and night rhythm to regulate internal cycles including sleeping and eating.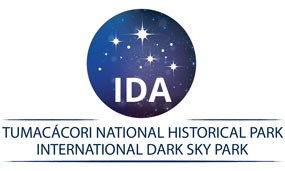 Protecting Dark Night Skies
With the loss of night-sky quality over the last five decades, this resource has become nationally significant. Many of the darkest night skies in the country are now found within national park boundaries. At Tumacácori and other national parks that interpret important cultural, ecological and historical sites, natural dark skies are part of the essential resources that the National Park System seeks to protect for future generations.

In 2018, Tumacácori earned the distinction of becoming the 100th designated International Dark Sky Park by the International Dark Sky Association (IDA.) An International Dark Sky Place is "a land possessing an exceptional or distinguished quality of starry nights and a nocturnal environment that is specifically protected for its scientific, natural, educational, cultural heritage, and/or public enjoyment."

Find Evening Programs at Tumacácori

Tumacácori also displays lighting techniques that restore dark skies with "night sky friendly" lighting including the addition of pathway lights that meet International Dark Sky Association guidelines to minimize glare while reducing light trespass and sky glow. The dark sky conservation movement began in southern Arizona in the 1980's and continues today by raising awareness about the importance of conserving visibility of the night skies for human health, scientific, cultural and ecological reasons.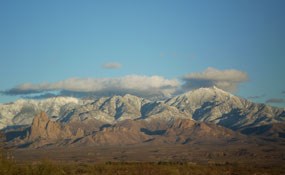 Nearby Observatories and Tribal Lands
Beautiful mountaintops near Tumacácori are home to several astronomical observatories including Mount Graham International Observatory, the Fred Lawrence Whipple Observatory on Mount Hopkins, and Kitt Peak National Observatory which is located in the Schuk Toak District of the Tohono O'odham Nation. These institutions undertake stunning international astronomical scientific discovery.

Some of Arizona's observatories are also on mountains that are sacred spaces to many people on whose ancestral lands they were built. With conflicting interpretations of the significance and use of mountain-top landscapes, varying spiritual/cultural traditions and cosmologies, as well as a long history of colonization, the existence and expansion of some observatories have both been celebrated by many, while also being contested.

Learning about these important, ongoing conversations provides insight into how astronomical scientific endeavors may conflict with indigenous beliefs and values related to the sky and the mountains. It helps us understand humans' varied relationships with the environment. These multiple approaches to understanding landscapes, the night sky, and humans' relationship with the cosmos are part of our national heritage and connection to our environment.
Last updated: April 27, 2021