Person
Eusebio Francisco Kino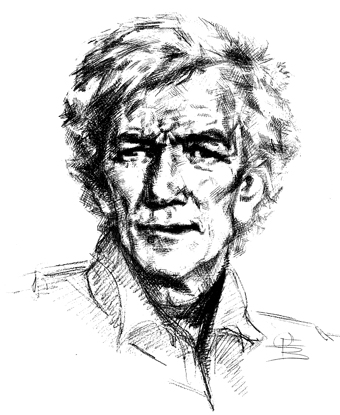 Significance:
Founding missionary and pioneer of the Pimería Alta
Place of Birth:
Segno, Italy
Date of Birth:
August 10, 1645
Place of Death:
Magdalena, Sonora
Date of Death:
March 15, 1711
Place of Burial:
Magdalena, Sonora
When Jesuit Padre Eusebio Francisco Kino arrived in the Pimería Alta in 1687, his assignment was to establish missions in New Spain's northwestern frontier. 
As Kino wrote, he served two majesties – the Church and the Crown. For the Church, missions saved souls and spread the Christian faith. For the Crown, they served as training grounds for native people to learn their assigned role as subjects of the King and citizens of a growing New Spain. 
Resistance, politics, disease, and finances were among the setbacks missionaries encountered. Kino's amiable nature and tireless work ethic helped him convince people to adopt a new religion, culture, and way of life.
Kino spent the last years of his life founding and supporting missions among the O'odham. His missions not only achieved the goals of Church and Crown, they became a focus of the region's cultural identity.
Padre Kino envisioned a bright  future for the Pimería Alta. In his mind, missions would secure salvation for their people, along with economic growth, safety, and the expansion of Spanish culture.
Not everyone shared Kino's optimism. Church officials were at times skeptical and native people worried about the realities of mission life. No matter the situation, Kino never stopped praising the virtues of the land and people of the Pimería Alta. He successfully convinced officials to send priests and supplies. He explored and mapped, baptised and buried, taught and negotiated. 
After Kino's death, his missions carried on. New Spain became Mexico. The border with the United States divided the Pimería Alta. The culture that developed around the missions of the Pimería Alta persists throughout the borderlands today. Kino's unyielding faith in the people around him and his determination to envision a bright future for them created a lasting legacy.
Last updated: June 19, 2020