Alerts & Conditions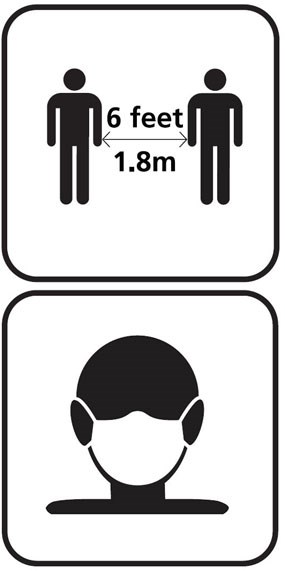 Recreating Responsibly
Updated July 28, 2021
Consistent with CDC recommendations, mask wearing is currently optional at Tumacácori, as transmission levels are low or moderate in Santa Cruz County.

Learn more at www.nps.gov/coronavirus. Please recreate responsibly.

Whether seeking wide-open spaces or exploring a historic urban neighborhood, visitors should follow CDC guidance to reduce the spread of COVID-19 and adopt the following recreate responsibly tips:
Know before you go. Visit NPS.gov/findapark for current park conditions and availability of restrooms and other facilities. Make a plan, follow the 10 Essentials, and if you are sick, stay home.
Keep it close. Follow state, tribal, and local orders of where you're traveling. The NPS is working closely with public health professionals to make operational changes and adapt to changing conditions.
Keep your distance. Follow the CDC's social distancing guidelines and stay at least six feet away from other people. If you are not fully vaccinated, wear a mask indoors and in crowded outdoor spaces.
Know your limits. Postpone challenging hikes or trying new activities while first responders, parks, and communities continue to concentrate on responding to the pandemic.
Keep it with you. If you brought it, take it with you. Trash pickup and restroom facilities will continue to be limited in many park areas. Follow Leave No Trace principles.
Keep it inclusive. Be an active part of making our nation's parks and public lands safe and welcoming for all identities and abilities.
Last updated: June 27, 2022