Sunrise, Sunset, and Night Skies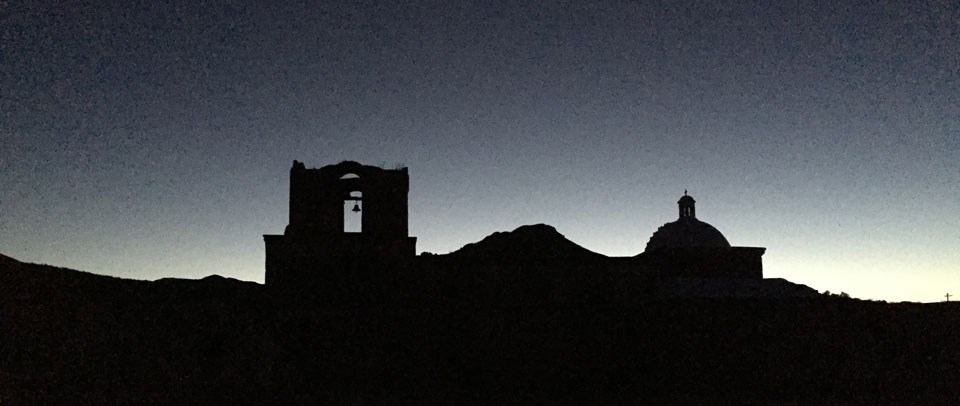 Several times each year, the park opens its doors early and keeps them open late. During these hours, we encourage visitors to experience the Tumacácori mission grounds during the soft light of early morning, twilight, and evening. On some occasions, celestial events may be occuring with special interpretive programs. Artists and photographers particularly enjoy these opportunities.
Experience the Night
Park open from 9:00 a.m. to 8:30 p.m.

Friday, January 8, 2021 (dark sky)
Saturday, February 27, 2021 (full moon)
Friday, March 12, 2021 (dark sky)

Guided programs may be available. Inquire at 520-377-5060 or email us.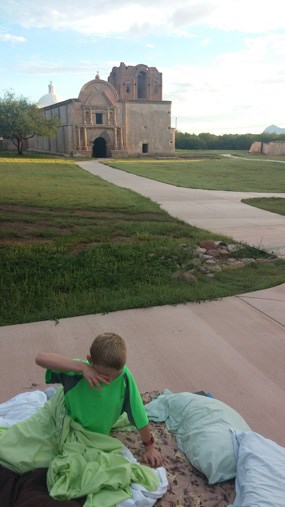 Family Sleepovers: "A Night in the Mission"
The year is 1917. You and your fellow park ranger recruits spend the night as caretakers in the ruined church of Tumacácori. Hot dinner, s'mores, music, activities, and breakfast included.
$30 per adult, $15 per child. Reservations required. Get more information at Family Sleepover.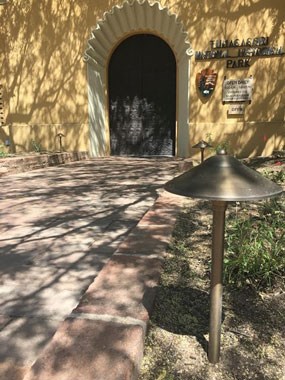 Protecting Dark Night Skies
In 2018, Tumacácori was officially designated as the 100th International Dark Sky Park by the International Dark Sky Association (IDA). This certification comes with rigorous monitoring, light pollution testing, and a commitment to protect dark sky values for wildlife and humans.

The park's outdoor lighting, for example, uses IDA-approved shields. Research into bat populations and other wildlife inform decision-making. Interpretive programming shares these ideas with the public.

Learn more about the park's Dark Night Skies.
Last updated: February 26, 2021