Sunrise, Sunset, and Night Skies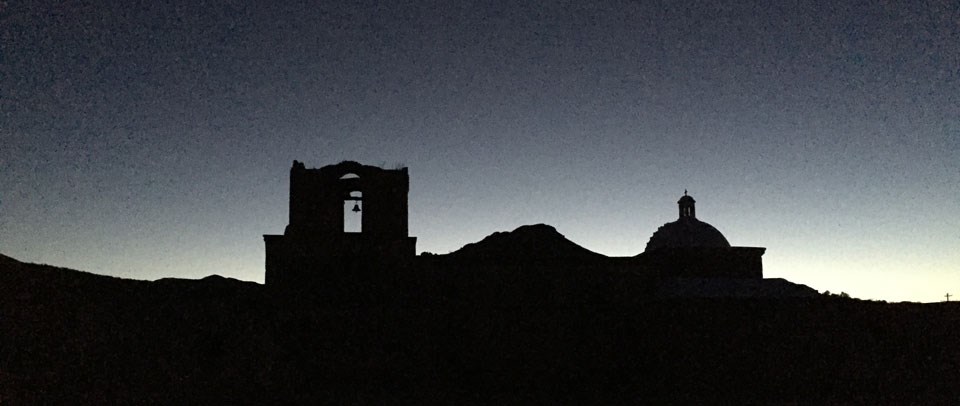 Several times each year, the park opens its doors early and keeps them open late. During these hours, we encourage visitors to experience the Tumacácori mission grounds during the soft light of early morning, twilight, and evening. On some occasions, celestial events may be occuring with special interpretive programs. Artists and photographers particularly enjoy these opportunities.
Experience the Night
Moonlight Hike in the Park
Friday, November 4, 2022 6:00 - 8:00 p.m.
Thursday, January 5, 2023, 6:00 - 8:00 p.m.
Thursday, February 2, 2023, 6:00 - 8:00 p.m
Hike two miles on the Anza Trail by the light of the moon. Meet at the Anza Trailhead across from the Tumacácori Post Office.
Starry Night
Wednesday, December 21, 2022, 6:30 - 8:00 p.m.
Tuesday, March 21, 2023, 7:30 - 9:00 p.m.
View the starry sky through telescopes, photograph the sky with your camera, or explore the mission church by candlelight.
Mammals, Birds, and Bugs - Oh My!
Sunday, April 30, 2023, 6:30 - 9:00 p.m.
Join Tumacácori in celebrating Dark Sky Appreciation Week. Explore the world of nocturnal creatures and learn the importance of preserving the night sky.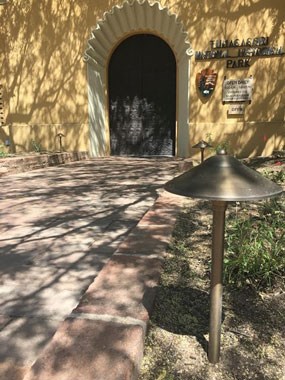 Why Offer Night Programs?
In 2018, Tumacácori was officially designated as the 100th International Dark Sky Park by the International Dark Sky Association (IDA). This certification comes with rigorous monitoring, light pollution testing, and a commitment to protect dark sky values for wildlife and humans.

The park's outdoor lighting, for example, uses IDA-approved shields. Research into bat populations and other wildlife inform decision-making. Interpretive programming shares these ideas with the public.

Learn more about the park's Dark Night Skies.
Last updated: August 12, 2022