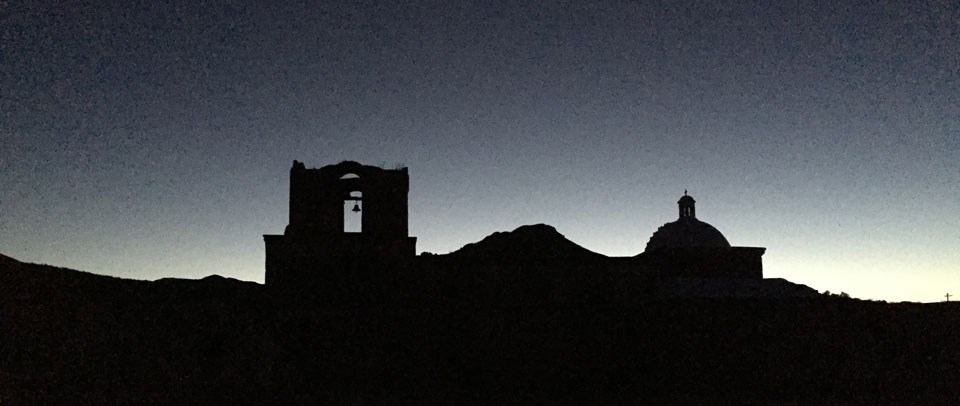 Several times each year, the park opens its doors early and keeps them open late. During these hours, we encourage visitors to experience the Tumacácori mission grounds during the soft light of early morning, twilight, and evening. On some occasions, celestial events may be occuring with special interpretive programs. Artists and photographers particularly enjoy these opportunities.
Experience the Night
Park open from 9:00 a.m. to 8:30 p.m.

Friday, November 23, 2018 (by moonlight)
Wednesday, December 12, 2018 (Geminid meteor shower)
Sunday, January 20, 2019 (Super Blood Moon, open until 11:30 p.m. for lunar eclipse)
Monday, February 4, 2019 (by starlight)

Guided programs may be available. Inquire with visitor center at 520-377-5061.