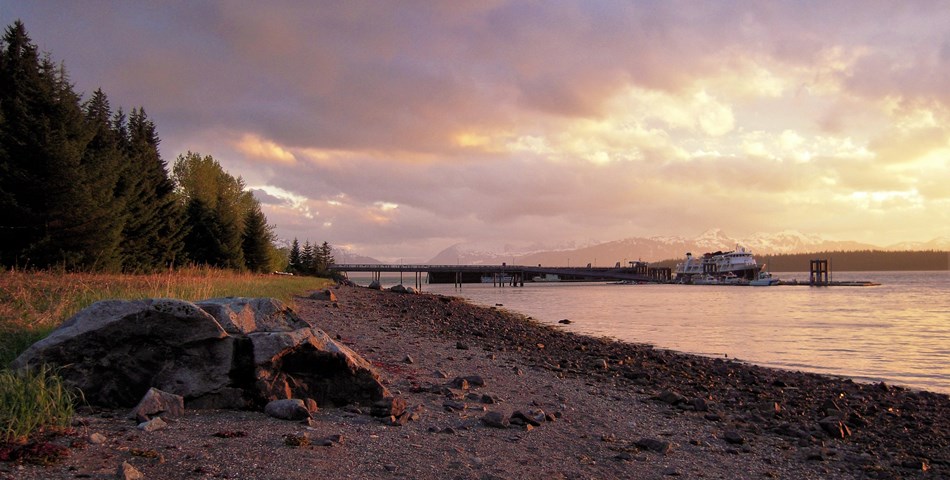 Many who visit Glacier Bay only have a day or so to experience all that it offers. There are many activities in Bartlett Cove and the nearby community of Gustavus that will enable you to sample a nice variety of Alaskan paradise. Take in the sunset at Halibut Point, kayak through pristine wilderness, or expand your knowledge at the Visitor Center or Huna Tribal house: There's something for everyone.
Located just 10 miles away from Glacier Bay and Bartlett Cove, Gustavus is the only town with road access to the park. From chartering a plane or boat ride to hopping on the Alaskan State Ferry, most visitors get here by hiring a commercial outfit to reach the park.

Ranger Recommendation
Stay at the Glacier Bay Lodge or Bartlett Cove Campground to experience Bartlett Cove with ease! Adventure is right outside your door (or tent).