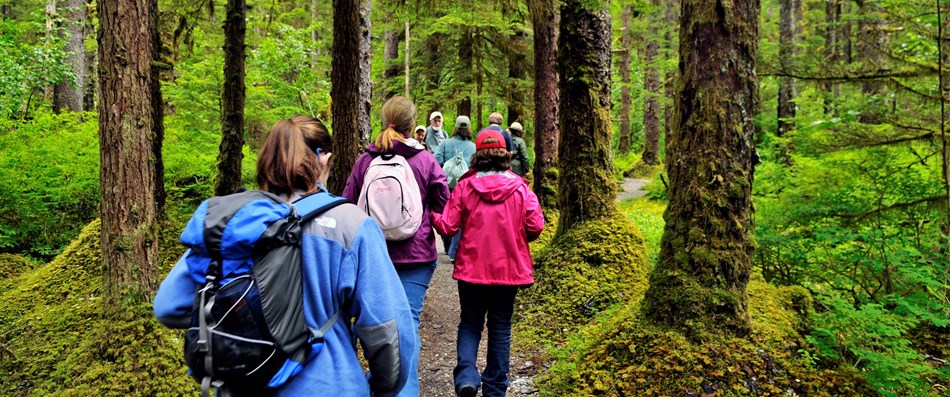 Walk through enchanting temperate rainforest, explore sea life in the intertidal zone, or soak in knowledge about the park's cultural history on a hike in Glacier Bay! There are four trails in the Bartlett Cove area: the Forest Loop Trail, the Bartlett River Trail, the Bartlett Lake Trail, and the Tlingit Trail. They vary in length, but can accommodate a variety of ability levels and ages. Though there is no trail, exploring the shoreline from Bartlett Cove is also an incredible way to experience the park. Visit the Glacier Bay hiking page for information on trail length and descriptions.

Ranger Recommendation
The wet climate of Southeast Alaska makes for muddy, often slippery trails and surfaces. Be sure to wear sturdy shoes with good traction. Rubber boots (SE Alaskan Sneakers) are popular here. Watch where you are stepping and take your time!