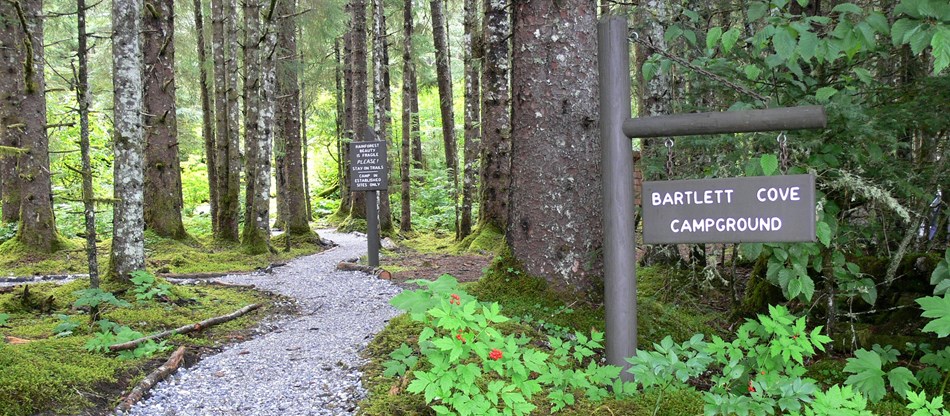 Tucked into the mossy, temperate rainforest along the shores of Bartlett Cove, the
Bartlett Cove Campground
makes an idyllic basecamp for all of your Glacier Bay explorations. Just steps from views of the surrounding waters and mountain ranges, camp sites are convieniently located near the public dock, the Glacier Bay Lodge, and the Visitor Information Station (1/4 mile). The campground facilities include bear-proof food storage caches, a fire-pit with free firewood, a small warming shelter.
Ranger Recommendation
Check out some of Bartlett Cove's excellent trail options or simply explore the shore during your stay. Whales, harbour porpoises, sea otters, moose- you never know what you might spot! Don't forget to stop by the Visitor Information Station for a campground permit and a required orientation session.