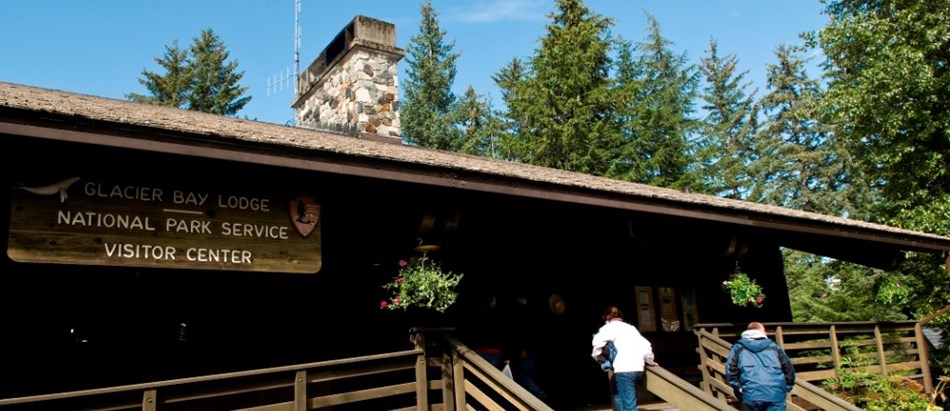 The
Glacier Bay Visitor Center
, located on the second floor of the Glacier Bay Lodge, is a great place to expand your knowledge of the park. In the summer, park rangers present evening programs, show educational videos in the Visitor Center auditorium, and lead walks in the area.
Check the activities schedule
to find out what's happening during your visit.
The Visitor Center is a wonderful way for families, lovers of culture and nature, and avid explorers alike to spend an afternoon. There are exhibits to explore the park's geography, natural history, an information desk, an underwater hydrophone listening station, an
Alaska Geographic bookstore
, quiet reading area, and an auditorium...and expansive views of Bartlett Cove.