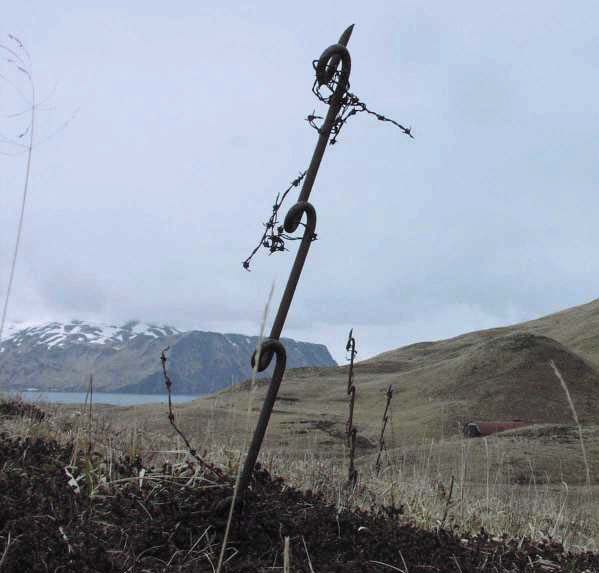 Before You Begin...
Ounalashka Corporation Land-Use Permit
All visitors planning to walk or hike anywhere beyond the City of Unalaska road system must obtain an Ounalashka Corporation Land-Use Permit. This permit can be purchased at the Visitors Center or at the Ounalashka Corporation Office.
Weather Safety
Aleutian weather is unpredictable. Within minutes, conditions can change from sunny and calm to strong wind and driving rain. Always carry a jacket and a hat, and dress in layers.
Souvenirs
Collecting souvenirs such as stone tools, ivory, eagle feathers, bones, or any World War II-era artifacts, including shell casings or nails, is illegal.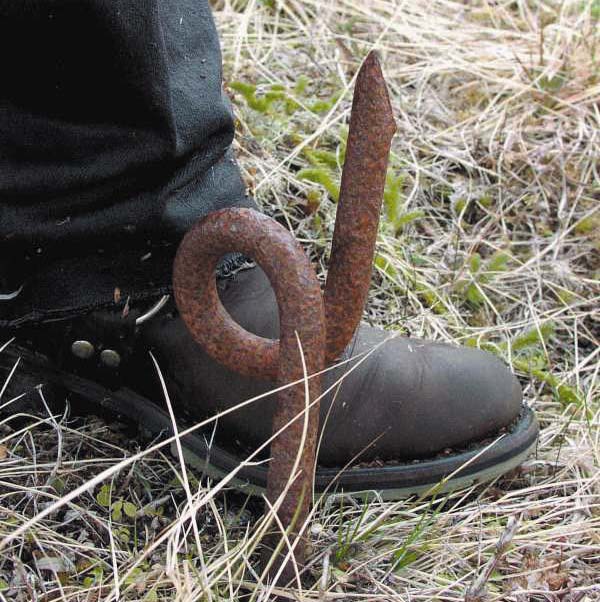 Hazards
Anti-personnel stakes (also known as screw pickets or Rommel stakes) were installed throughout Amaknak and Unalaska islands during World War II in anticipation of a ground assault by enemy troops. Double and sometimes triple rows of these sharpened iron spikes were planted in the ground: the first 4-foot-high row was strung with barbed wire; another parallel (offset) row of stakes was placed in front. The tops of the stakes in the second row protruded only 4 to 6 inches above ground, hidden by tall grass. Many of these stakes are still in the ground.

WATCH WHERE YOU STEP
Mile 0: Aleutian World War II Visitor Center
Aerology Operations Building (1941)
The former Aerology Operations Building, now the Aleutian World War II Visitors Center, is shown on each of the route maps as the designated starting point for the six driving tours. During World War II, the upstairs of the building housed meteorological equipment used to provide navy pilots and ship captains with weather forecasts, including information on wind speed and direction, impending storms, and the height of ocean swells.  The Naval Air Transport Service operated on the first floor.
 
Windows on the octagonal upper floor allowed radio operators a 360-degree view of Mount Ballyhoo to the north, Dutch Harbor to the east, the airfield to the west, and Fort Mears and Unalaska Bay to the southeast. After the naval base was decommissioned, the City of Unalaska used the Aerology Operations Building as an airport terminal until 1985. 

The National Park Service, in cooperation with the land owner, Ounalashka Corporation, has restored the exterior of the Aerology Operations Building to its original 1940s-era appearance, and rehabilitated the interior as an interpretive center. The Aleutian World War II Visitors Center was dedicated in July 2002. 

Torpedo Bombsight and Utility Shop (1942)
Several yards directly west of the Aerology Operations Building is the former Torpedo Bombsight and Utility Shop. This two-story steel-frame structure, measuring approximately 80 feet by 120 feet, was where torpedoes were given a final check before loading, and repaired if necessary.  A parachute loft and packing room were located upstairs.