Field Trips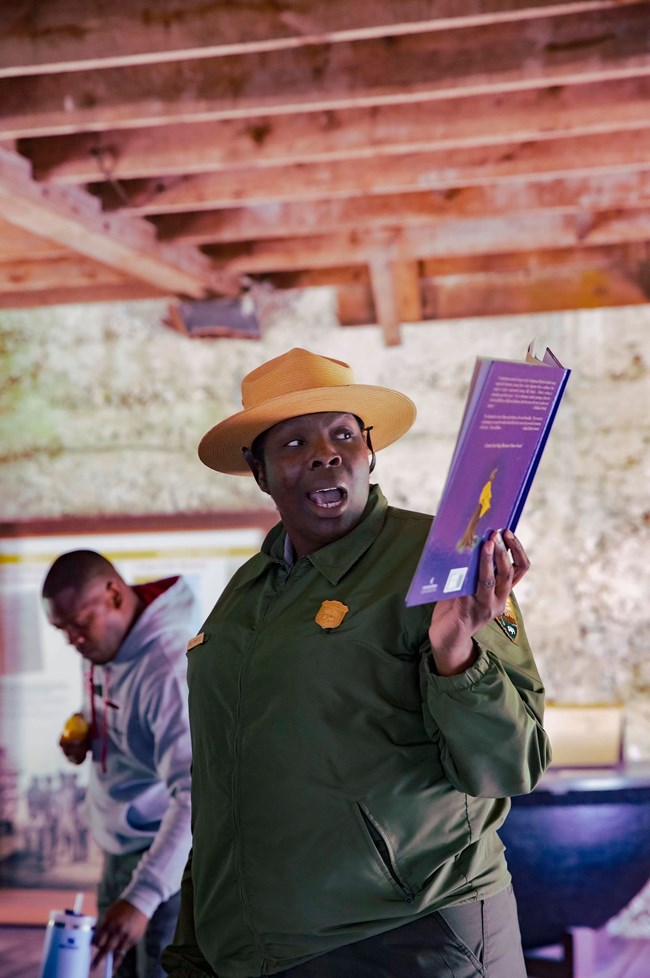 Reservations
All educational groups need to make a reservation. Field trips to Timucuan Preserve are free.
Ranger-led programs are limited to 35 students and are offered at Fort Caroline and Kingsley Plantation.

Self-guided programs may have up to 60 students.
Sites that accommodate educational groups include:
Fort Caroline (By e-mail)

Kingsley Plantation (By e-mail)

Ribault Club (By phone, a Florida Park Service site located near Kingsley Plantation)
When you e-mail to make a reservation:
Have a program/park site in mind.

Have a date in mind.

Reach out to Timucuan Preserve sites using e-mail us. Reservations are taken on a first come-first serve basis.

Have questions ready!
Reservations must be made by e-mail but for related questions you may call and speak with a ranger:
Fort Caroline, 904.641.7155

Kingsley Plantation, 904.251.3537

Ribault Club, 904.251.2802
Planning a visit for a scouting group? Click here to learn more.
Last updated: February 23, 2023