Permits & Reservations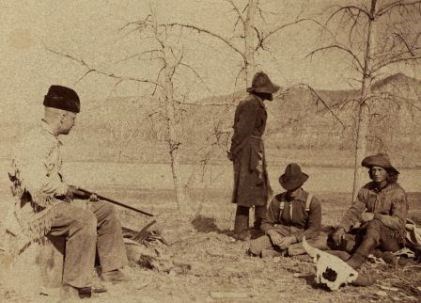 Group Tour Reservations
Reservations are required for private, non-commercial groups of ten or more individuals only. For groups of less than 10, reservations are not required to take house tours. Maximum group size for reservations is 18 persons. Please call (212) 260-1616 and speak with a ranger to confirm a group tour reservation. A two-week advance notice is necessary. Voice mail messages cannot be used for confirmation. Please NOTE: Commercial tour groups fall under the "Special Use Permit" section below.

School Group Reservations
We encourage teachers to bring their students to visit the site! Group size, including chaperones cannot exceed 36 individuals. For more information, please click here. For additional teacher resources, please explore the education page.

Special Use Permits
A Special Use Permit is required for any activity that provides a benefit to an individual, group, or organization rather than the park or the public at large. Many of the events that require permits also require some degree of oversight from National Park Service staff. Examples of groups who would fall under the special use permit include, but are not limited to: authors who want to host a book signing, commercial tour groups and groups that charge memberships. Such groups need to apply for Special Use Permit.

View and print the Permit Instructions and Requirements

View and print the Safety Plan that must be submited with your application

View and Print the Special Use Permit Application
First Amendment Activities
We encourage citizens to exercise rights guaranteed by the Constitution. However, the courts have recognized that activities associated with the exercise of these rights may be reasonably regulated to protect the public and park resources. Therefore, such First Amendment activities involving over 25 participants require special use permits and National Park Service staff may regulate the time, place, and manner in which they are conducted. Some examples of First Amendment Right actions include:
distribution and/or sale of printed matter

religious services

public demonstrations or assemblies, etc.

collecting signatures for petitions

Note for all permitted activities: A permit form will be sent to you as soon as we approve your proposed activity. No Special Use Permit is valid until signed by the Superintendent or other authorized federal official. Please be advised that additional fees may be assessed, depending upon the nature of the activity.
Last updated: July 18, 2021