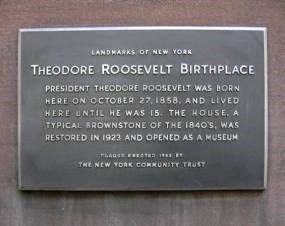 Guided tours of the five 1865 period rooms within the home are only available by ranger-guided tours. There are no self-guided tours of these rooms. Park Ranger guided tours are available at:
10 am
11 am
1 pm
2 pm
3 pm
4 pm

Priority is given to group reservations for the 10 am and 1pm tours.
Each tour is limited to 18 people and lasts approximately 40 minutes. Late comers will be asked to join a later tour. Those who miss the 4 pm tour will need to return the following day.
Groups of 10 or more need to call (212) 260-1616 and speak with a ranger to book a group visit. Voice mail messages cannot be used for confirmation.