For Teachers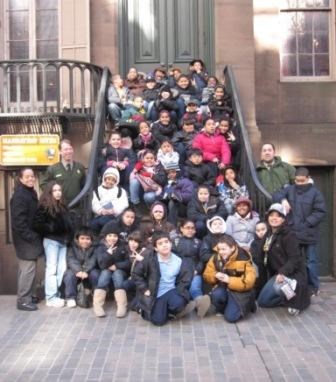 Theodore Roosevelt Birthplace: Where History Comes Alive!
Extend the students' classroom into Theodore Roosevelt Birthplace National Historic Site and explore how early childhood influenced America's 26th President.
Take a tour of the Theodore Roosevelt Birthplace and explore five period rooms, including the restored library, dining room, parlor, nursery, and master bedroom. Explore the artifacts in these rooms and learn stories of how growing up in manhattan influenced the man Theodore Roosevelt became.
Explore the youth of our 26th president with a 25-minute film, and learn more about Theodore Roosevelt's adult life within the museum's two exhibit galleries that contain a wealth of Roosevelt memorabilia, including family photographs, political cartoons and his Rough Rider uniform. Roosevelt's political career and his activities as an outdoorsman will be discussed in these areas.
Please Note: The upper exhibit gallery, known as the 'Lion's Room', is currently closed for renovations.

Want to learn about Theodore Roosevelt's conservation legacy? Watch this distance learning
video
to meet two park rangers who will share stories and primary resources about Theodore Roosevelt's conservation!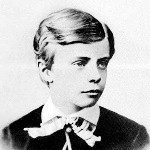 Curriculum-based programming
Hey teachers! Want to bring your class to Theodore Roosevelt Birthplace for a ranger guided tour, or programs? Take a look at our
educational flier
(accessible version) for program offerings, as well as information on trip grants!

Theodore Roosevelt Birthplace Field Trip: In this 70-minute program, watch a 25-minute introductory film and explore five period rooms within the residence that show what "Teedie's" (Theodore Roosevelt's childhood nickname) childhood house looked like. Learn the early influences on Theodore's life that would carry through to his adulthood achievements. Good for grades 2+.

Build your body: "Teedie" suffered from asthma as a boy. One day his father sat him down and told him that he must "build [his] body." In this program, learn about "Teedie's" sickness and how he overcame it, starting by "building his body" with a custom made gym at home. Good for grades K-3.

Naturalist program: Teedie was fascinated with the natural world. He was a hunter, and started a museum of natural history in his bedroom! Explore what sparked young Theodore's interest in the natural world and the legacy of conservation he created as America's 26th President. Good for grades 4-6.
Last updated: April 14, 2019