For Teachers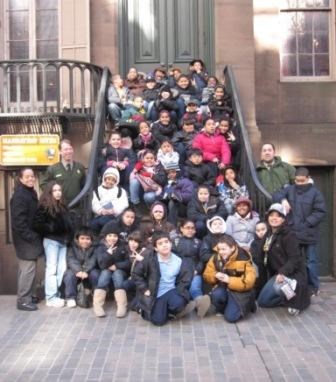 Theodore Roosevelt Birthplace: Where History Comes Alive!
Extend the students' classroom into Theodore Roosevelt Birthplace National Historic Site and explore how early childhood influenced America's 26th President.
Take a tour of the Theodore Roosevelt Birthplace and explore five period rooms, including the restored library, dining room, parlor, nursery, and master bedroom. Explore the artifacts in these rooms and learn stories of how growing up in manhattan influenced the man Theodore Roosevelt became.
Explore the youth of our 26th president with a 25-minute film, and learn more about Theodore Roosevelt's adult life within the museum's two exhibit galleries that contain a wealth of Roosevelt memorabilia, including family photographs, political cartoons and his Rough Rider uniform. Roosevelt's political career and his activities as an outdoorsman will be discussed in these areas.
Please Note: The upper exhibit gallery, known as the 'Lion's Room', is currently closed for renovations.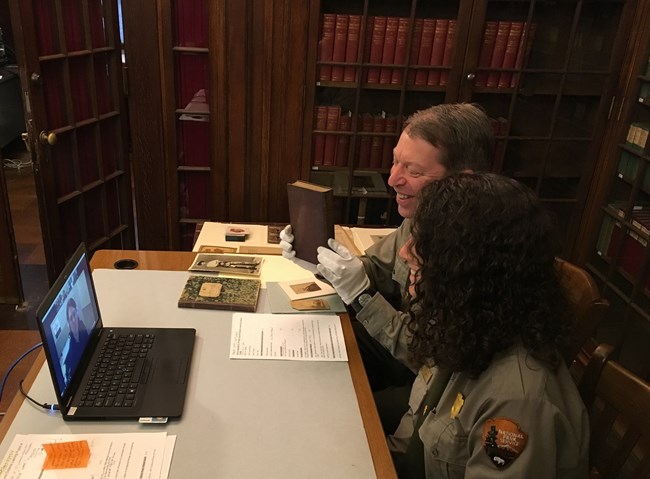 Theodore Roosevelt Birthplace is presenting distance learning programs in coordination with the
Presidential Primary Source Project
to provide classrooms around the country talks on Theodore Roosevelt.
In 2020, the topic will be
Theodore's Rise to the Presidency
. To register for this free program, please click
here
. Programs will be held on March 12, 2020 at 11am EST & 2pm EST
Want to learn about Theodore Roosevelt's conservation legacy? Watch this distance learning
video
to meet two park rangers who will share stories and primary resources about Theodore Roosevelt's conservation!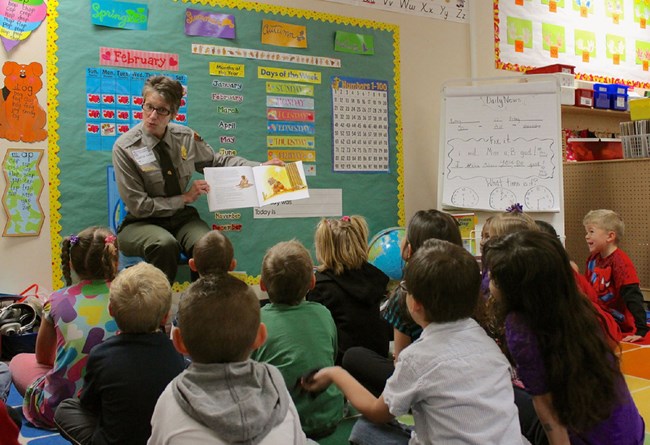 Curriculum-based programming
Hey teachers! Want to bring your class to Theodore Roosevelt Birthplace for a ranger guided tour, or programs? The National Park Service has funding to help! For details on transportation grant funding, please click
here
, or contact us at
e-mail us
Theodore Roosevelt Birthplace Field Trip: In this 90-minute program, watch a 25-minute introductory film and explore five period rooms within the residence that show what "Teedie's" (Theodore Roosevelt's childhood nickname) childhood house looked like. Learn the early influences on Theodore's life that would carry through to his adulthood achievements. Good for grades 3+.

Rangers in the Classroom:
Want a ranger to visit your classroom to speak about Theodore Roosevelt? Contact thrb_info@nps.gov or call 212-260-1616 to request this service.
Last updated: March 11, 2020