Theodore Roosevelt, Sr.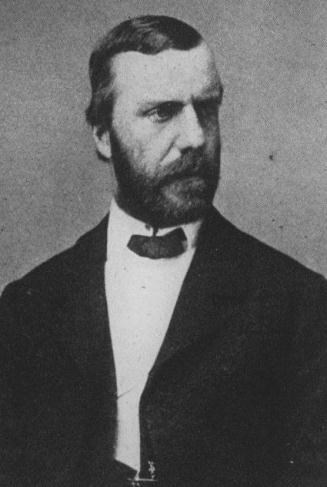 Theodore Roosevelt Sr. was born on September 22, 1831 in New York City. He was the son of Cornelius Van Schaack Roosevelt and Margaret Barnhill. He was a seventh-generation Dutch New Yorker and participant in the Roosevelt family business of plate-glass importing, Roosevelt and Son. Theodore Sr. married Martha Bulloch on December 22, 1853 at Bulloch Hall in Roswell, Georgia. The Roosevelts had four children, each of whom had a nickname: Anna (Bamie), Theodore (Teedie), Elliott (Ellie), and Corinne (Conie). Theodore Sr. and Martha were known as 'Thee' and 'Mittie'. Theodore Sr. was also the grandfather of Eleanor Roosevelt, Elliott's daughter.
To combat Teedie's poor physical condition, his father encouraged the young Roosevelt to take up exercise. To deal with bullies, he started boxing lessons. Two trips abroad had a permanent impact: family tours of Europe in 1869 and 1870, and of the Middle East 1872 to 1873.Theodore, Sr. had a tremendous influence on his son, and in adulthood, the younger Roosevelt wrote, "My father, Theodore Roosevelt, was the best man I ever knew. He combined strength and courage with gentleness, tenderness, and great unselfishness. He would not tolerate in us children selfishness or cruelty, idleness, cowardice, or untruthfulness."
Theodore Sr. was an active supporter of the Union during the Civil War. He was one of the Charter Members of the Union League Club, which was founded to promote the Northern cause. During the war, he and two friends, William E. Dodge, Jr. and Theodore B. Bronson, drew up an Allotment System, which amounted to a soldier's payroll deduction program to support families back home. It was perhaps because of Martha's active support of the Confederate Army that Theodore Sr. hired a replacement to fulfill his draft obligation in the Army of the Potomac. Roosevelt Sr. was also a noted New York City philanthropist. He helped found the New York City Children's Aid Society, the Metropolitan Museum of Art, the American Museum of Natural History, and the New York Children's Orthopaedic Hospital.
He died on February 9, 1878 at the age of 46 from a gastrointestinal tumor which caused him great pain for months, and prevented him from eating. Initially, he kept the extent of his illness from his son, who was away attending Harvard. At the end, however, Theodore Jr. was informed and immediately took a train from Cambridge to New York, where he missed his father's death by a few hours.

Return to people and influencers page
Last updated: August 14, 2019