Lesson Plan
The Cherokee People and the Trail of Tears - Middle School Lesson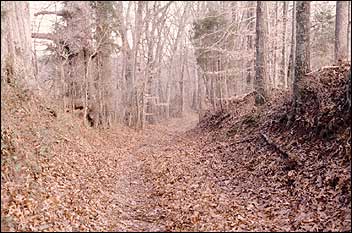 Grade Level:

Middle School: Sixth Grade through Eighth Grade

Subject:

Literacy and Language Arts,Social Studies

Lesson Duration:

90 Minutes

Common Core Standards:

6-8.RH.1, 6-8.RH.2, 6-8.RH.4, 6-8.RH.5, 6-8.RH.7, 6-8.RH.9, 6-8.RH.10

State Standards:

Georgia Performance Standard: SS8H5
Common Core Literacy Standard(s)
L6-8RH1, L6-8RH2, L6-8RH8, L6-8RH9, L6-8WHST9

Thinking Skills:

Remembering: Recalling or recognizing information ideas, and principles. Understanding: Understand the main idea of material heard, viewed, or read. Interpret or summarize the ideas in own words. Analyzing: Break down a concept or idea into parts and show the relationships among the parts.
Objective
How was the conflict between states' rights and the power of the federal government demonstrated in the Indian Removal Act and Worcester v. Georgia/Cherokee Nation v. Georgia?

How did the Cherokee both assimilate white culture and resist white expansion?

Students will analyze the impact of the Indian Removal Act on the Cherokee and the resulting Trail of Tears.
Describe the roles of Andrew Jackson, John Ross, and Sequoyah played in Cherokee resistance and removal.

Background
In this lesson plan, middle school students will understand the removal of the Cherokee from the state of Georgia and the introduction of white settlement into the previously native-occupied territory of North Georgia. Students will also gain an understanding of cultural elements of the Cherokee people through the use of primary and secondary documents.  Many of the sources used for this lesson are part of a Teaching with Historic Places lesson plan. See the lesson plan document for links to all resources.
Preparation
Using the Teaching with Historic Places Lesson Plan, and the Cherokee People Lesson Plan, download materials:
Maps 1 & 2
Cherokee Home Visuals (Ridge, Ross, average)
Readings 1, 2, 3
Primary Source Documents packet w/APPARTS document analysis sheet
Materials
Download Reading on Cherokee Forced Relocation
Download Reading 1 from Teaching with Historic Places LP
Download Reading 2 from Teaching with Historic Places LP
Download Reading 3 from Teaching with Historic Places LP
Download Map 1 from Teaching with Historic Places LP
Download Map 2 from Teaching with Historic Places LP
Lesson Hook/Preview
YouTube/Story of Us: Trail of Tears (2:23)
https://www.youtube.com/watch?v=yUILURVoPhw
Introduction Reading: The Trail of Tears and the Forced Relocation of the Cherokee Nation.
Procedure
See lesson plan for a Teacher's Menu full of links to primary and secondary sources readings, images, and videos. TEACHERS, PLEASE NOTE: All of the activities, resources, and primary source documents are designed to provide teachers with materials that can be easily differentiated based on classroom needs. Pick and choose what works for you.
Vocabulary
factor, growth, removal, creek, Cherokee
Additional Resources
www.Cherokee.org (official website of the Cherokee Nation)
https://www.nps.gov/nr/twhp/wwwlps/lessons/118trail/118trail.htm (National Park Service/Teaching With Historical Places)
https://www.nps.gov/trte/index.htm
Contact Information
Last updated: July 24, 2015