Plan Your Visit
The sites on Trail of Tears National Historic Trail, stretching 5,043 miles across nine states, together form a journey of compassion and understanding. The trail commemorates the forced removal of Cherokee from their homelands; the paths that 17 Cherokee detachments followed westward; and the revival of the Cherokee Nation. We encourage you to retrace the trail on foot, by vehicle, over water, by bicycle or horse—to sacred sites that tell the story of suffering and intolerance, but just as important, one of survival.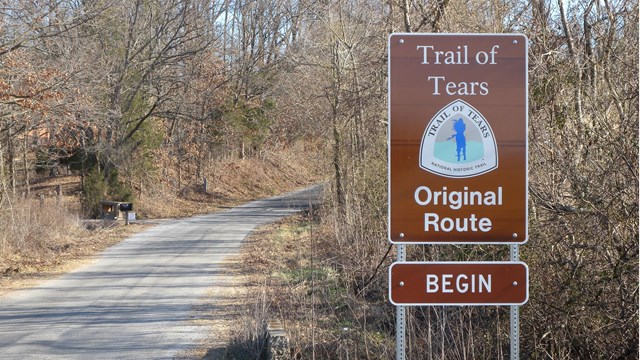 Basic Info
Find info about fees & passes, FAQs, special alerts, how to see ruts & swales, and more.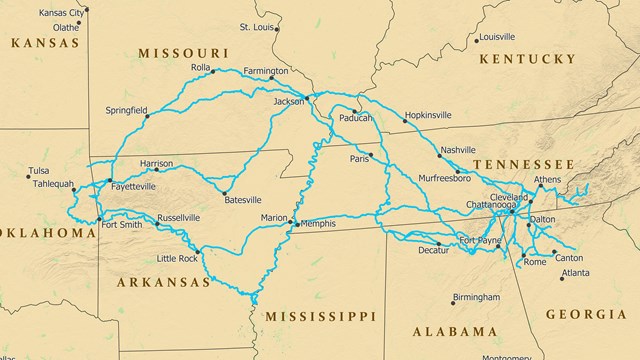 Directions
Navigate the trail miles with maps, interactive GIS maps, sign info and more.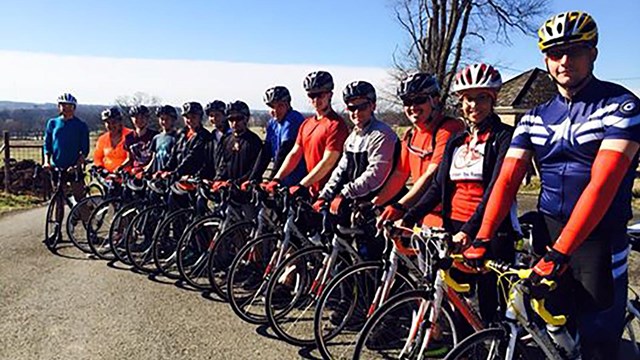 Things To Do
Bike, hike, run, horseback ride, paddle, birdwatch, climb, camp, RV, photograph - there are countless ways to explore your historic trails!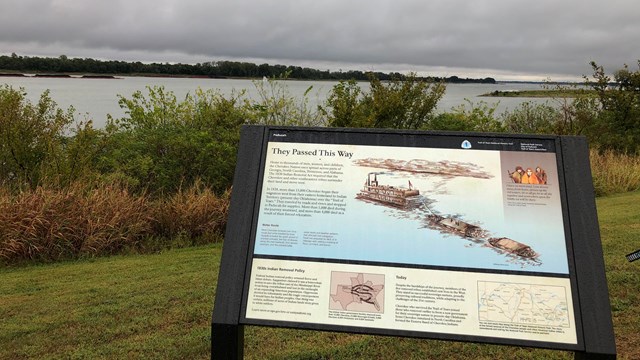 Places to Go
Where can you visit the trail? Use the interactive map to find places to visit.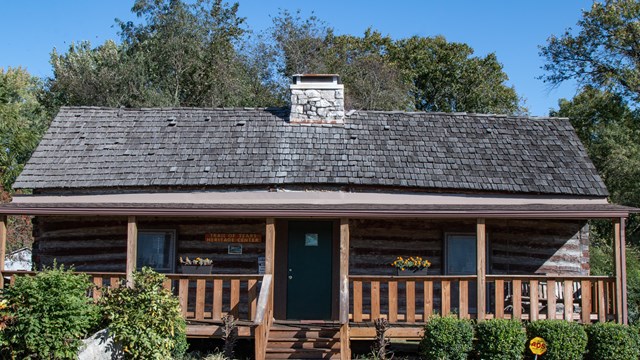 Trip Ideas
Follow a travel itinerary to explore multiple trail sites in one region.
Trip Planning
The Trail of Tears National Historic Trail passes through the present-day states of Alabama, Arkansas, Georgia, Illinois, Kentucky, Missouri, North Carolina, Oklahoma, and Tennessee. Due to the trail's length, you may decide to travel its entirety or just one or two sites. Take time to plan your trip to meet your needs.
Read / print / order trail brochures.
Find a bibliography of guidebooks for the Trail of Tears.
Contact travel and tourism bureaus for various states.
Learn more about the Cherokee Nation.
Last updated: July 14, 2022