Plan Your Visit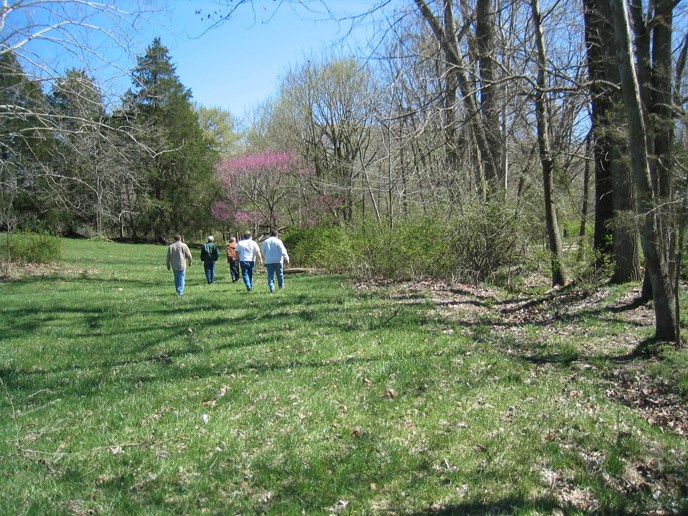 The sites on Trail of Tears National Historic Trail, stretching 5,043 miles across nine states, together form a journey of compassion and understanding. The trail commemorates the forced removal of Cherokee from their homelands; the paths that 17 Cherokee detachments followed westward; and the revival of the Cherokee Nation. We encourage you to retrace the trail on foot, by vehicle, over water, by bicycle or horse—to sacred sites that tell the story of suffering and intolerance, but just as important, one of survival.
Trip Planning
The Trail of Tears National Historic Trail passes through the present-day states of Alabama, Arkansas, Georgia, Illinois, Kentucky, Missouri, North Carolina, Oklahoma, and Tennessee. Due to the trail's length, you may decide to travel its entirety or just one or two sites. Take time to plan your trip to meet your needs.
Places to Go - Peruse an interactive map and lists of sites by state
Passport to Your National Parks Program - Find out where to get your book stamped!
Trip Itineraries - Look at day-long itineraries and driving tours
Publications - Read / print / order trail brochures
Photos & Multimedia - Access film, exhibits, and a photo gallery
Interactive Map - Locate sites and routes along five trail routes
Trail of Tears Guidebooks - Find a bibliography of guidebooks for the Trail of Tears
Travel and Tourism Contacts by State - Contact travel and tourism bureaus for various states
Visiting the Cherokee Nation - Learn more about the Cherokee Nation
Last updated: May 24, 2018