Pets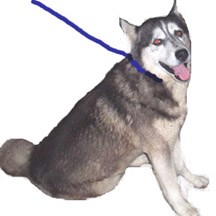 We are happy you are making Tallgrass Prairie National Preserve as part of your plans. Many people travel with their four-legged friends or pets. If you do, help us keep the park clean and let everyone enjoy their visit.
Here are a few tips when visiting with pets.

Plan your day
Determine what activities you plan in participating. Pets are not allowed inside park buildings or on the bus for prairie tours. The exception is Service Animals.

Know the weather and conditions that might affect your pet's health. Adequate water, shade, and supervision are all important considerations for your pet, especially in the hot summer months. Even when it may be "nice" outdoors, if a pet is locked inside a vehicle, temperatures can become dangerously hot and life threatening. Unattended pets may not be left tied up.

Pets on leash or leads may accompany you in the parking lots, picnic areas, and in the areas surrounding the historic buildings. Dogs on leash are allowed to accompany you on the Nature Trails year-round. The four trail sections where they are allowed are: Fox Creek Trail, Z Bar Spur, Bottomland Nature Trail, and Southwind Nature Trail.

The majority of the hiking trails do not allow pets on trails. The Two Section Trail allows dogs on leash only during the off-season, occuring in the fall months into early spring; when cattle are not present in the pastures. If in doubt, please check with park staff or park websites to determine if the off-season is in effect. You may also check at the trailhead kiosks.

Pets are to be kept under physical control (on a leash) at all times when in the park and outside of your mode of transportation. The physical control of your pet prevents unwanted interactions between pets and other visitors; not everyone is comfortable around other people's animals. Maintaining control of your animal also protects your pet from hazards. Encounters between wildlife and pets or between pets is also greatly reduced.
Leave No Trace - the Pet Friendly Way
Staff encourages all visitors to "Leave No Trace" when visiting public lands and National Park Service areas. Leave No Trace also applies to your pets. A person's pleasant day can quickly be ruined by stepping in pet waste that has been left behind. The higher visitation areas of the parking lots, picnic areas, around park buildings, are the areas most prone for pets relieving themselves.
Please pick up after your pets. For those who have forgotten to bring supplies, there are waste disposal bags located at the kiosk at the base of the driveway hill and on the Southwind Nature Trail access point nearest the front of the ranch house. Please use and then dispose of the waste properly in any of the outside trash receptacles at the park.
Have a safe and enjoyable visit for both you and your pet.
Last updated: July 17, 2018