Virtual Tour Ranch House Parlors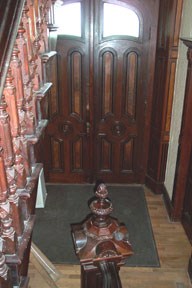 Foyer Area and Two Parlors
The large hand-carved doors were opened for guests visiting, who were then ushered into one of the two parlors. Note the wooden newel post, which was also hand-carved.
A piano was located somewhere in the home; possibly in one of the parlors or upstairs in the family living space. From historic newspapers we know that youngest daughter Loutie was learning to play. The Las Animas Times (Colorado) reported that Mrs. Jones purchased a "fine piano," sometime before her move to Kansas.
North Parlor for Company
The parlor was historically used for formal entertaining; the grandest room in the house. Formal guests were ushered into the north parlor where the interior finishes were more exquisite.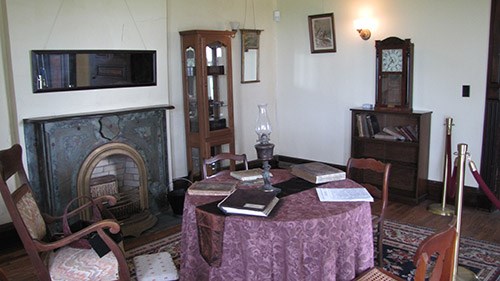 South Parlor for Family
Family and close friends to the Spring Hill Ranch entered the home through the front doors. They entertained in the south parlor in a less formal setting.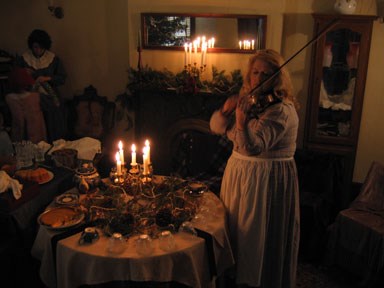 Last updated: April 7, 2022