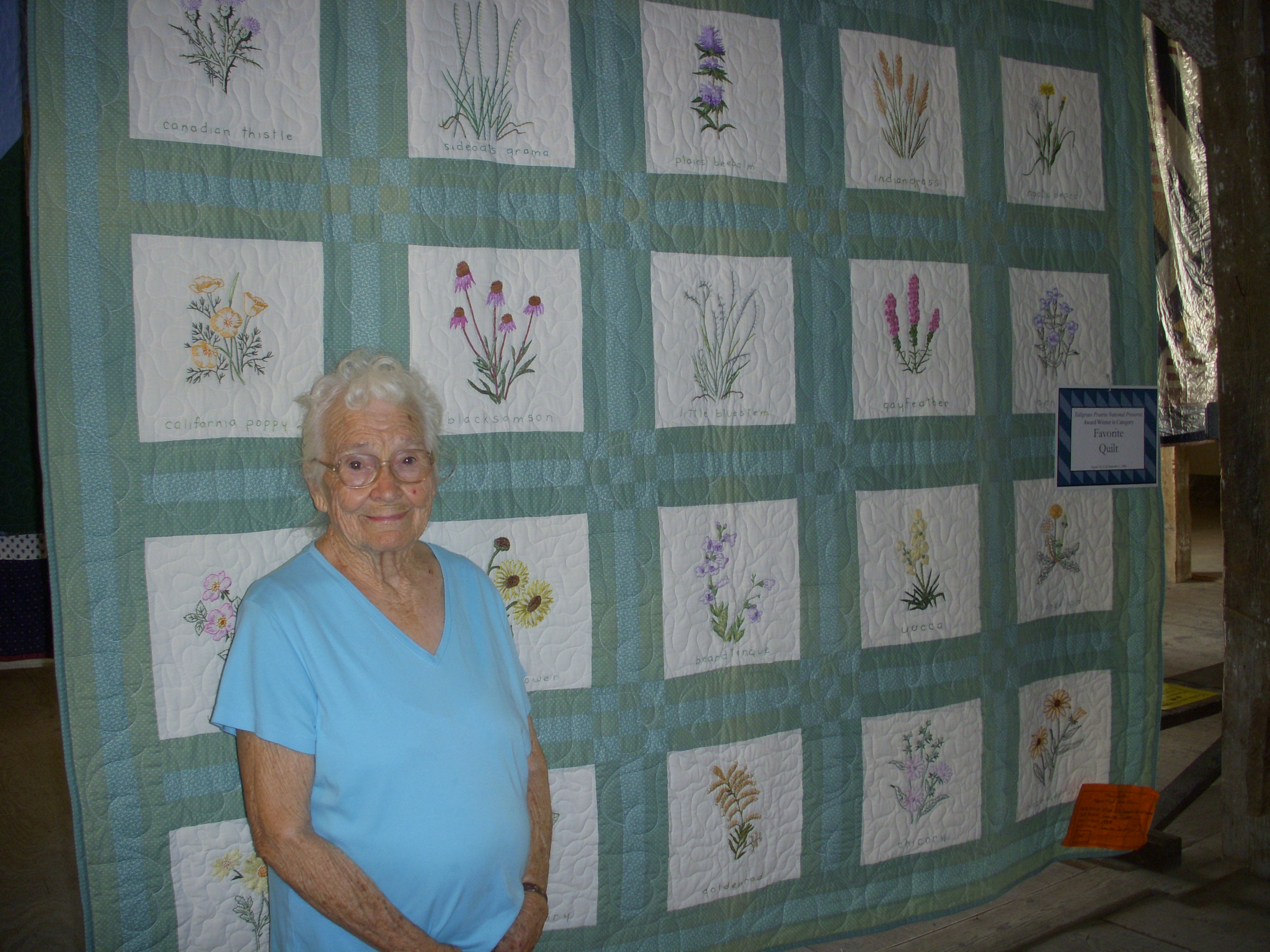 News Release Date:
July 21, 2017 STRONG CITY, Kansas: Tallgrass Prairie National Preserve is pleased to announce the upcoming annual Labor Day weekend quilt display in the historic barn from September 2 - 4, 2017.  
Visit Tallgrass Prairie National Preserve over the Labor Day Weekend and help celebrate the 12
th
anniversary of our annual
Tallgrass Prairie Quilt Display
. There is no charge for displaying your quilt and each participant will receive a free prairie poster. Please call the preserve at 620-273-6034 ext. 241 before Tuesday, August 29, 2017 to make arrangements to drop off your quilt one week before the show.  
This year provides a special opportunity to display your quilt with the 2016 special Centennial Quilt created by members of the Flint Hills Quilt Guilds and Chase County residents. All quilts will be displayed in the historic barn and then taken down each afternoon in order to keep them safe. Quilts are never left overnight in the barn. If you have fragile antique quilts, we have tables for their display; they will not be hung. Visitors to the preserve have the chance to vote for their favorite quilt over the weekend. Winner will be announced on Monday, September 4, 2017 at 1 p.m.  
So, go search your closets and give your quilts a chance to air out. We look forward to the celebration of quilts, community spirit, and another wonderful display of quilts.  
Tallgrass Prairie National Preserve invites you to discover the meaning of national parks, how your park inspires you - both in personal connections and memorable experiences. Tallgrass Prairie National Preserve is located two miles north of Strong City on Kansas State Highway 177 (the Flint Hills National Scenic Byway) and is a unique public/private partnership between the National Park Service and The Nature Conservancy. For more information, visit the preserve's Facebook page at
http://www.facebook.com/NPS.TallgrassPrairie
, website at
www.nps.gov/tapr
, email
e-mail us
, or call the preserve at (620) 273-8494. 
To learn more about The Nature Conservancy in Kansas, visit the Conservancy's website at
www.nature.org/Kansas
or Facebook page at
https://www.facebook.com/TNCKansas
.