Gravesites of Stephen Jones Family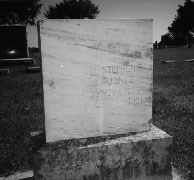 Louisa Margaret (Barber) Jones
Wife of S.F.Jones
Born January 6, 1833 in Liberty County, Georgia
Died June 27, 1908 (75 years)
Stephen Fuqua Jones
November 6, 1826 - April 7, 1914
Stephen and Louisa married in November 1849 at
the ages of 23 and 16 years.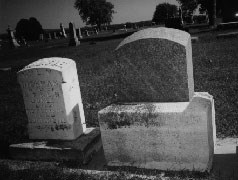 Louisa "Loutie" M. (Jones) Hickman
Wife of Percy Hickman and daughter of
S.F. and Louisa Jones
Died November 20, 1894, aged 23 years, 2 months, and 24 days
Adeline Barber "Grandma"
Mother to Louisa Jones and Loutie's grandmother
Born March 27, 1813
Died November 4, 1899
Gravesite at the Jones-Dean Cemetery
Parker County, TX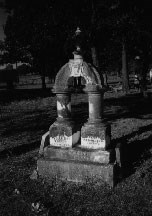 The Sons of Stephen F. and Louisa M. Jones
Charles H. Jones
Born October 28, 1859
Died September 3, 1867
Samuel E. Jones
Born April 16, 1856
Died November 4, 1878
On the base of the arch for both
of their sons, it reads

"Hope looks beyond the bounds of love. When
what we now deplore shall rise in full immortal
prime and bloom to fade no more."
Last updated: April 10, 2015