Your Park Story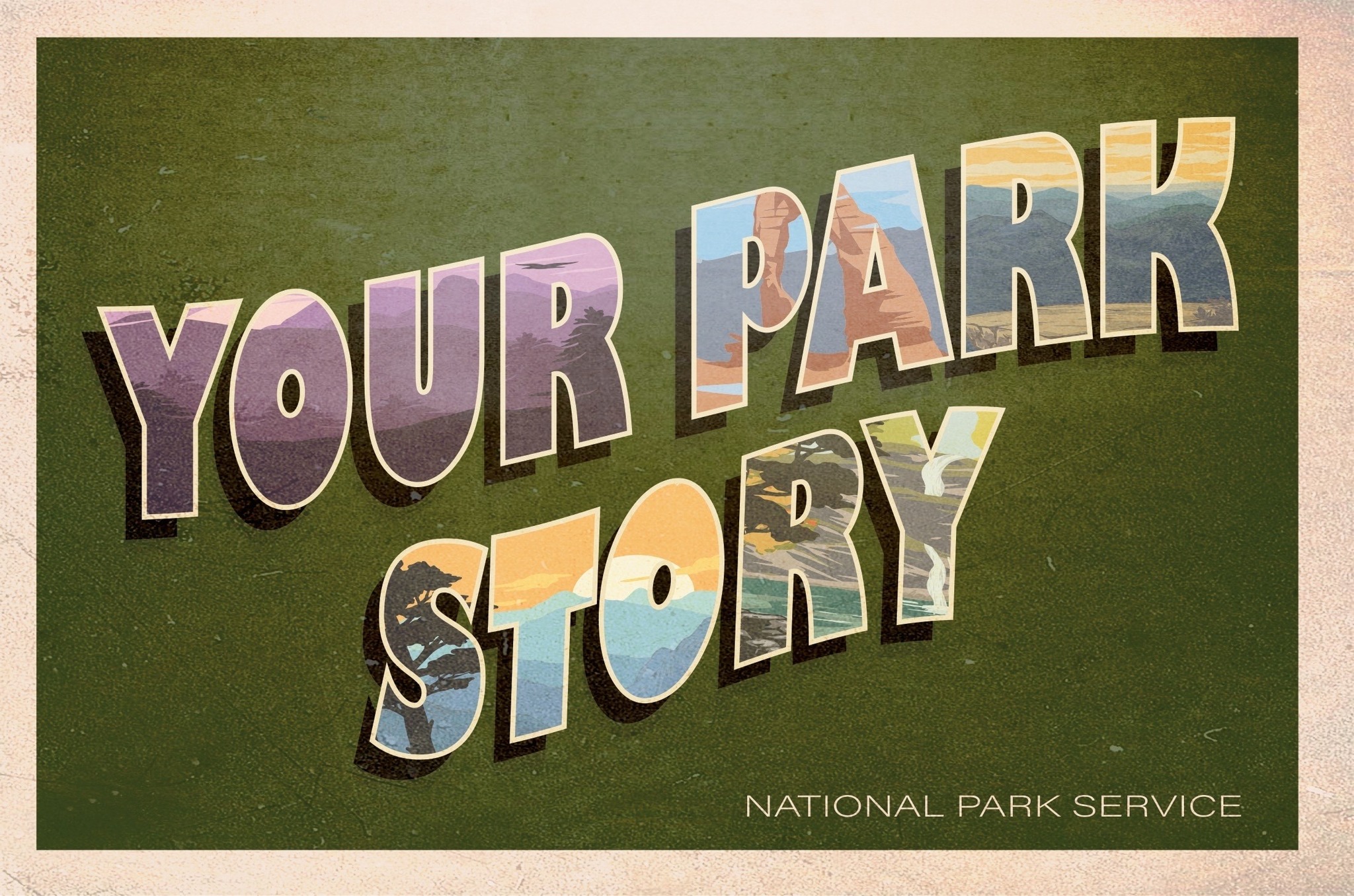 Unparalleled nature, powerful moments in history, families and friends making memories…

From national parks to local spaces in your community, the National Park Service protects places that connect us to our past, to ourselves, and to one another through preserving nature, history, and experiences. Each person has their own special connections with certain park places that are very meaningful to them.

In 2023, we are asking you to share your park story as our National Park Service staff and partners also share theirs. Follow the conversation on National Park Service social media channels using #YourParkStory and share your own story using #MyParkStory.

Participa en esta campaña.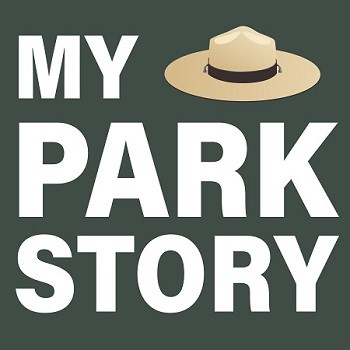 My Park Story Podcast Series
National parks tell the stories of America. The My Park Story podcast—or "parkcast"—hosted by the National Park Service, tells the stories of individuals who share their unique connections to the parks and programs that document the fabric of America. Listen as we explore personal stories of enjoyment, education, and inspiration in these special places and spaces.

Listen current episodes of this podcast series, which can also be found on Apple Podcasts. New episodes will continue to be added.
Transcript
00;00;00;04 - 00;00;03;04 We asked for your park story.
00;00;11;24 - 00;00;13;04 These are your parks.
00;00;13;04 - 00;00;15;22 This is your story.
00;00;15;22 - 00;00;18;23 I love to hike trails and see the wildlife.
00;00;20;12 - 00;00;24;11 The National Park Service is one of our biggest strengths as a country.
00;00;24;15 - 00;00;28;17 We are lucky to have this space to learn, play, dream
00;00;28;23 - 00;00;31;23 and grow in.
00;00;45;14 - 00;00;47;21 I wanted to share my park story.
00;00;47;21 - 00;00;51;12 My name is Cindy and I'm an artist living in Durango, Colorado.
00;00;52;02 - 00;00;56;02 I've been painting landscapes ever since my recovery from Lyme disease.
00;00;56;12 - 00;00;59;05 I've always painted the scenes around me.
00;00;59;05 - 00;01;02;07 I love sharing my views of the parks.
00;01;14;27 - 00;01;18;06 The national parks have given me a profound appreciation
00;01;18;06 - 00;01;21;05 for nature and its infinite beauty.
00;01;30;09 - 00;01;34;25 Here are some of the best shots I got from our trip to Yellowstone a few weeks ago.
00;01;51;23 - 00;01;54;05 I wanted to share our park story with you.
00;01;54;05 - 00;01;57;22 My daughter Hannah is six years old and has been an ardent lover
00;01;57;22 - 00;02;02;02 of Fort Moultrie National Historical Site, earning her Junior Ranger badge,
00;02;02;11 - 00;02;06;08 her Scout Ranger Award and volunteers there as often as she can.
00;02;06;23 - 00;02;09;15 We learned recently that her great great grandfather
00;02;09;15 - 00;02;12;20 was actually stationed at Fort Moultrie prior to World War Two.
00;02;14;06 - 00;02;15;27 She's also branched out to nearby
00;02;15;27 - 00;02;19;14 parks, having earned her junior Ranger badges at Fort Sumter,
00;02;19;21 - 00;02;24;16 Charles Pinckney, Blue Ridge Parkway, Reconstruction Era and Congaree.
00;02;25;06 - 00;02;28;21 Her dream job is to be a National Park Service Ranger
00;02;28;29 - 00;02;32;08 to help encourage kids to love our parks and history as much as
00;02;32;08 - 00;02;35;08 she does.
00;02;35;13 - 00;02;37;01 This is your story.
Share #YourParkStory
We're inviting everyone to share their connections and stories from national parks. We may even feature some of them in our own social media!
Title: Come up with a fun, clever, witty, memorable, story title!
Story: How have the parks and our nation's important places provided enjoyment, solace, inspiration, or other powerful experiences?
Where you reached a summit
Where your ancestors walked
Where you found your artistic muse
Where history was made that shaped your life
Where you got struck by a truly breathtaking view
Where you realized your next steps in life's journey
Share: Share your story on Facebook, Instagram, or Twitter. Drop in your story in the comments on one of the National Park Service's #YourParkStory posts (don't forget to use #MyParkStory #YourPark Story and tag a park) or share on your personal Twitter or Instagram. You can also share your story to asknps@nps.gov with the email headline "#MyParkStory Submission." Don't forget to include any photos, videos, or other content related to your story that you would like to share.
Note: By submitting a story and any photos, etc., you represent that you are the owner or have permission to share the material, and you grant the National Park Service permission, with proper credit, to repost and share that material, or a portion thereof, on websites, social media accounts, or in publicly available presentations.
What happens next? During 2023, the National Park Service will feature stories on our social media accounts.
Visit our keyboard shortcuts docs for details
Duration:

1 minute, 3 seconds
National parks and places we preserve or build in communities can have very special meaning to people. We are asking you to share your "park" story. Or come visit parks to create your park story!
Share Your Story with Parks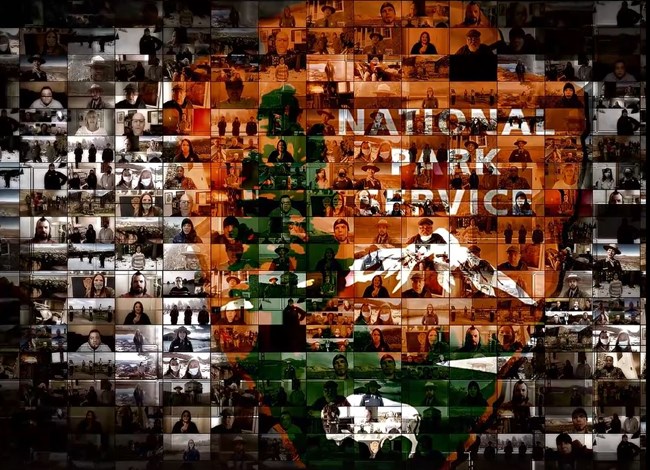 Our Park Stories
The National Park Service has more than 17,000 employees and thousands of volunteers, interns, fellows, and partners who are the heart of our agency. Every person brings with them their own unique perspectives, stories, and experiences that are invaluable to fulfilling our mission and often reflected in the work they accomplish.

Many have their own powerful connection to places connected to national parks, communities we work with, or in the agency itself. Sometimes a place they visited, where they worked, where they work reaches beyond park boundaries, where they are in their personal journey…

Discover journeys of our staff who share meaningful connection to places.
Last updated: September 29, 2023