Presidential Inauguration Virtual Passport Stamp
To our national park passport stamp collectors, we are still here for you. National parks in the National Capital Area host some of the largest collections of national park passport cancellation stamps in the country. We sometimes have limited-time stamps for large events on national parks in D.C. to collect for fun.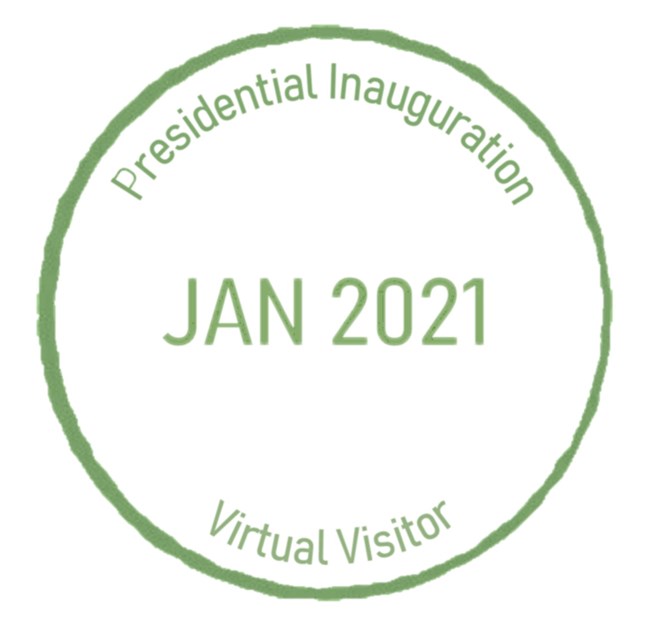 Presidential Inaugurations have been held in Washington, D.C. since 1801 when Thomas Jefferson was sworn into office. Inaugurations may have changed in shape and size over time, but national parks in the nation's capital often serve as a backdrop for Inauguration Day events. Usually just once every four years, it is one of the largest events held in D.C. bringing people from all over the country to join in a moment in history even if their candidate didn't win. Downtown D.C. becomes a giant block party. This year the party is going virtual!

And so is our event stamp! To earn this stamp, spend some time exploring this website to learn more about national parks' connections to presidential inaugurations and U.S. presidents throughout history. Share your stamp and favorite national park Inauguration Day memories on social media using #FindYourPark or #EncuentraTuParque.

If you prefer to collect passport stamps on paper, print this page or image of the stamp and paste or tape it into your passport book.