History of Equal Rights

Preservation Grants to tell the Story of Equal Rights for All Americans
Funded through the Historic Preservation Fund, the History of Equal Rights grant program preserves sites related to the struggle for any or all people to achieve equal rights in America. The History of Equal Rights grants are not limited to any specific group and are intended to include the broadest possible interpretation of sites associated with efforts to achieve equal rights. This program funds physical preservation work and pre-preservation planning activities for sites that are listed in or determined eligible for the National Register of Historic Places or as a National Historic Landmark. Should a site not be listed, or not listed for its association with equal rights, then a new nomination or amendment must be created as part of the grant project.

Grants under this program are awarded through a competitive process and do not require non-Federal match. Application packages must be submitted using grants.gov in response to a notice of funding opportunity number under Assistance Listing (formerly CFDA) 15.904.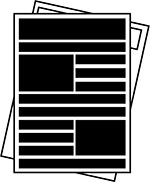 Program Fact Sheet
A short summary of the
History of Equal Rights grant program
that has general information on funding priorities, project and applicant eligibility, and upcoming important due dates and deadlines.
Fact sheets are intended to provide an overview of the grant program. Full application details and requirements will always be outlined in the Notice of Funding Opportunity posted to grants.gov.
Links to Application Information
Explore previously funded History of Equal Rights Projects
Helpful Links for Grantees and Applicants
To learn more about the ways that the National Park Service is connected to the preservation of historic sites nationwide, check out the links below. Feel free to look up specific properties listed as National Historic Landmarks or properties listed in the National Register of Historic Places using these sites.
Last updated: February 6, 2023